Nov 2, 2020 11:55 AM
For Hotelier
1. Reports, Online Reports
Added 2 management reports for service categories: "F&B management report (booked)" and "F&B management report (invoiced)" with general and detailed view of each department including all its categories and subcategories.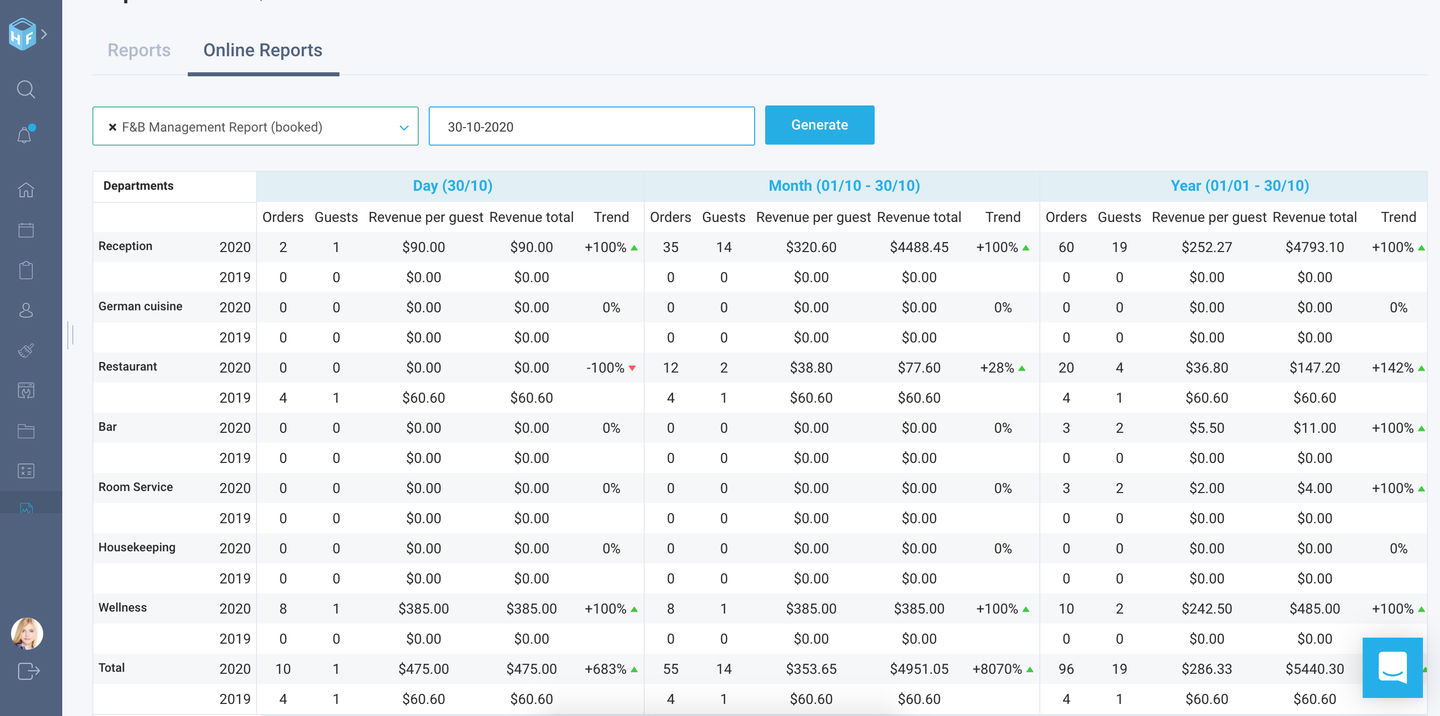 2. Invoice settings
Added BANK DETAILS section, that can be set in Payment Methods tab. When set, this information will be added to all unpaid invoices.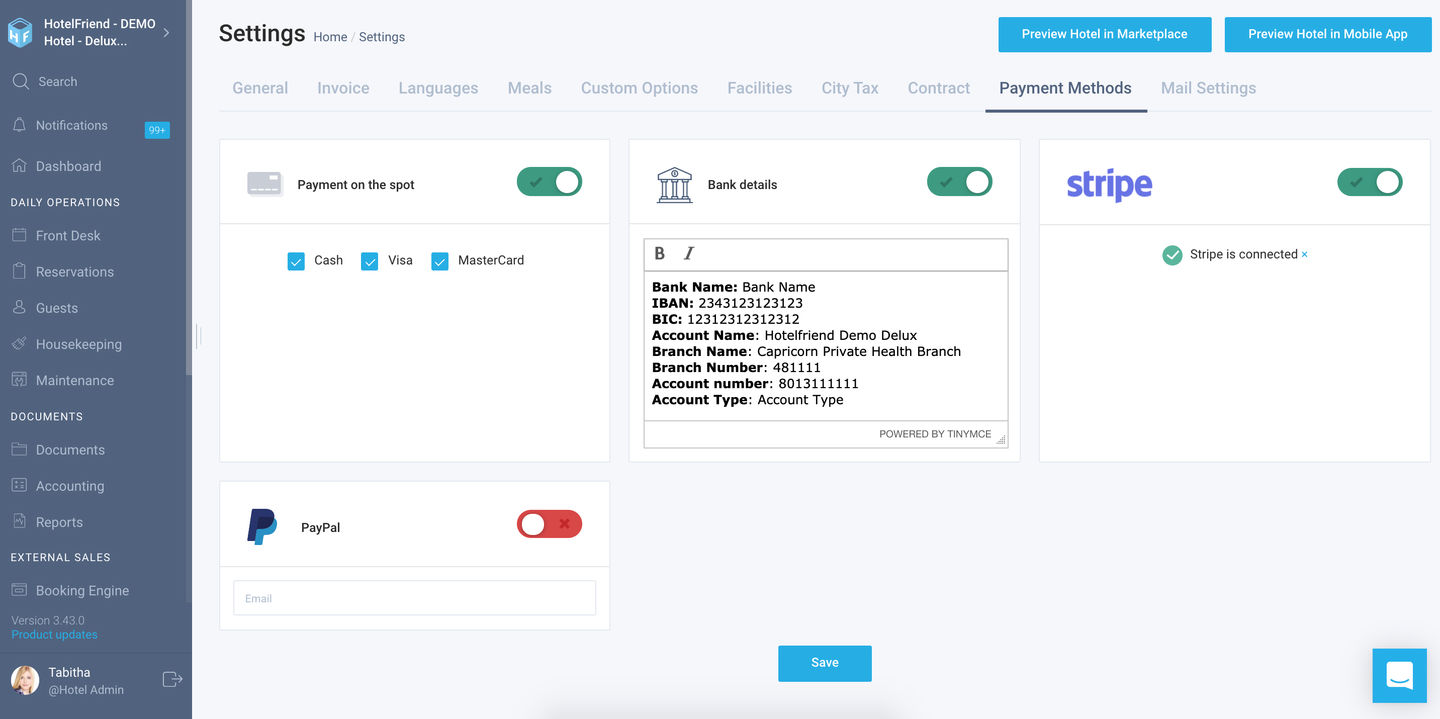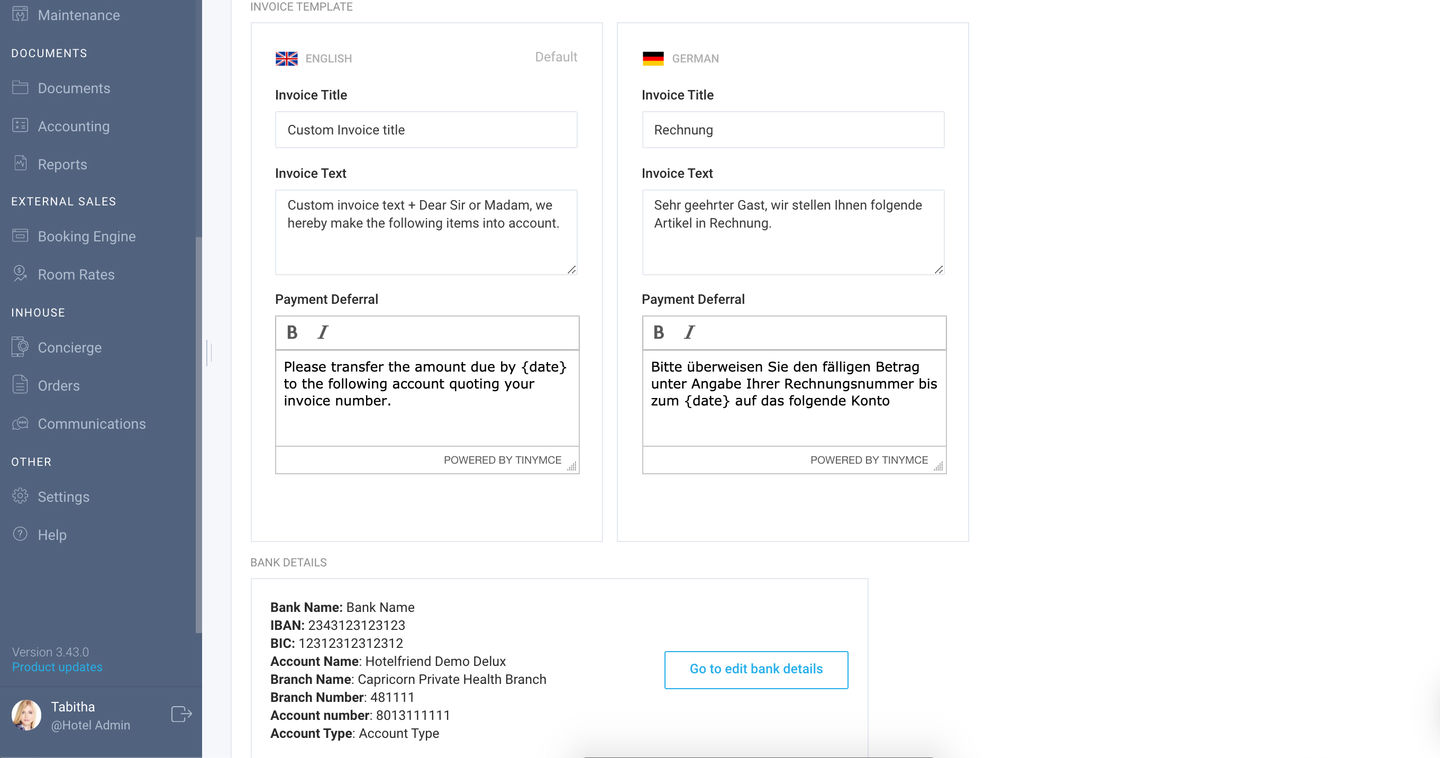 3. Invoice PDF layout improvements.
4. Minor layout, bug and German translation fixes.
We are sure that the updates above will help you get the most out of the Hotelfriend products.
Learn more about the System Get free trial
Author: