Oct 23, 2020 4:10 PM
Stay up to date! HotelFriend team has made some important changes and improvements this week, and we can't wait to share them with you. Check out what's new below.
For Hoteliers
1. Onboarding wizard: steps' layout improved, sample values preset.
2. Settings:
Automation: new setting added "Every time a hotelier cancels a reservation, the system sends a notification email to a guest".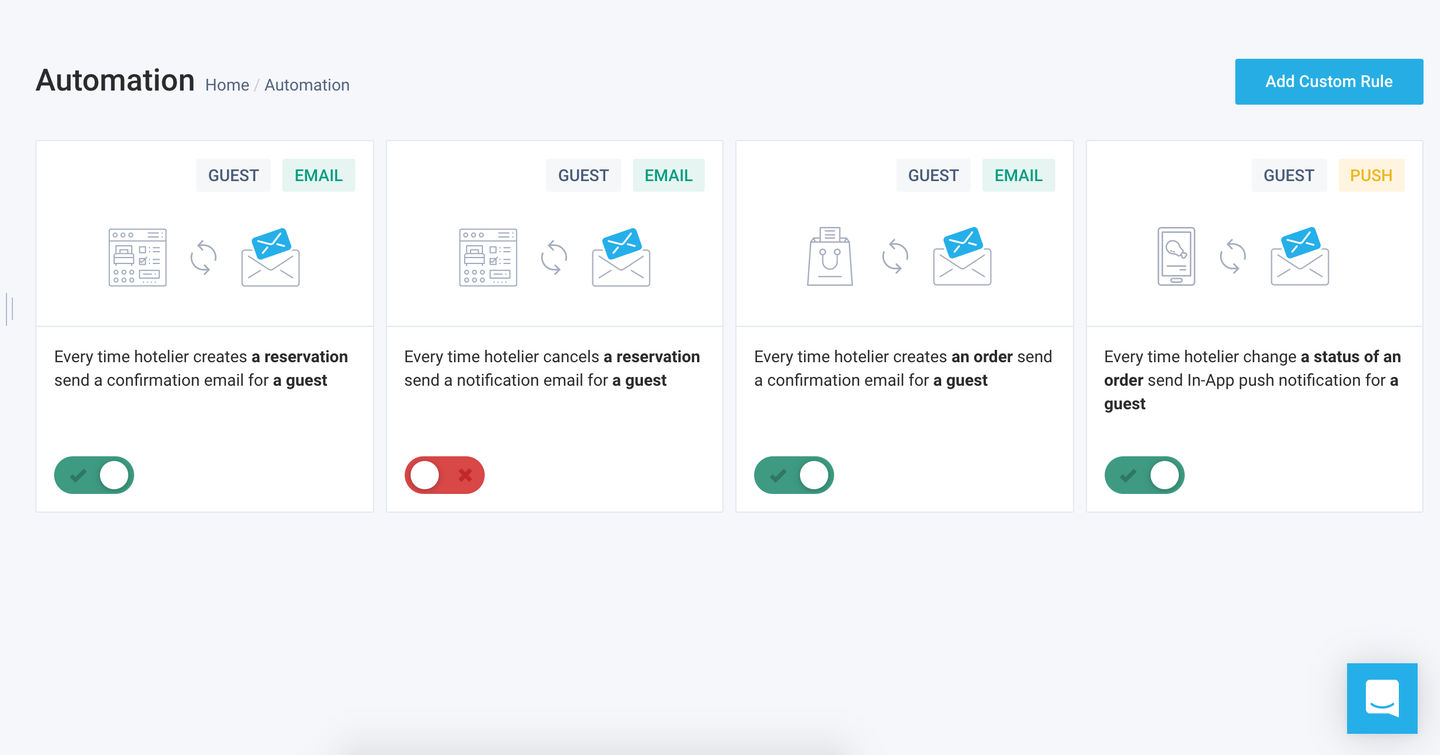 1. Reservation cancellation improved
a. Added an option to inform the guest on cancellation with the email language selection;
b. Payment is now optional if a cancellation fee applied.
2. Create invoice modal
a. "Create & Send to guest" button replaced with "Send invoice to Guest" checkbox on invoice creation;
b. Added "Term of payment" setting for payment deferment with the preset value of one month from the date of invoice creation.
3. Added actions for canceled and no show bookings: Create invoice, Add Payment, Create order overview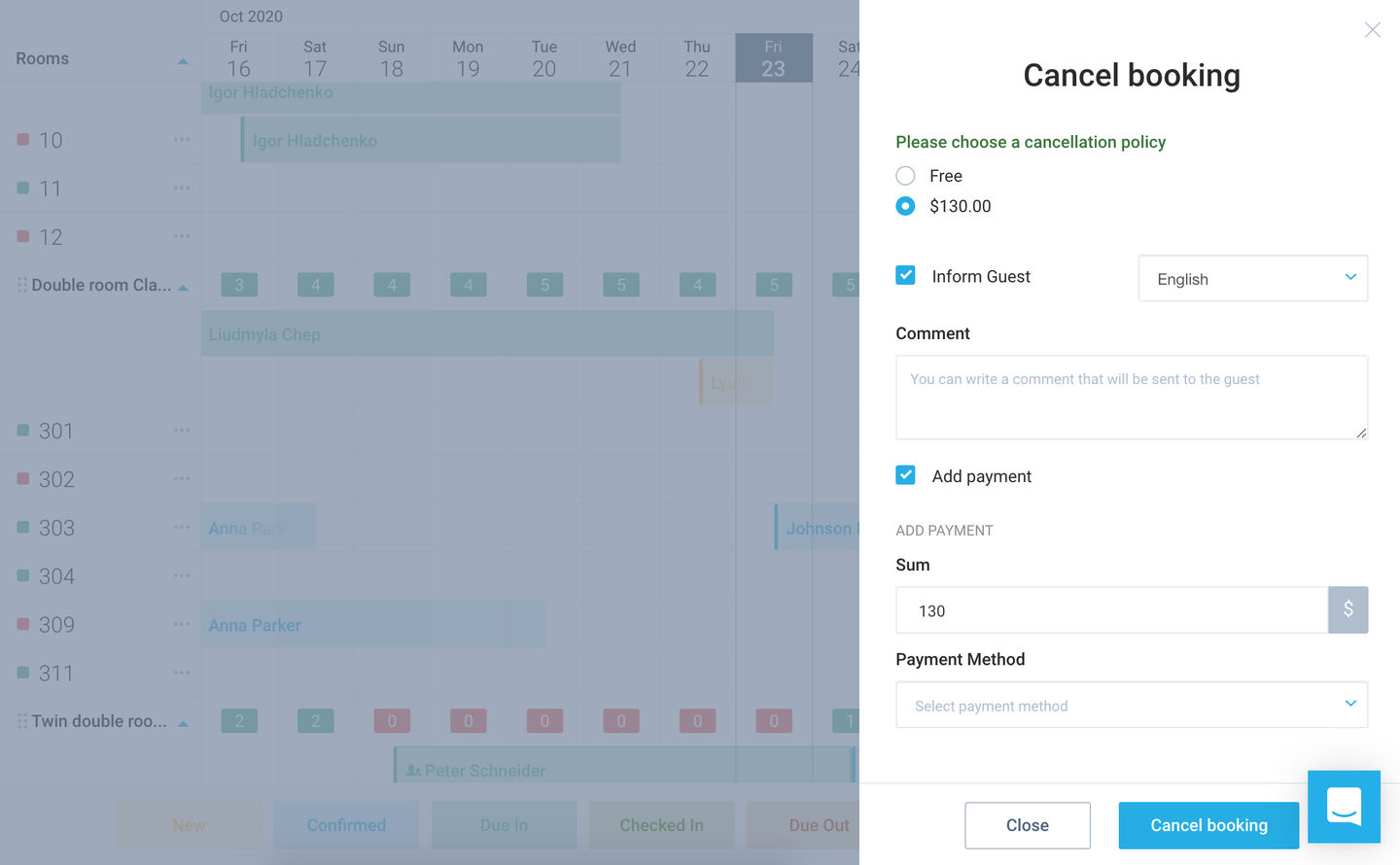 4. Minor UI and translation fixes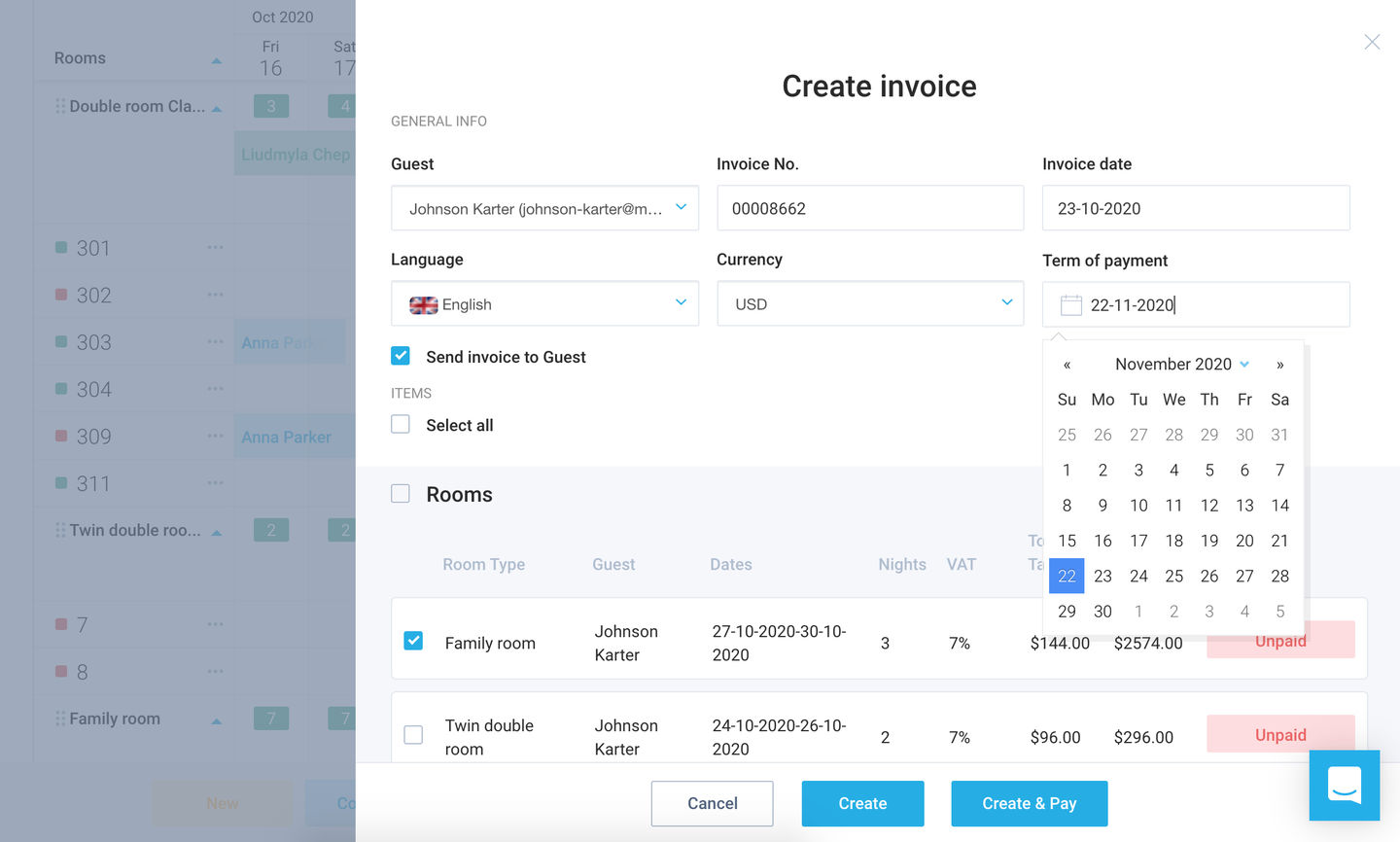 We are sure that the updates above will help you get the most out of the Hotelfriend products.
Learn more about the System Get free trial
Author: