May 17, 2019 1:54 PM
On May 15-16, 2019, the captain of the famous football team RB Leipzig Willi Orban, together with one of its top player Kevin Kampl, visited the Swimming Sports Association - SSG-Schwimmer Leipzig - and met Germany's multiple champion David Thomasberger and the close-knit family of young athletes.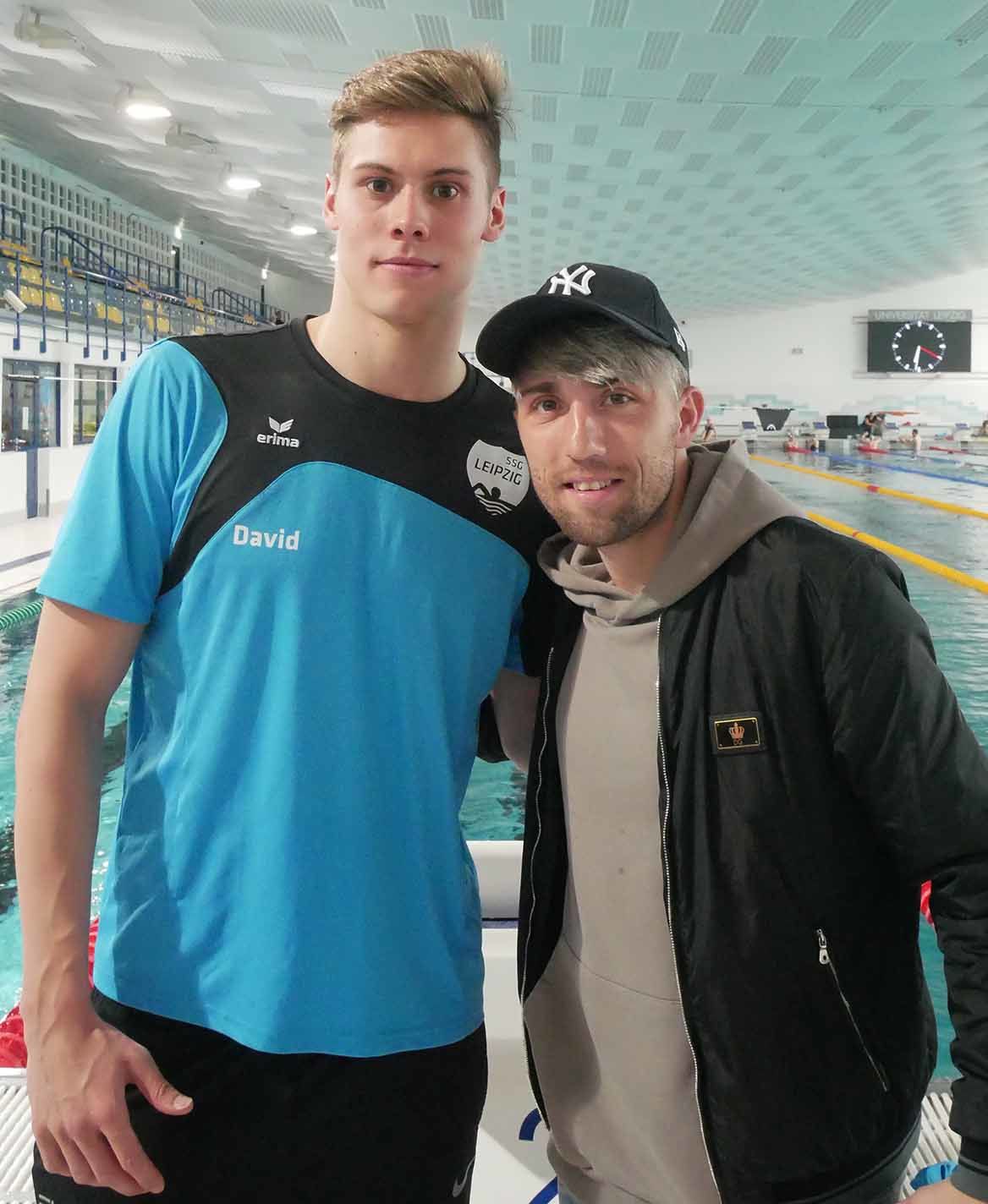 At the Meet-and-Greet session, the honorary guests gave autographs and shared football life insights and competition tips. Communication with high achievers is a great motivation for the future star swimmers. The footballers learned more about the everyday routine and training of the swimming team and put signatures on their blue uniform, provided by HotelFriend, as a token of support.
HotelFriend is happy to sponsor the Leipzig swimming family. Social responsibility has always been among our cherished values. We strive to create products that improve the daily work of hoteliers as well as offering affordable hotel deals to those who seek the adventure. Leipzig is among favorite travel destinations in Germany and one of our business homes, and we choose to contribute to the local community in this way.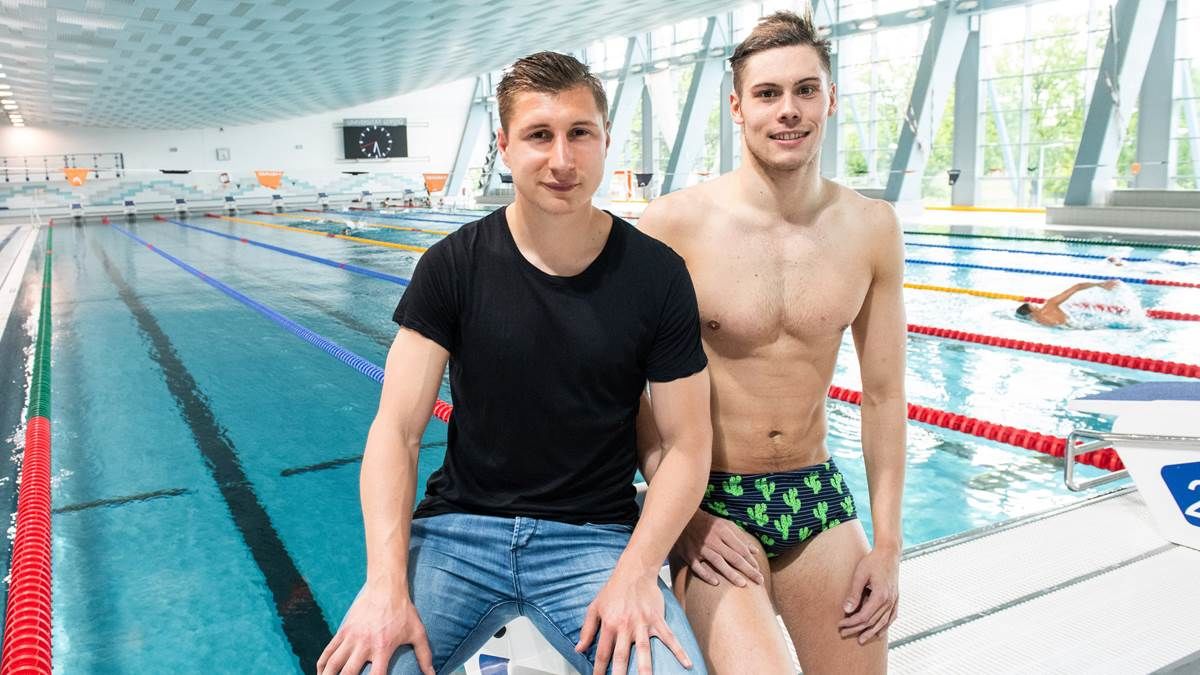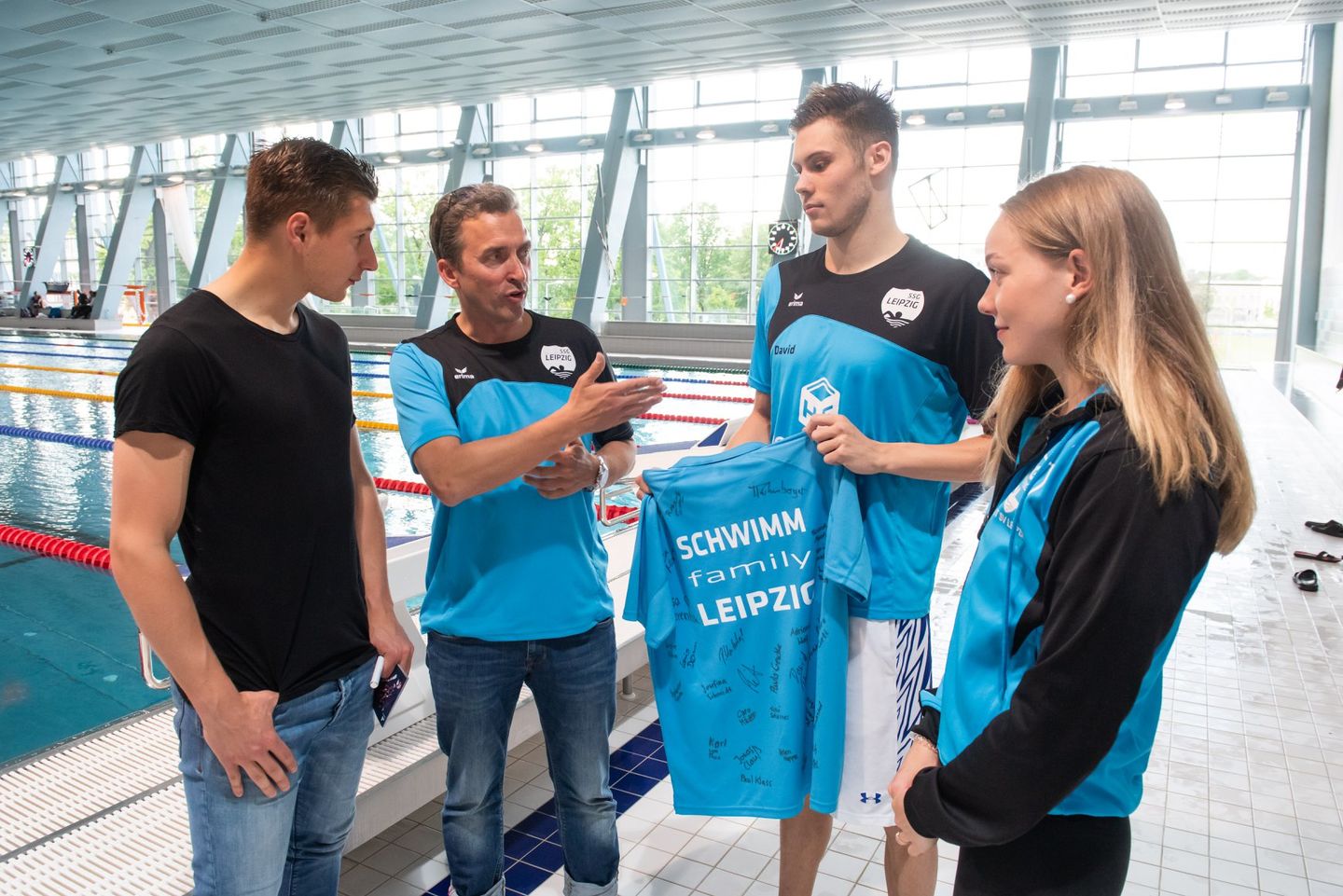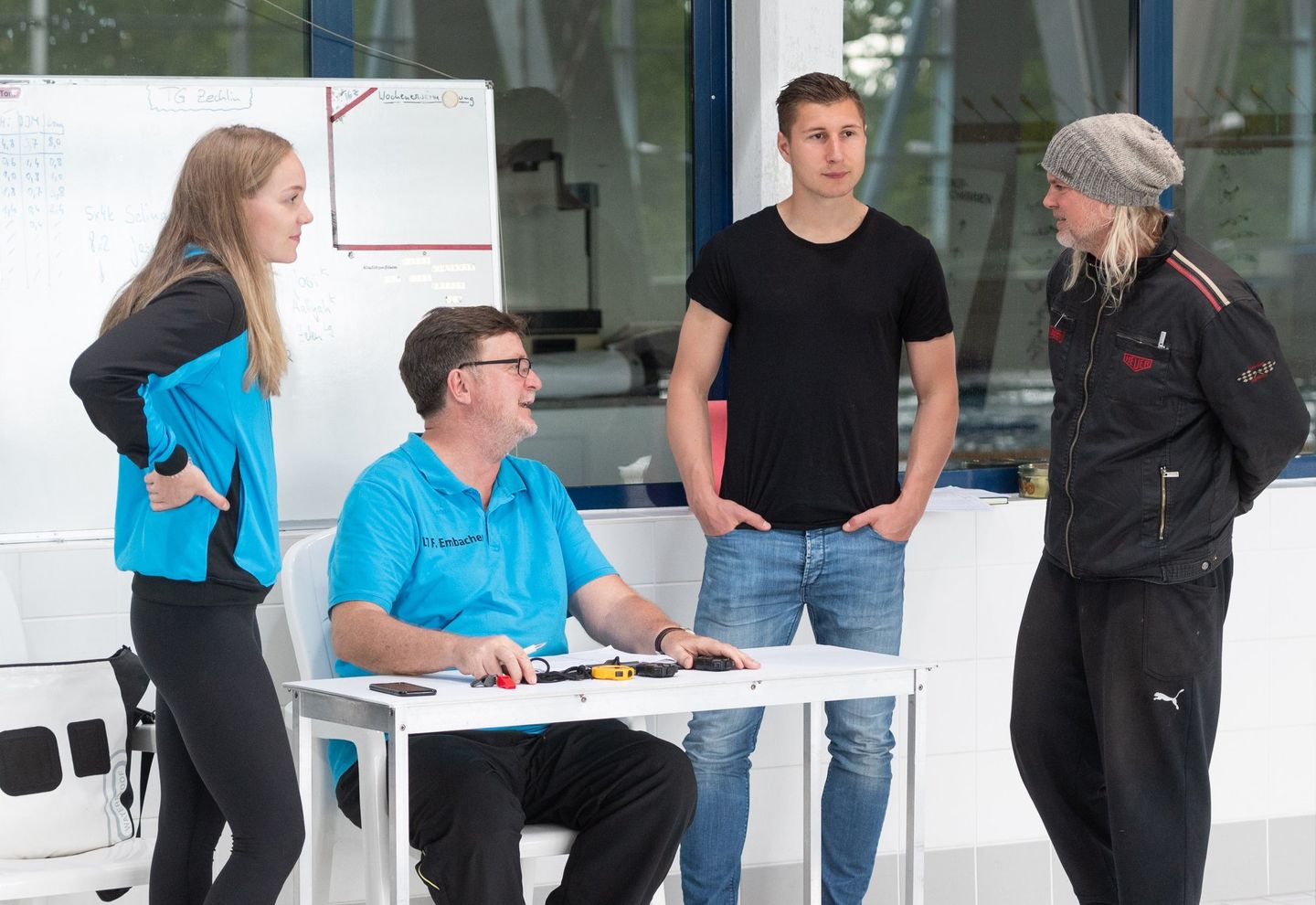 Photos: facebook.com/SSGLeipzig, sportbuzzer.de
Public relations: Stephanie Moench