May 15, 2023 3:00 PM
With hundreds of guests relying on your cruise line to provide a safe and enjoyable experience, it is crucial to have the latest technology in place. From real-time monitoring to smartphone keys, electronic door locks offer a range of innovative features that can revolutionize access control and security on board.
In this article, we will reveal the benefits of implementing electronic door lock systems on cruise ships and how they can enhance safety and convenience for passengers. Let's dive in and explore how your cruise line can benefit from this cutting-edge technology!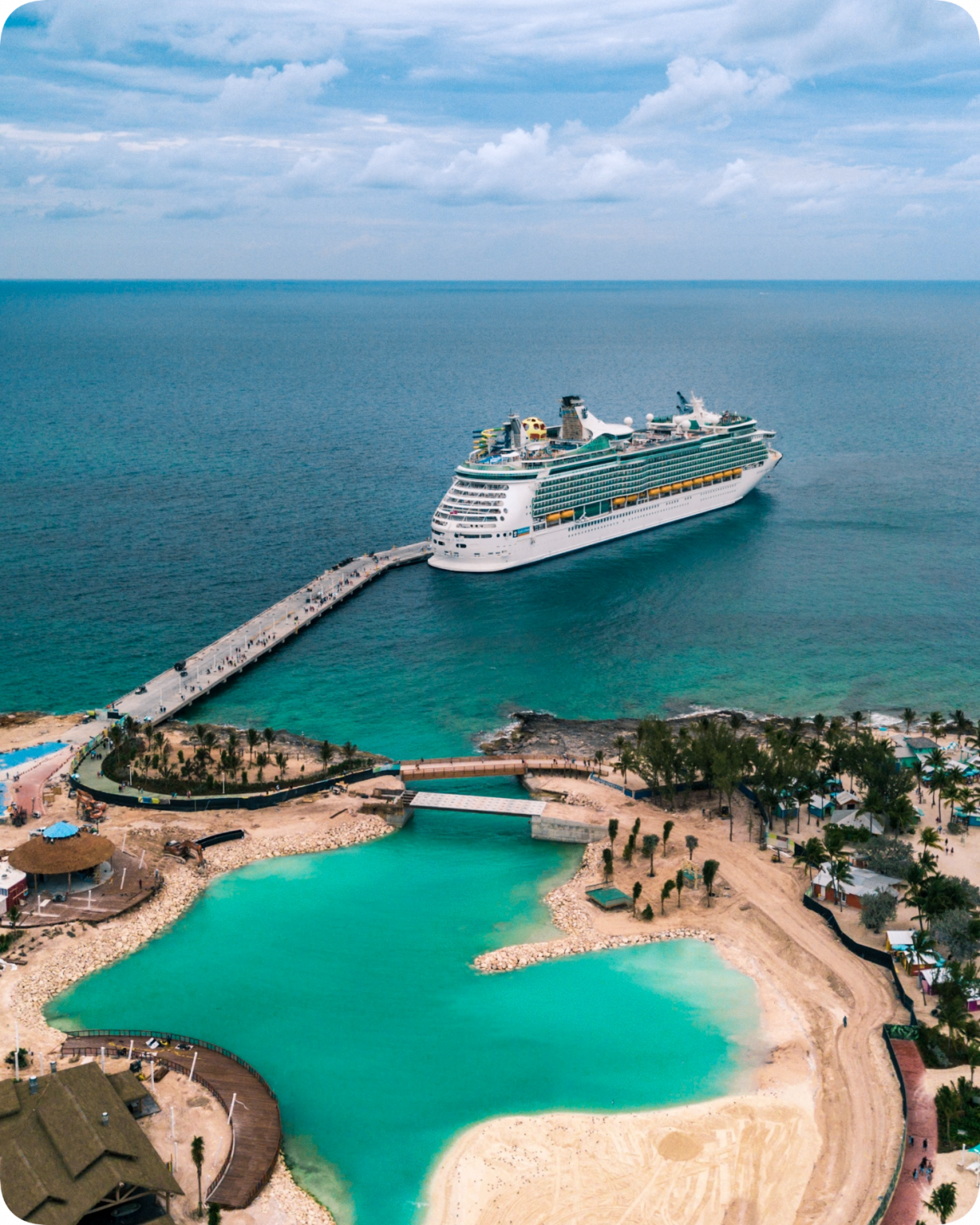 Navigating the seas of security
When it comes to ensuring the safety and security of cruise ship passengers and the ship itself, there are various regulations that cruise lines are obliged to follow. Some examples are:
These guidelines cover a range of security measures, such as controlling who has access to the ship, screening both people and goods, limiting entry to certain areas, and conducting crew drills. Access control is an integral part of these regulations.
Research conducted by Dr. James Alan Fox reveals that the likelihood of major crime happening on a cruise ship is 25 times lower than that on land. However, despite the fact that cruises are typically considered secure, the industry players must remain vigilant and adopt up-to-date technologies to avoid common safety concerns, such as crime or the spread of viruses.
Given that passengers are often allowed to disembark and explore various ports during their trip, it becomes essential to have an effective access control system in place. This system enables monitoring the passenger movement whenever they get on or off the ship, which helps to prevent any potential security threats.
Must-have features for a cruise ship's smart lock
When it comes to staterooms, the security requirements are similar to those of a hotel. They include reliable cabin doors, records of entry and exit, and corridor surveillance to identify any suspicious activity.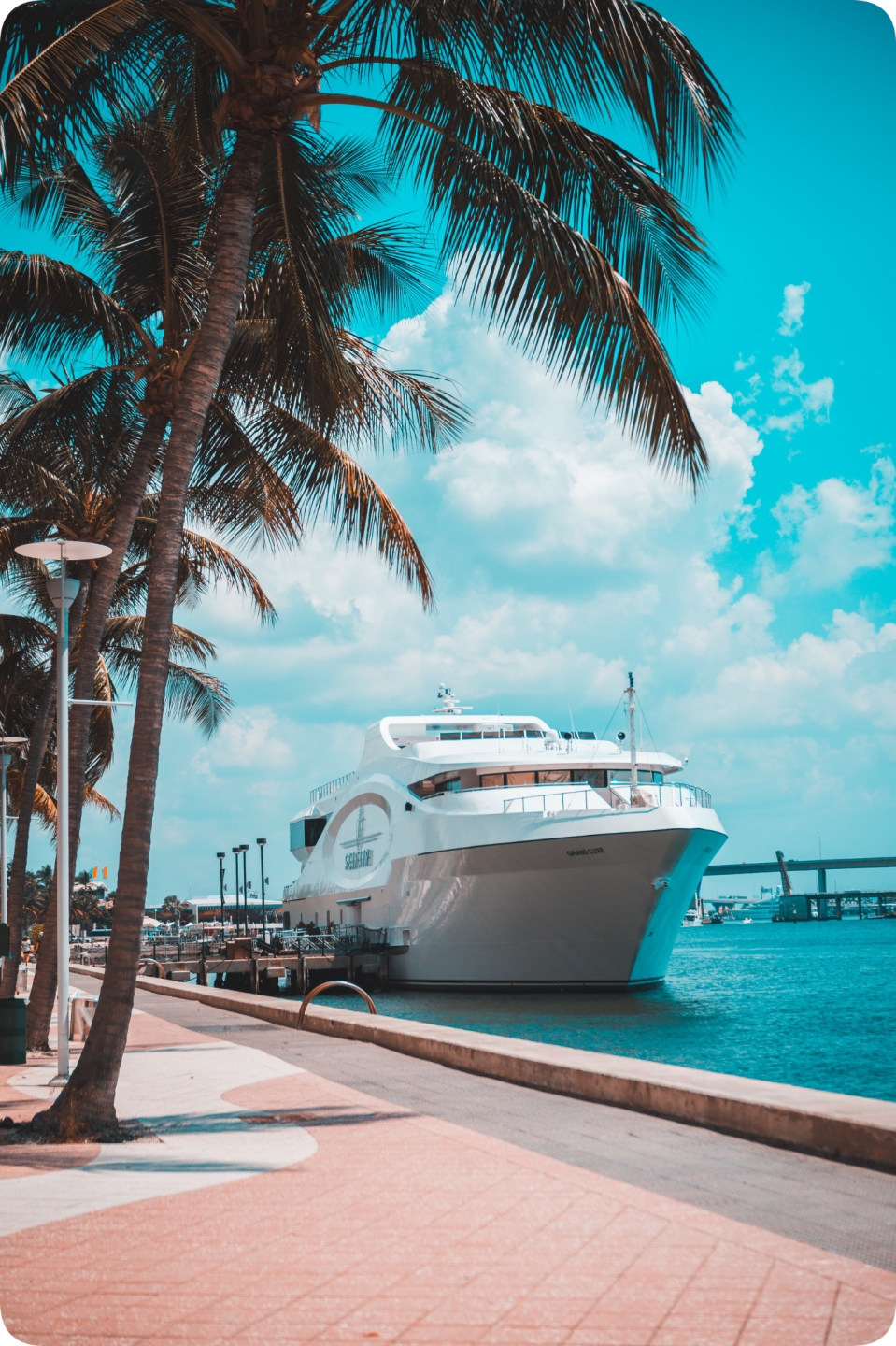 To exclude any security gaps, your smart door locks must seamlessly integrate with the ship's management system. Here are some other things to look out for:
● Security latches and time-sensitive keys: As part of the port inspection for your vessel, the authorities will scrutinize the locking mechanism to ensure that it includes a security latch. Look for a smart lock that enables your passengers to close the door from the inside in the usual way.
● Advanced Encryption Standard (AES): Make sure that a smart lock is equipped with a minimum of 128-bit Advanced Encryption Standard (AES) to avoid unauthorized access, hacking, and data breaches.
● Easy maintenance: Due to the stringent time constraints during port stays, the installation, and maintenance of safety systems must be quick and hassle-free. That's why you need to prioritize the advanced systems that are easy to install, update, and offer remote support.
● Emergency opening methods: According to the latest statistics, ship fires remain at the top of the safety concerns for the maritime industry. In an emergency, smart locks must allow you to unlock or lock all the doors at the flick of a switch.
Investing in a reliable smart access control system is not only essential for safety, but it can also have a positive impact on your business's bottom line. Reduced risk of security breaches and enhanced guest experience lead to more customers and revenue increase.
The best door lock providers for smooth cruising
The majority of cruise ships currently use some form of automatic key card system, which is horribly outdated. Luckily, there are two cutting-edge door lock providers that meet all the key requirements and offer advanced features.
The VingCard line by Assa Abloy is widely used in hotels and cruise ships, and the company has responded to the high demand by developing a special product line for the maritime industry.
The VingCard Gangway Control System is designed to provide real-time status reports of passengers and crew boarding and disembarking the ship, as required by the International Ship and Port Facility Security (ISPS) regulations.
The Gangway Control System is critical in emergency situations such as fire or unauthorized access attempts. It allows for the centralized locking or unlocking of all external doors, enabling the crew to respond quickly to any security threat.
SALTO provides electronic access control solutions that enhance passenger satisfaction and simplify operations for cabins, public spaces, and other areas on cruise ships. Their technology offers complete real-time control and visibility of the doors, ensuring optimal security, operations, and processes.
Using the Salto system, you can easily and remotely manage access rights, including extending, editing, or revoking them. Additionally, passengers can utilize their smartphones to unlock stateroom doors through the Mobile Key solution, which is accessible via the HotelFriend Concierge App.
To gain a deeper understanding of the solutions they offer, check out our comprehensive guide on hotel door locks. This article provides insights on how to choose the best smart lock system, taking into account the specific needs and requirements of your business.
Unlocking the extra benefits of smart lock systems
If you're still hesitant about upgrading your cruise ship with a new smart lock system, you may be missing out on some extra benefits. Here are a few more reasons to consider: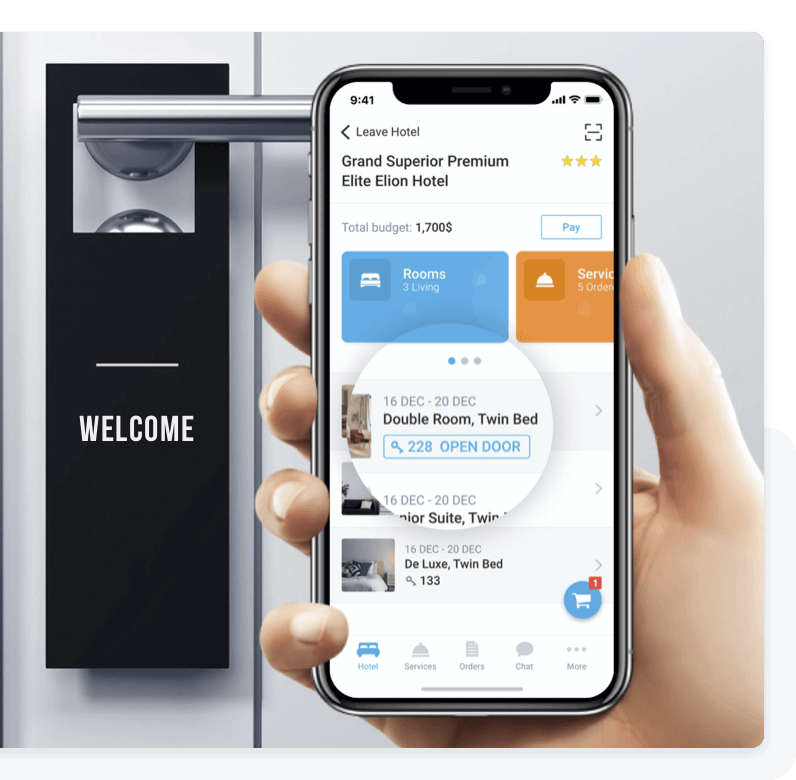 Increased staff productivity
Smart door locks are a game-changer in the industry, automating the process of locking and unlocking cabin doors and checking their status. With real-time updates on guest occupancy, your staff can quickly identify which rooms need attention and prioritize cleaning and maintenance accordingly.
Connection with a Concierge app for upsells
Smart door locks by Salto can be integrated with HotelFriend's mobile app, allowing passengers to access their cabins with their own smartphones. This connection gives cruise lines a perfect opportunity to deliver personalized offers for spa treatments or other onboard amenities via an app.
Protection from viruses and germs
Traditional door locks and keys can be breeding grounds for viruses and bacteria. But with electronic locks passengers can use their smartphones to access their cabins, eliminating the need for physical keys or cards. This feature promotes a cleaner and healthier environment on board.
By upgrading to a smart lock system, you can get these additional benefits and take your cruise ship to the next level of security, efficiency, and guest satisfaction.
Enhancing security and onboard experience with HotelFriend
As the travel industry evolves, cruise lines are increasingly turning to technology to improve their guest experience and stay competitive. From smart locks that provide seamless access to cabins, to apps that help track luggage, technology is changing the way we cruise.
At HotelFriend, we understand the importance of staying ahead of the curve. We offer cost-effective solutions designed to help cruise lines catch up with the latest tech trends and enhance the experience for their guests.
Our Concierge app, for instance, empowers passengers not only to access their rooms with a Mobile Key but also to check in from home by uploading their photos and passport details. The app also offers typical cruise services such as dining and shore excursion pre-booking.
In addition to the app, you can get a customizable Ship Management System to achieve full visibility of your ship operations and integrate with digital locks by Salto and Assa Abloy. These solutions will help you both enhance security and provide personalized services to your guests.
Adopt HotelFriend solutions to stay ahead of the competition and provide your guests with the safest cruising experience. Contact us today to learn more about innovative solutions that can benefit your cruise line.
Key takeaways
Implementing smart door lock systems on cruise ships can provide numerous benefits for both passengers and cruise line operators. Not only do these systems enhance safety and convenience, but they also ensure compliance with international guidelines.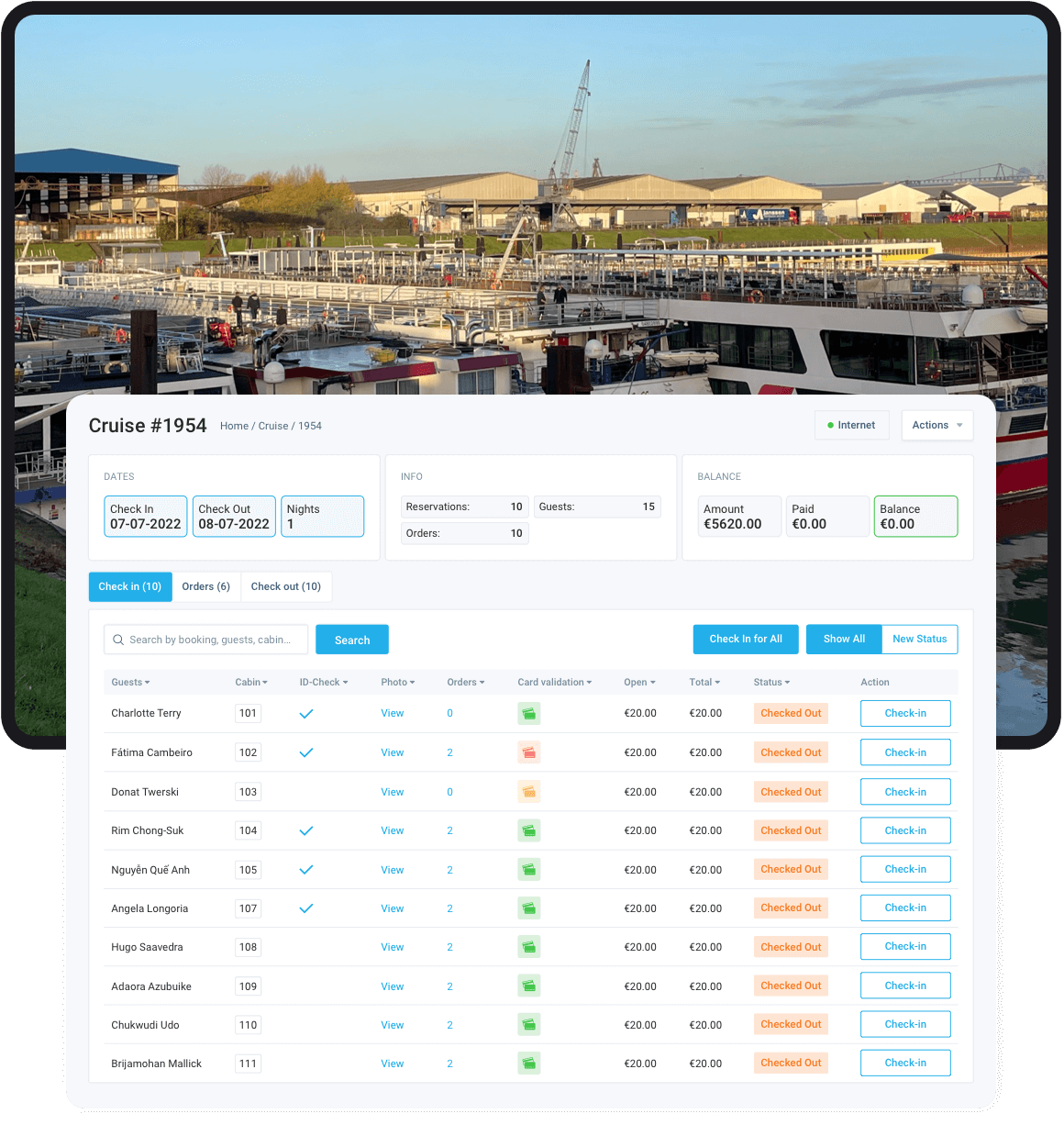 Here is what to keep in mind when choosing a smart lock system for your cruise ship:
● Check whether the locks include security latches, AES encryption, easy maintenance, and emergency opening methods.
● Make sure that an access control system can seamlessly integrate with your Ship Management System.
● Take a closer look at ISPS-friendly providers of smart lock systems such as Assa Abloy and Salto, which offer advanced features related to real-time control, passenger visibility, and remote access management.
● Upgrading to smart door lock systems can result in increased staff productivity, reduced risk of security breaches, and a positive impact on your business's bottom line.
At last, don't be afraid to experiment and try new things. The industry is constantly evolving, so it's important to stay flexible and adapt to changes in technology, consumer preferences, and other factors.
Author: