Apr 17, 2018 4:24 PM
There are lots of ways to generate bookings and promote hotel services to the customers. But apparently the Online Travel Agencies (OTAs) continue to play an increasingly important role in the hotel industry, so that in 2016 every fourth hotel room in Germany (25,2%) was reserved exactly through the OTA portals.
Hotel sale channels in Germany in 2013, 2015, and 2016 years (average data)
● 2016 ● 2015 ● 2013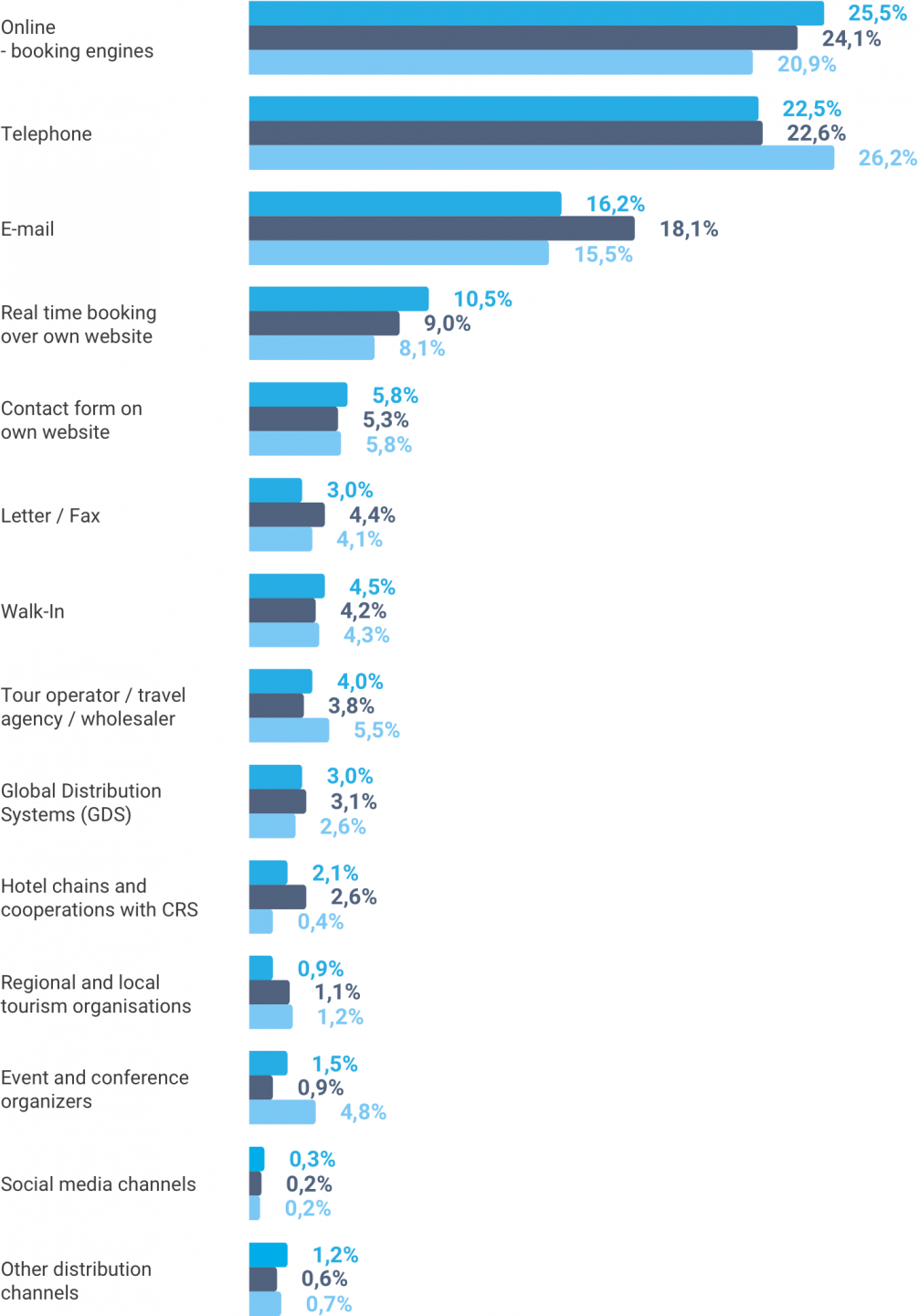 No doubt, the OTA systems are the number one reservation providers at the hotel market, but what it takes for hotels to receive those bookings? For being presented on and getting sold through their online portals, the biggest OTA systems can require large fees, which depend on various factors such as the geographical position or hotel rating.
"Generally they charge a commission of 10 % - 30% for every reservation that they provide to a hotel."
Sometimes if the hotel wants to gain an advantage over the other hotels in their region and to ensure high sales performance, the fees can reach incredible 70 % of the room price. Accepting such charges in pursuit of selling as many rooms as possible, the hoteliers mostly oversee the fact that bookings are not the only way to get a profit. All the advantages of the hotel, f. e. bar, restaurant, swimming pool, sauna, beauty salon or wellness center, can be a source of extra income as well.
While everyone is engaged in the growth of quantity of reservations, so little attention has been given in Germany to the attendant services.
Room vs Food and Beverage sales in hotels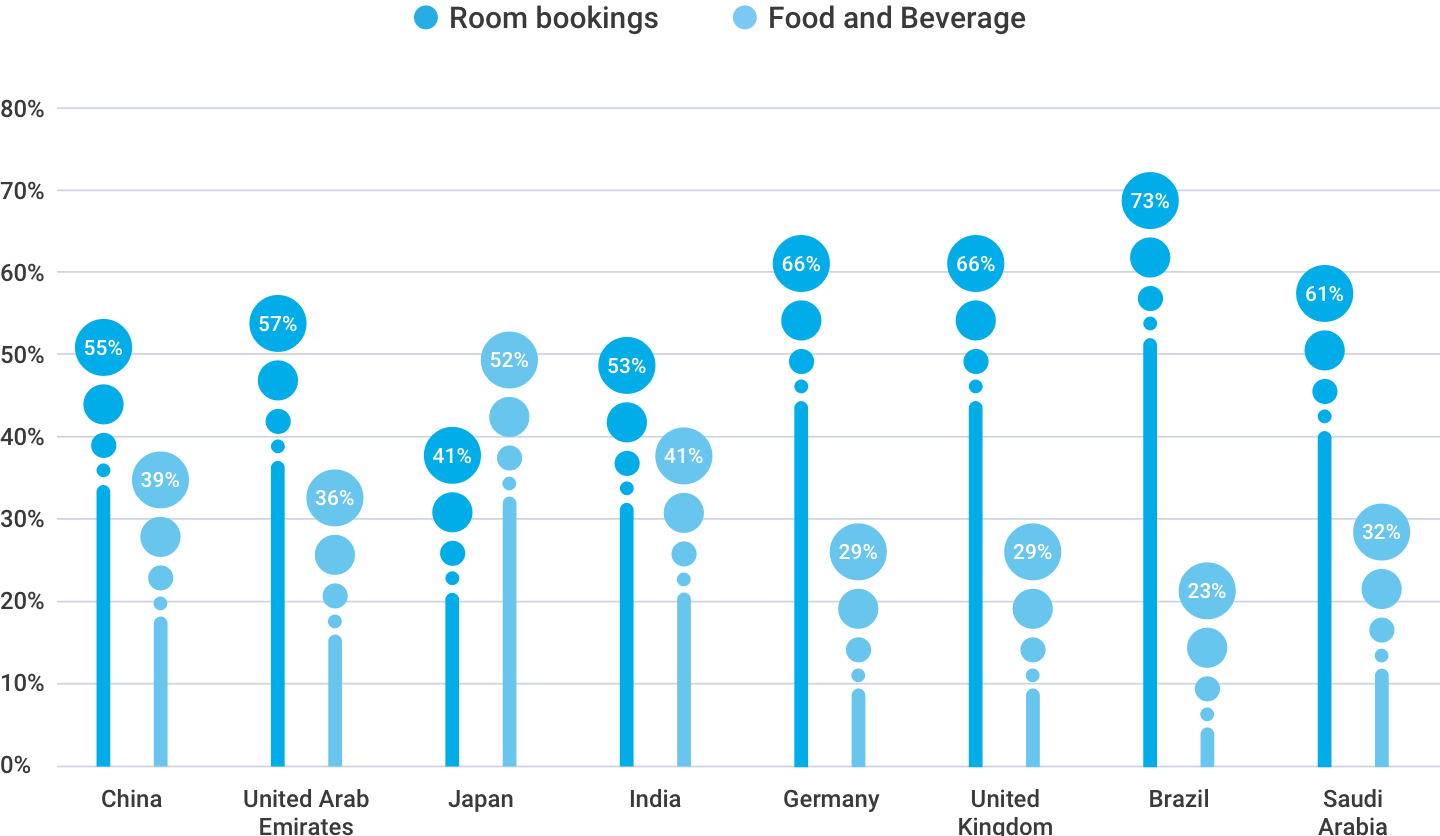 To promote additional services and to increase Food & Beverage sales you should:
Understand that all employees are sales person
Treat the customer as a friend
Use combo-selling techniques
Improve revenues through more communication
Brainstorm with staff for creative ideas
Develop effective upsell action plans
A very useful tool for informing the guests about your hotel services is offered by HotelFriend. Along with direct bookings, the hotelier can receive reservations for any of its departments: bar, restaurant, wellness center etc. Everything you need to do is to add relevant information about all your offerings into the HotelFriend software database. More exposure of your brand and products will increase engagement with the target audience and will provide your customers more options to choose. Take use of HotelFriend software system with its unique features and sell much more services and rooms without having to depend on the OTAs with their high fees.
Public relations: Ralph Eichelberger