Jun 22, 2022 10:44 AM
Online reputation management for your hotel
Running a hotel requires a lot of attention and effort. Hoteliers have many things to keep an eye on, and pretty much all of them take place offline. If any issues occur, you must always be there for your guests and staff to troubleshoot problems in no time.
Yet, how often do you check what's happening with your hotel's reputation on the web? While you're busy taking care of everyday challenges, it's easy to miss the unfolding disaster. Which can start from only a few bad online reviews.
The recent ReviewTrackers Survey discovered that 94% of customers claim that a bad review has convinced them to avoid a business. Knowing the basics of online reputation management, you can prevent such situations.
If your online reputation is perfect, you'll need to maintain it. If there are any issues, you'll need to find a way to recover. Whatever your case is, we hope that tips and tools for reputation management from our article will help you to avoid any reputational risks.
What is online reputation?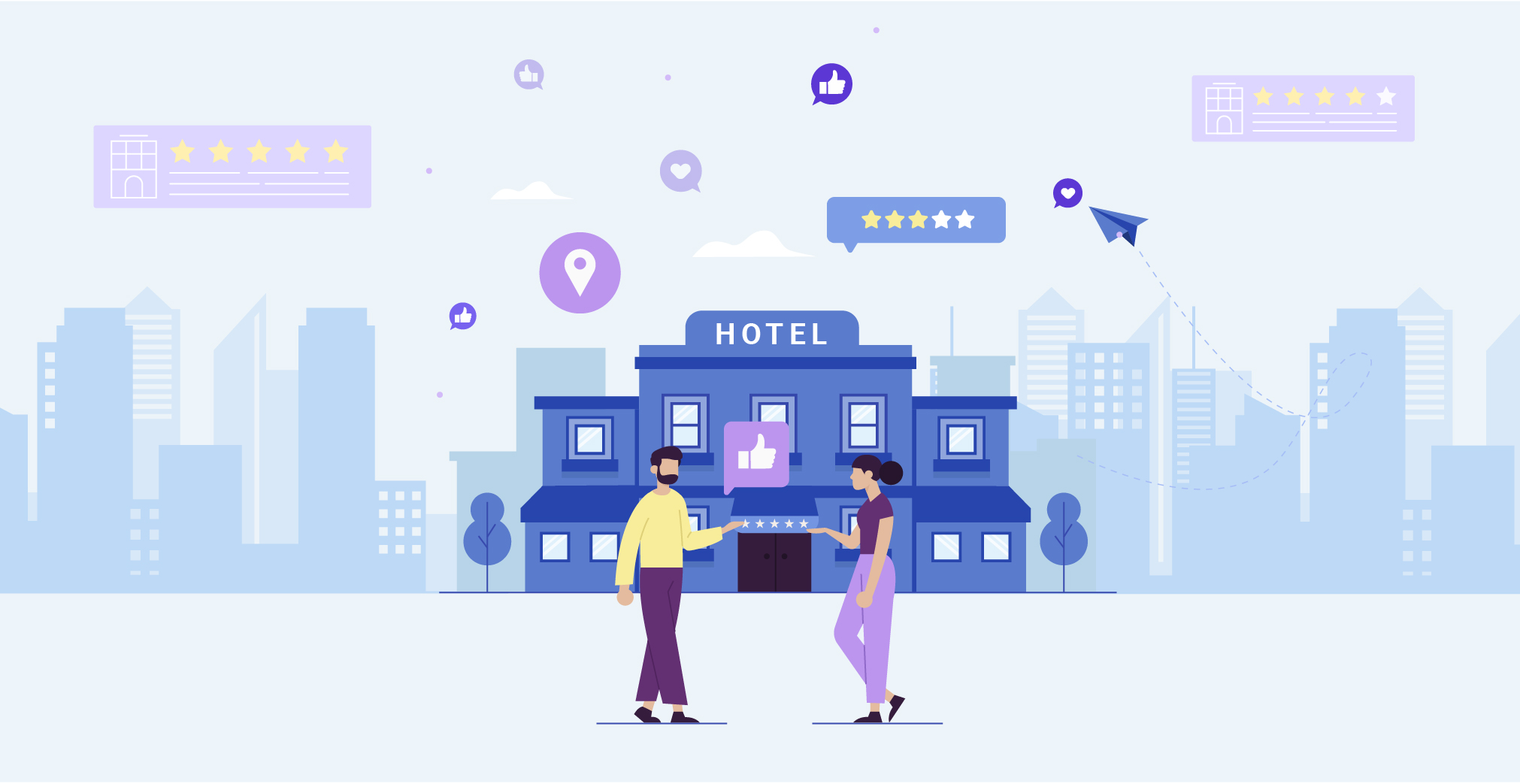 To put it simply, online reputation is what others think of your brand based on information they find online. From Facebook posts to random TripAdvisor reviews, all this influences your company's image. Those who want to learn more about your property and brand will go and ask Google first.
Comments on social media, ratings on popular review websites, evaluative opinions of strangers on forums – all that define your e-reputation. All these things are pieces of a puzzle that is a company's image. Without your control, a good reputation can easily get a damaging blow. Taking over reputation management is crucial, as it has a direct impact on your company's earnings.
What is online reputation management?
Online reputation management (ORM) is a set of measures aimed at cultivating your digital reputation. This is the process of controlling what others see about your business online. It includes monitoring the mentions of your brand, responding to reputational risks, and creating marketing campaigns that improve visibility.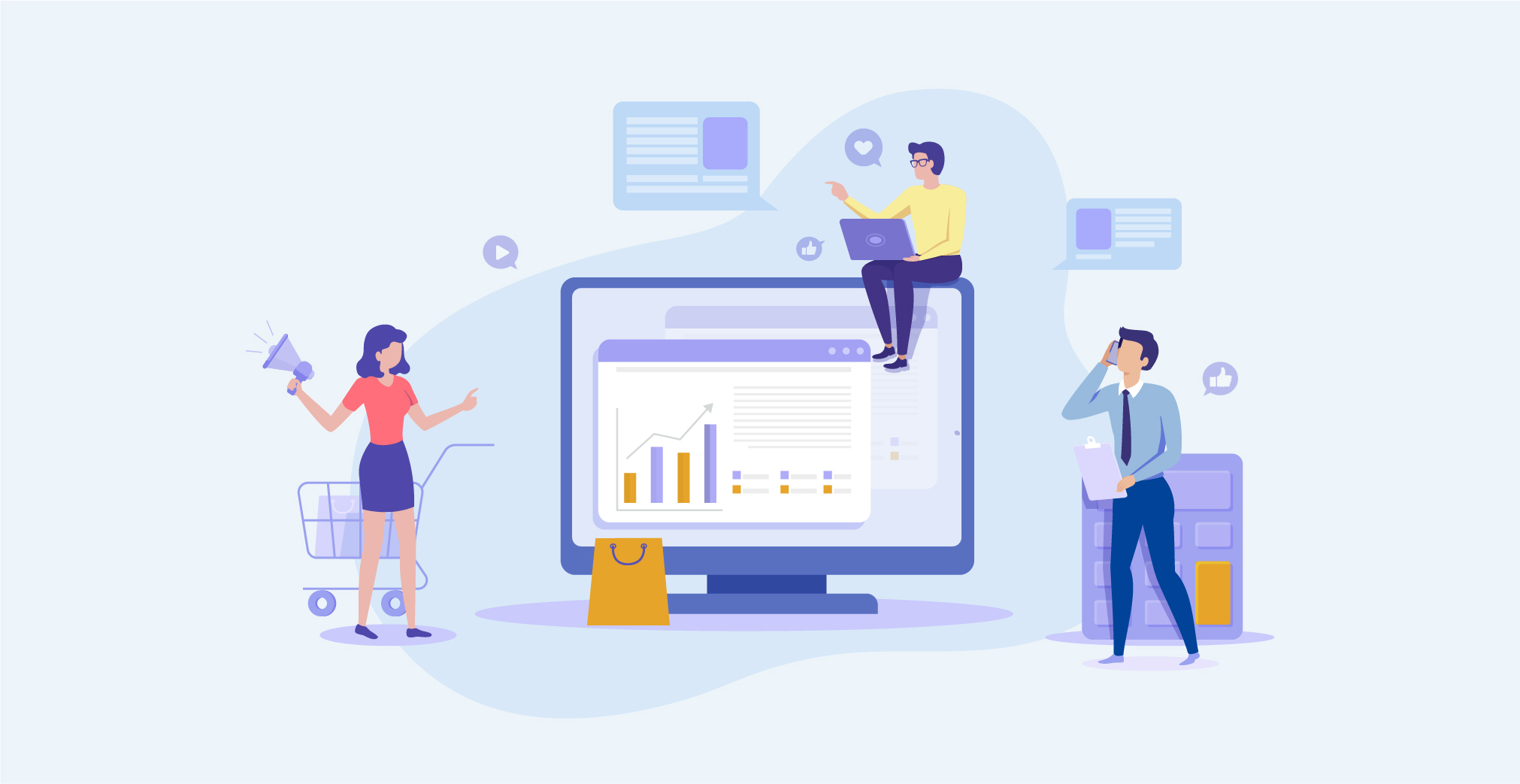 The main goal is to form a positive public perception of your company on the web. The most important ORM channels for that are:
● Social media (Twitter, Instagram, Facebook, LinkedIn, etc.)
● Paid media (Social media ads, Google Ads, and other sponsored content)
● Earned media (External articles, vlogs, forums, review sites you don't control, etc.)
● Owned media (Your own website and blog)
The benefits of a good online reputation
The pains needed to build a positive online reputation will definitely pay you back. A good online reputation not only increases your revenue but also helps to turn clients into brand advocates. This means that delighted customers can start promoting your property in their reviews and comments. With social proof of your hotel's reliability, your prospects will no longer hesitate to book with you.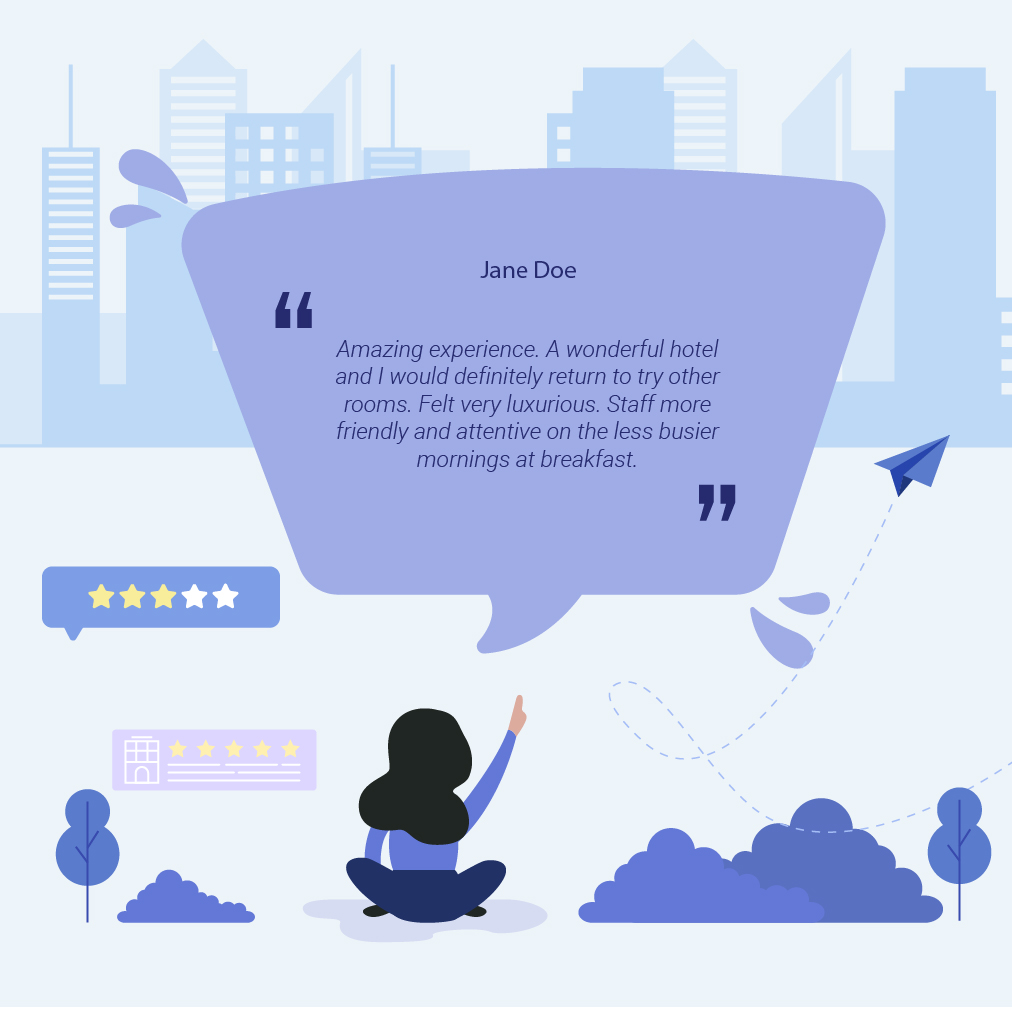 Some other benefits of a positive online reputation include:
● Better guest trust
● Improved search engine rankings
● Boost in room sales
● The attraction of the best industry talents
● Compatitive advantage over similar properties
The growth of platforms like Tripadvisor, Expedia, or Booking.com made the hospitality sector massively rely on online reputation. There may be no other industry that is so sensitive to the opinions shared by its clients online. The truth is – your future customers trust online reviews more than your website.
While planning a trip, travelers compare different variants available on the local market. For hotels, maintaining high online ratings is crucial for the survival of the business. According to statistics, customers are willing to trust ratings over a hotel's brand 72% of the time! A strong online reputation will help you to stand out from the competition, providing you with more bookings all year round.
The consequences of a damaged online reputation
First, let's define reputational damage. Reputational damage is the loss of a company's money, value, and trust as a result of harm to the brand image. One unfortunate event, such as a news report of unethical behavior, can easily negate years of investments. Some businesses than work for a long time to restore their reputation, and others do not withstand pressure and close their doors forever.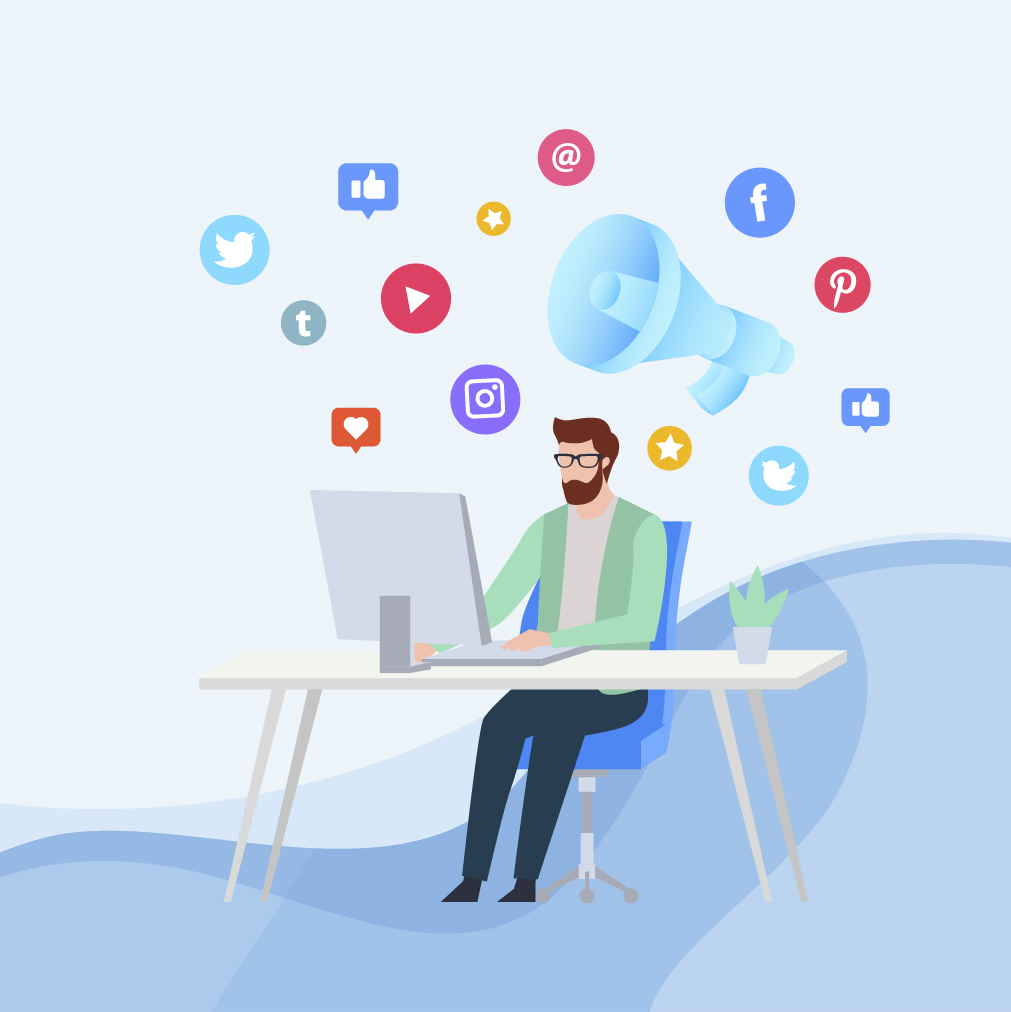 The potential risks that can lead to loss of reputation include:
● Unfair working conditions
● Employee misconduct
● Data breaches
● Inadequate quality of service
● Misuse of social media
A poor reputation is also associated with increased costs for hiring and retention, which means lower revenue and higher liquidity risk. The way how a company deals with the reputational damage defines its further ability to succeed.
One of the most famous examples of reputational damage in the hotel industry is the Marriott Data Breach of 2018. The chain's reservation system has been compromised in 2014, but this fact was discovered only 4 years later. The hackers gained access to the names, passport numbers, and credit card details of more than 300 million guests.
As a result, the industry giant faced numerous lawsuits and was fined $23.8 million for failing to meet the GDPR security requirements. Originally, the penalty had to be way more substantial, counting $123 million, which equals 3% of the chain's total revenue. However, financial losses don't seem to be Marriott's main problem in this case.
This incident has caused huge harm to guest trust. According to Statista, the customer satisfaction rate has dropped ever since, and in 2021 it was at its all-time low. Marriott's damaged brand reputation is resulting in billions of dollars in lost revenue.
Source: TripAdvisor
Even if you are the owner of a small or medium business, you are not protected from such cases. Data leakage can happen in your hotel as well. But if you have everything under control in this regard, you definitely would not want to see this type of review on the page of your hotel on TripAdvisor:
In the virtual space, anyone can become a potential critic of your brand. Sometimes this is constructive criticism that must be taken into account. Sometimes this is unobjective criticism, which also requires your active response.
Negative opinions travel fast and can easily go viral. While bad reviews can be damaging to properties of any size, smaller properties usually suffer the most. This is due to the fact that small hotels usually have fewer online reviews, so bad opinions can be found easier. By paying attention to and responding to customer reviews, you will prevent your hotel from getting stuck in a loop of negative comments.
The two methods of reputation management
You can manage your online reputation in an active and passive way. They are not interchangeable and it's important to use them both. While practicing these two methods, you will be able to learn more about your target audience.
● The passive approach is based on the monitoring and analysis of what people on the Internet think of your hotel.
How many stars does your property usually get on rating portals? What is the overall tone of opinions left on social media? What do your guests usually lack and expect from your brand?
To answer these questions, you need to conduct thorough research and find as many informational resources as you can. Try to put yourself in your clients' shoes and imagine what kind of information could be decisive for you personally to make a purchasing decision. Note what issues are often brought up in the reviews.
● The active approach lies in proactive measures for building your reputation.
The most important part of this approach is responding to customer feedback, especially negative, across various channels. In the stage of feedback analysis, you must find out which websites or social media channels are the most popular among your target group.
After that, you should establish a strong presence on these resources, and quickly act on any feedback in a positive and polite manner. Avoid apologetic or aggressive tone, and focus rather on suggesting possible solutions to guests' issues.
10 Tips on online reputation management for hotels
Now it's time to move from theory to practice. Let's take a look at some practical tips that you can apply to strengthen your hotel's online reputation: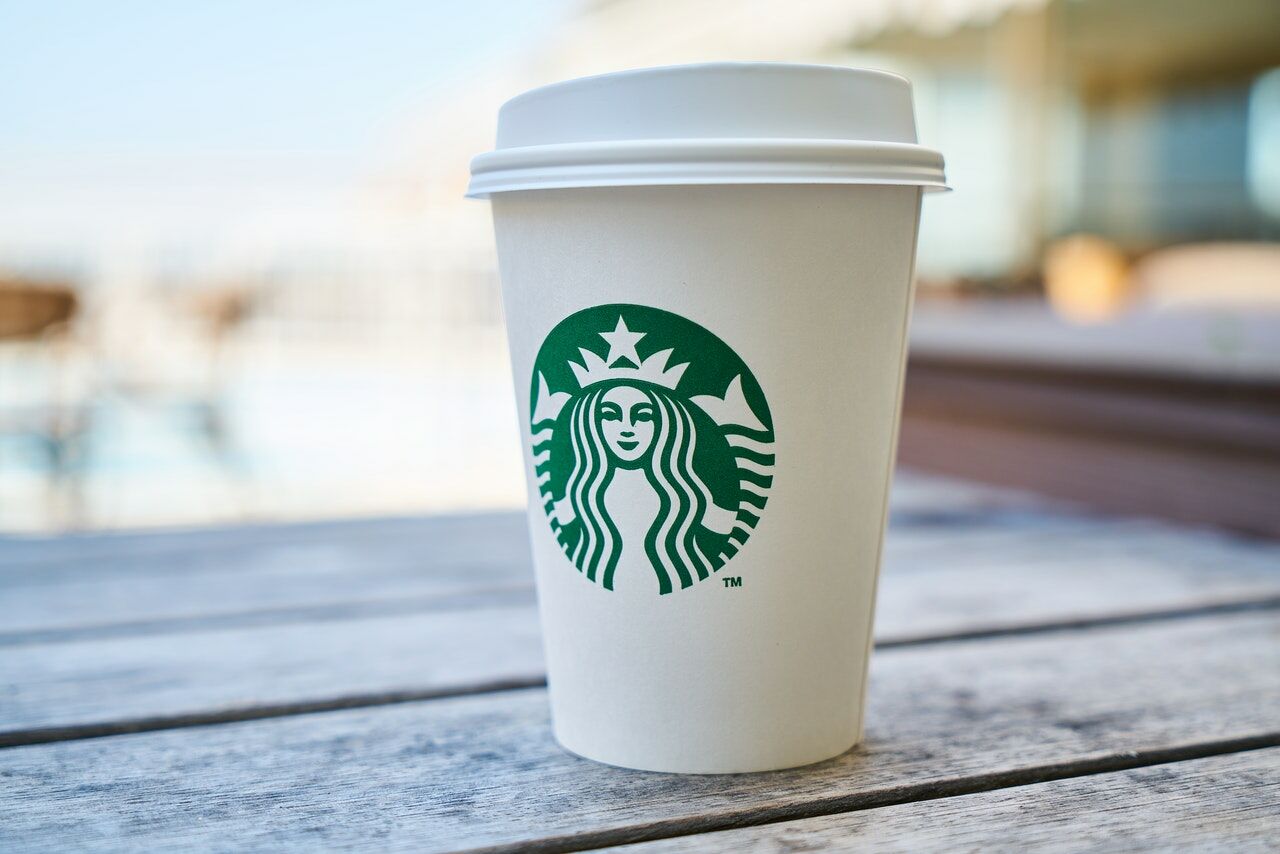 1. Protect the name of your brand
When it comes to building an online reputation, the first thing you should do is to protect the name of your business. Check whether all your brand accounts on Facebook, Twitter, and LinkedIn are registered under the same title, which is unique and memorable. It is also worth buying relevant domains so that you are not confused with some other brand and had a consistent representation in search results.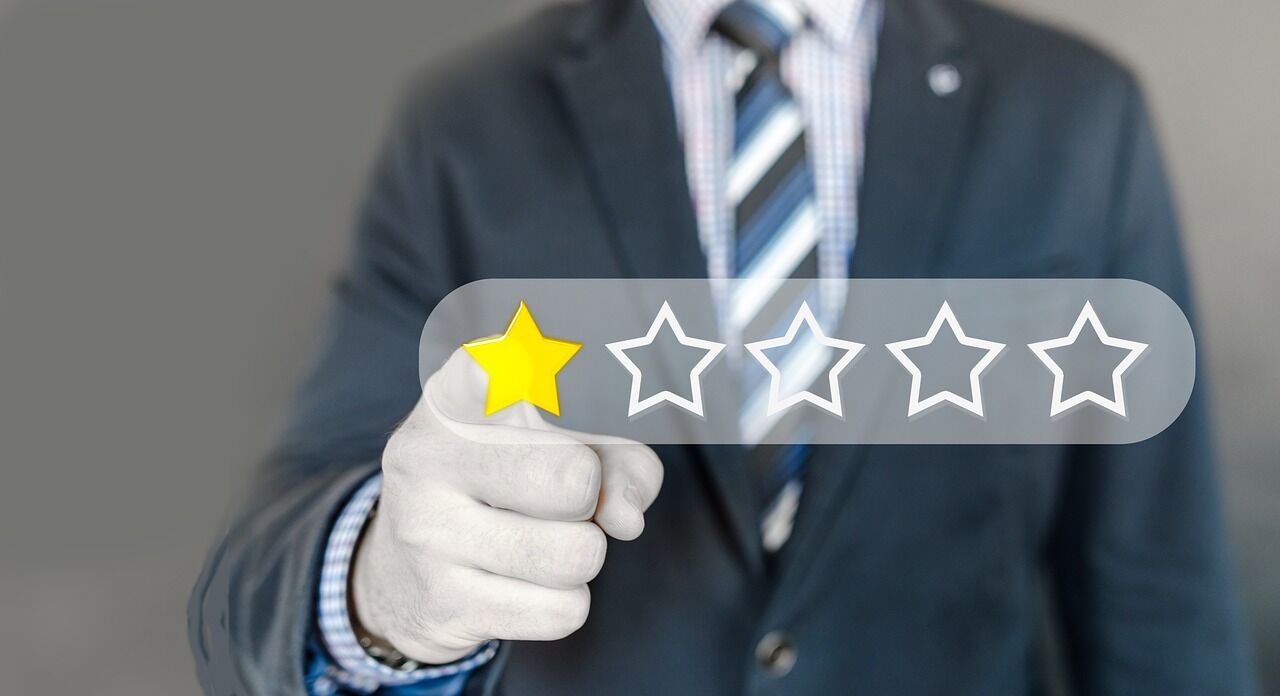 2. Stay open to criticism
Ask those who express dissatisfaction with your service to explain their concerns. Acting in this way can increase trust and boost your reputation. Moreover, you will find out more about the weak points that you should work on to avoid reputational damage.
Do not ignore any "inconvenient'' reviews. According to a TripAdvisor study, there's a clear correlation between review response and business performance. Apart from showing that you care, you can improve the company's overall rating, which grows in proportion to the response rate to reviews and online user feedback.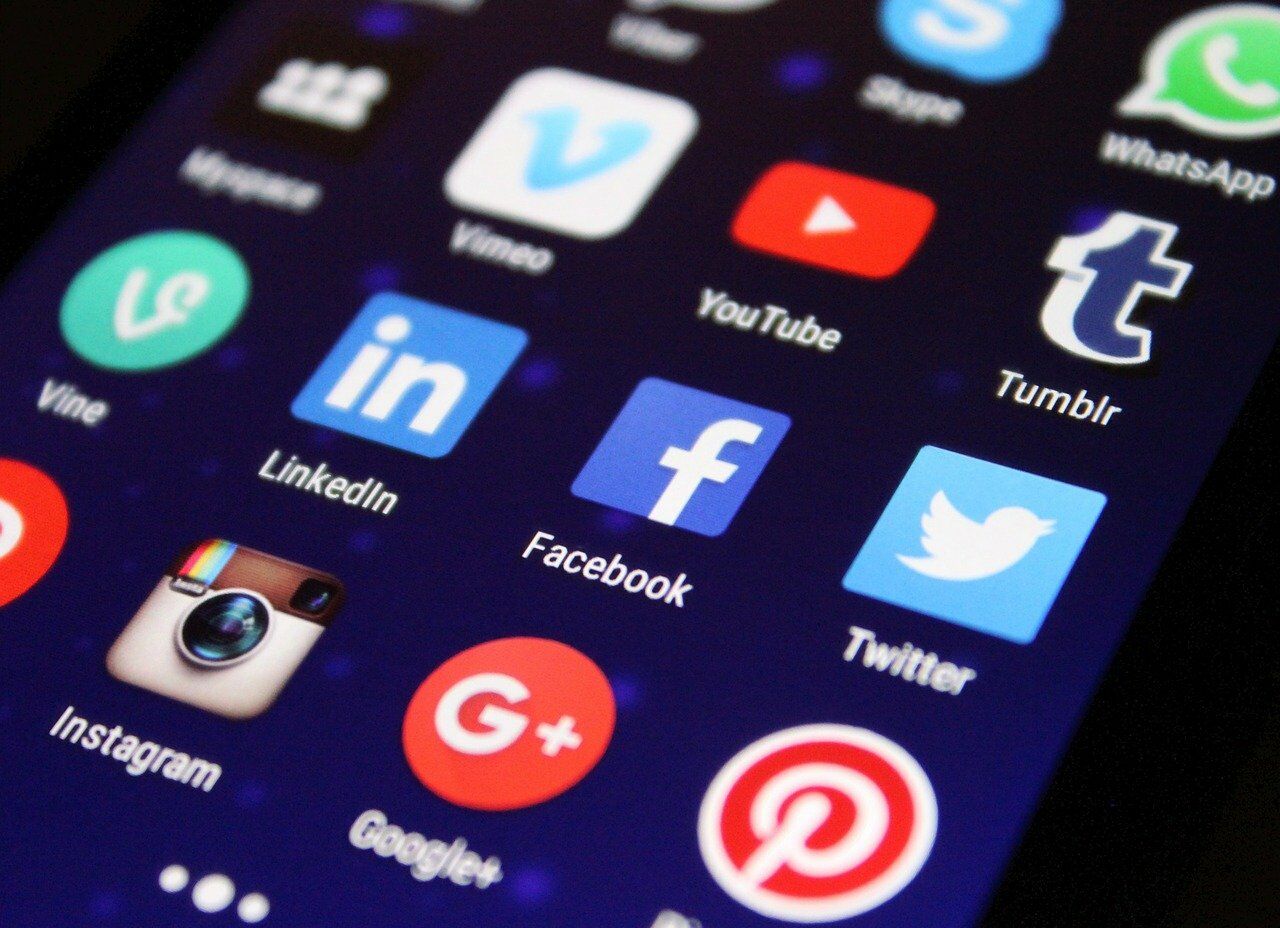 3. Respond quickly on social media
Make sure that you are represented on all the major platforms relevant to your industry and that you actually can stay active there. The latter is important, as it only makes sense to have a social media account if you are ready to grow and maintain it.
Respond to comments and questions as quickly as you can before someone did that for you. Just a small phrase that you are aware of the issue and working on it will help you to boost your brand's perception in the eyes of future customers. This will also increase the chance of staying in direct contact with users, which provides a huge competitive advantage.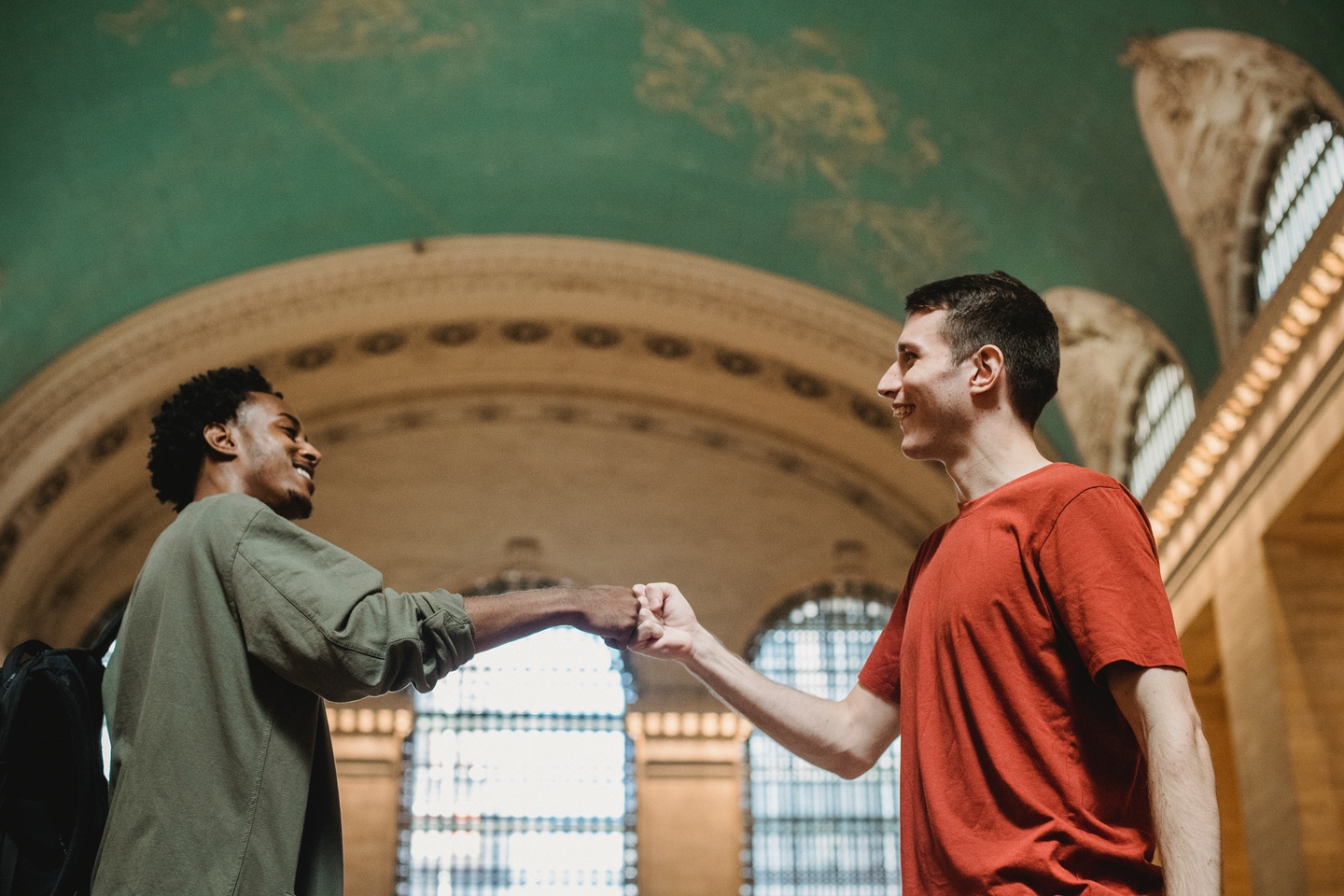 4. Show empathy and respect
Empathy towards your guests is the golden rule for a good online reputation. So you should respond to customer complaints in the most friendly manner.
According to statistics, more than half of online customers choose their products and services only because of recommendations from friends. So you have to leave the best possible impression and make sure that your customers continuously receive quality service.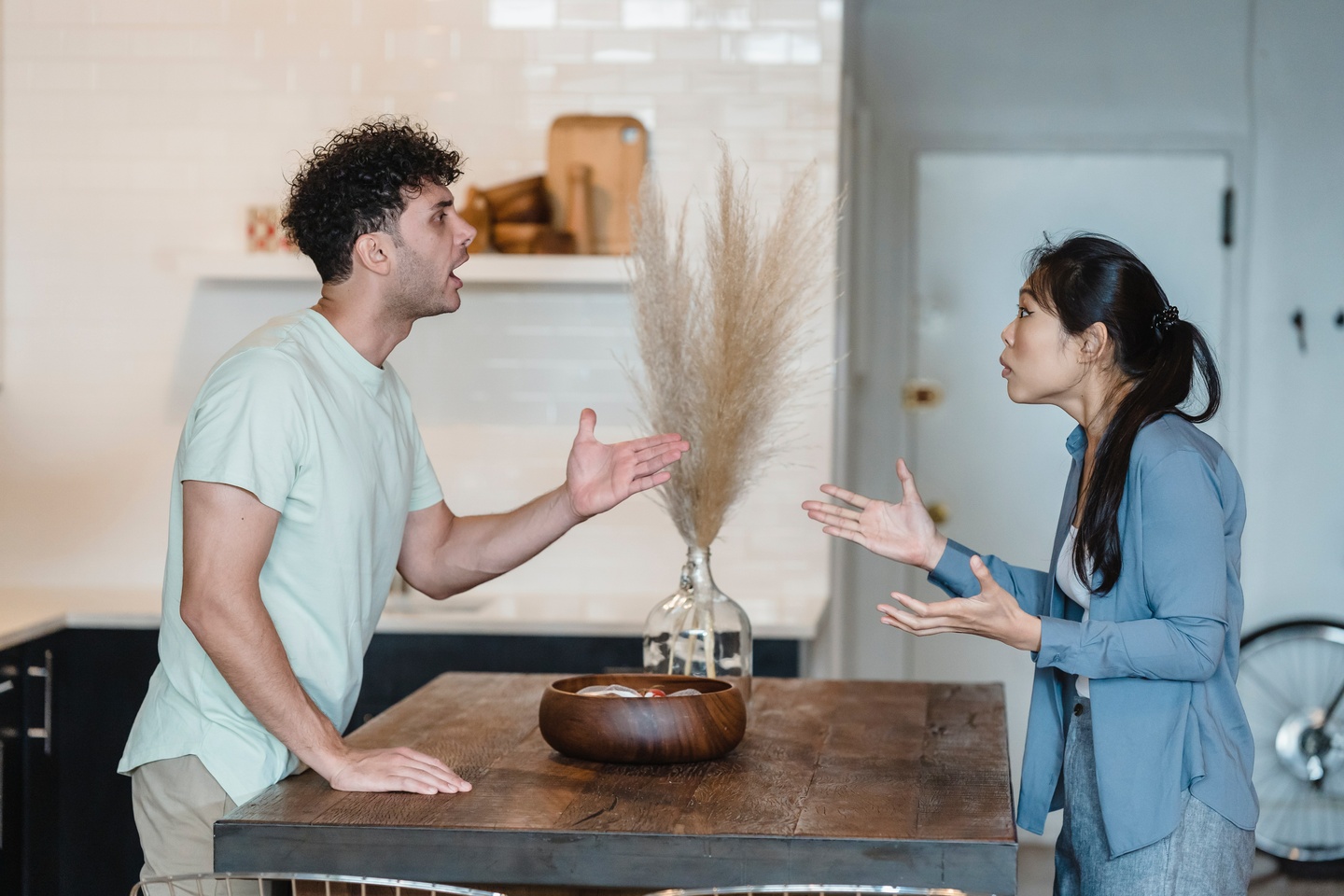 5. Don't get into quarrels
In the digital world, you will eventually come across trolls. However, when it comes to negative reviews, it is important to distinguish between complaints and trolls.
Trolls are intentional and their goal is to tarnish your hotel's reputation and get your social media managers to work. Complaints, on the other hand, indicate what should be improved and always welcome solutions.
Online marketers recommend the "only answer twice" rule when it comes to trolls and simply ignore the unobjective critic.
If you click on negative comments too often, Google gets the impression that they are relevant. Therefore, you better hold back as much as possible.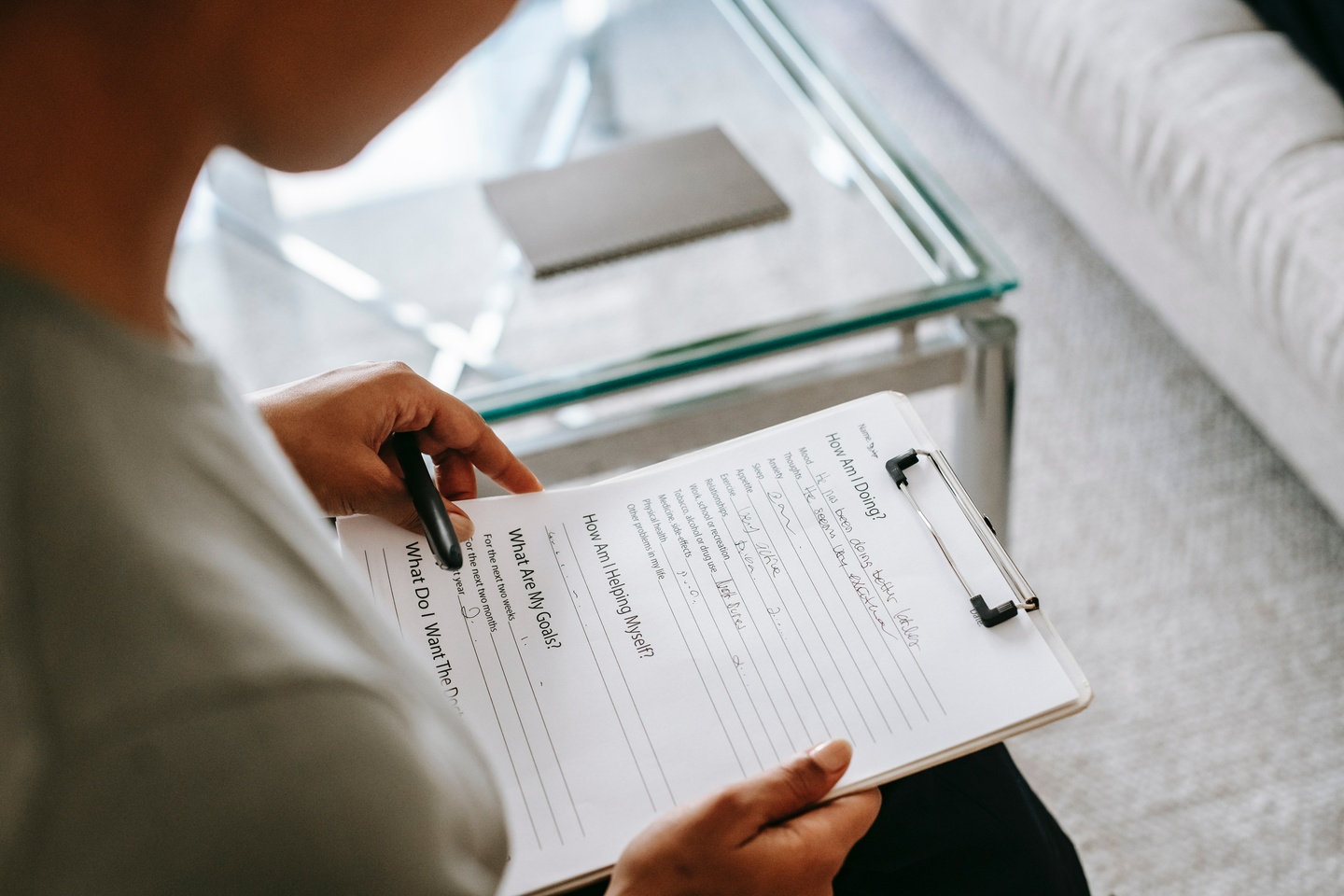 6. Survey your guests
A simple guest survey increases the likelihood that clients will recommend your hotel as they feel their opinion is valued. Besides, it will give you a clear understanding of what the situation is and how it can be improved.
It can also help you determine the behavior of your target group and study social opinions about your business. Ask how guests found out about your hotel, why they chose it, and if they can recommend it to their friends. Thus, you can find out where the interest of your customers comes from and act on this information.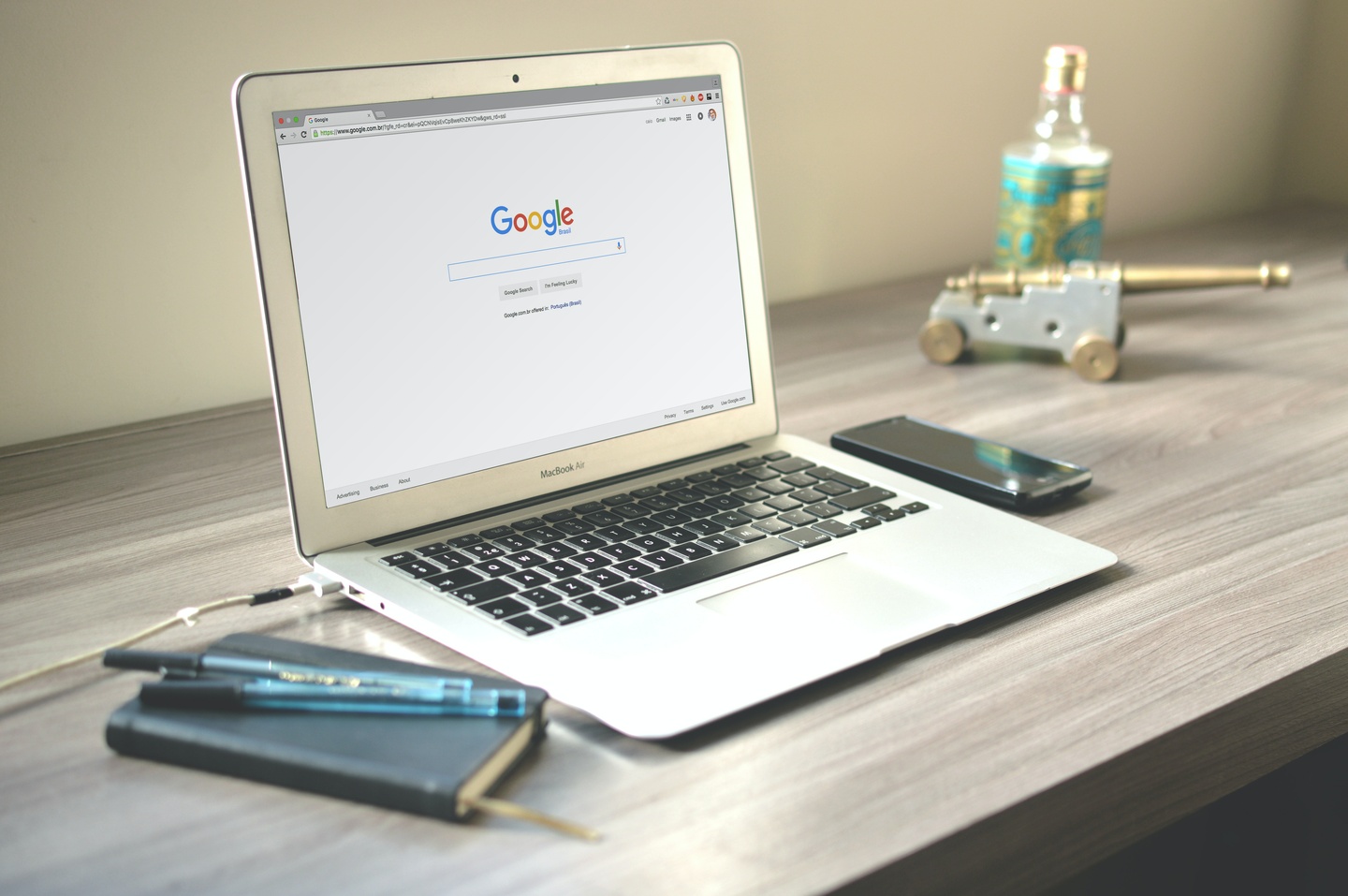 7. Optimize your hotel website for search engines
Your website and other owned media should appear among the first links in search results. This will help you to outrank negative reviews and oust them to the pages which are not usually read.
To do this, you need to fill your website with quality content that is of interest to your target group. For that to work, conduct research on the frequency of relevant keywords, find out how high the competition is in the SERPs for these terms, and use them regularly in content creation. In addition, you need to ensure that your webpages load quickly and that no technical issues ruin the user experience.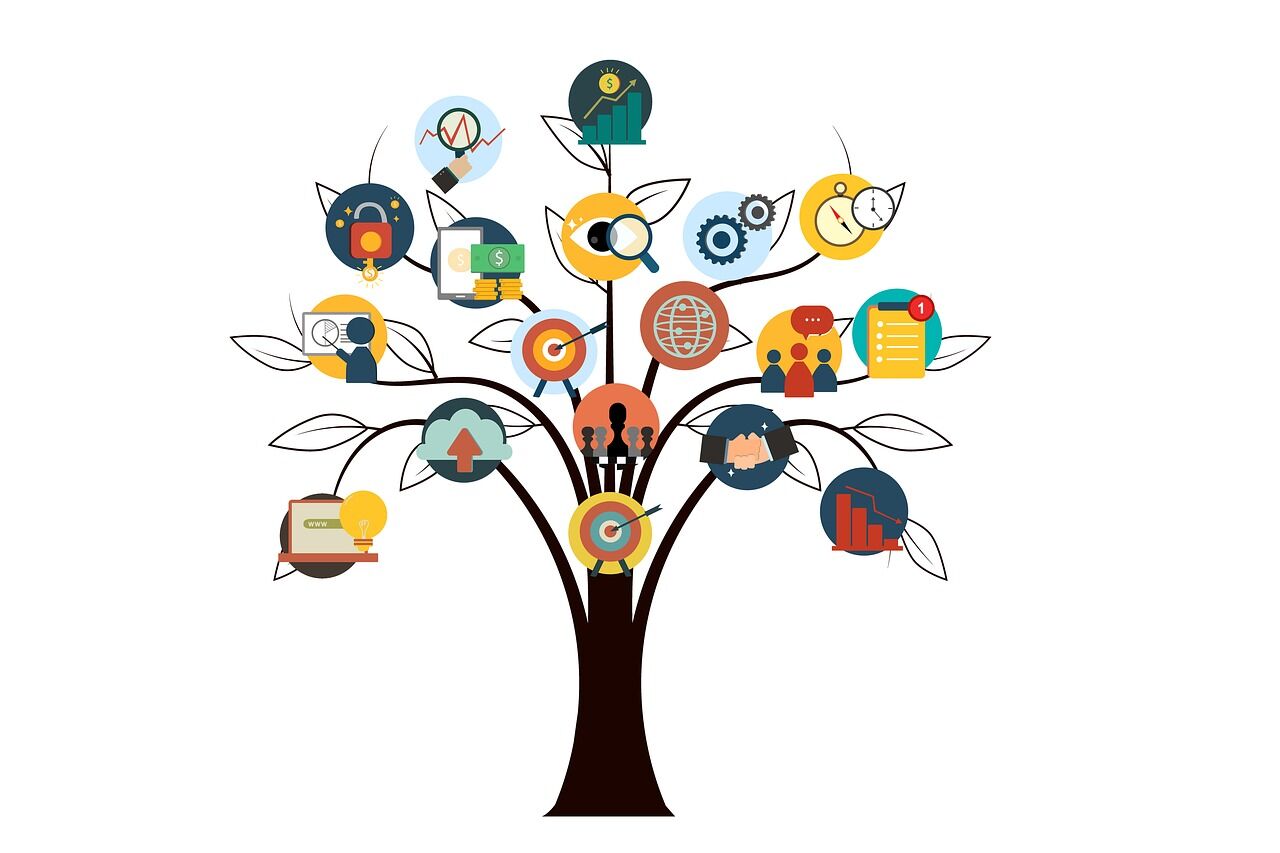 8. Adopt a multi-channel strategy
When evaluating your online reputation, guests not only use Google, but also various rating portals, websites, press releases, wiki pages, blog posts or social profiles. Businesses need to diversify their online reputation management strategies to cater to all of these channels.
Make use of all the most important ORM channels mentioned in this article and cover at least one from each group. For instance, you can remain active on Instagram while launching a Google Ads campaign and developing your blog.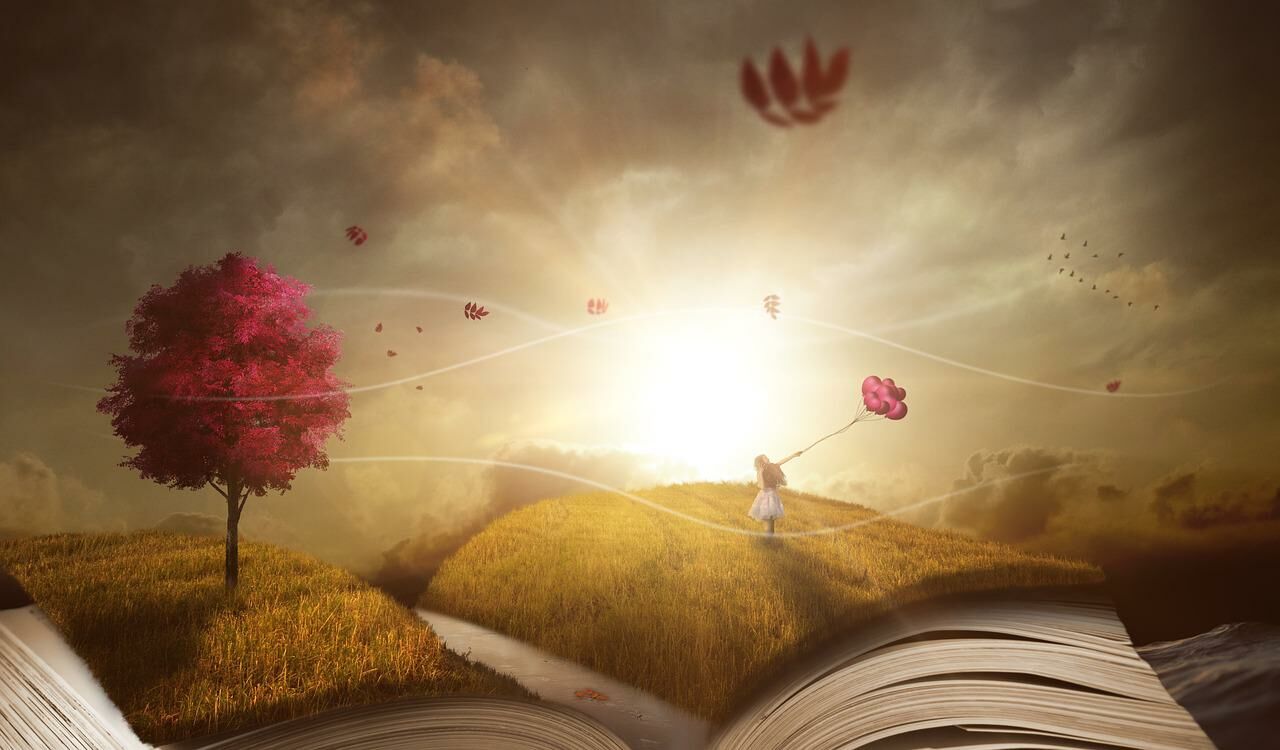 9. Become a storyteller
Here, you need to create a compelling story about your brand's values and culture and spread it online. For instance, you can build your narrative around your committment to sustainability. Or, if you manage a family-run hotel with its own winery, you can emphasize your dedication to family values.
This will help you to form a certain perception of your brand via your own story. Find the appropriate style and tone of voice that will support your story and appeal to your average client.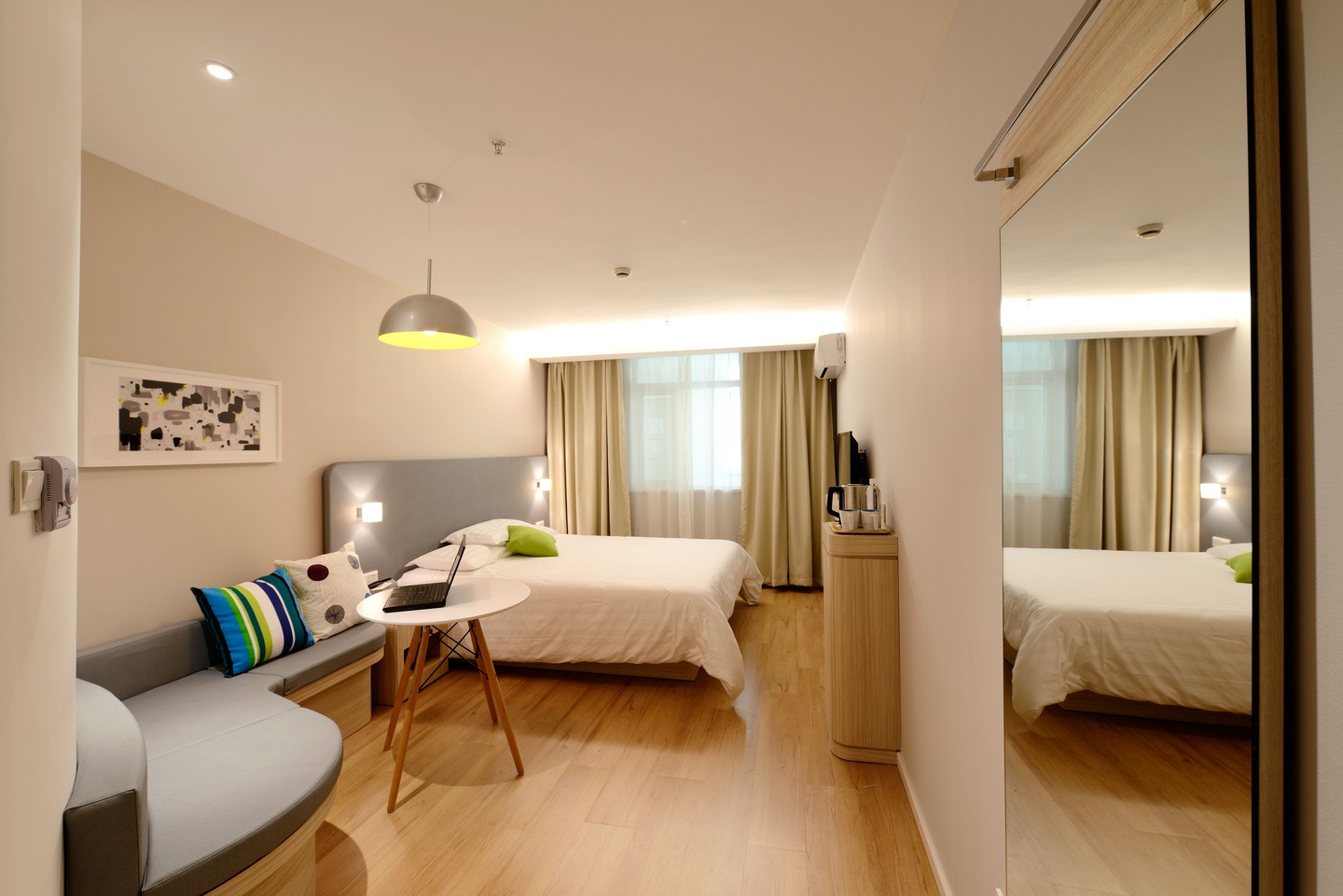 10. Remember that your brand's appearance is important
Make sure that the information that you provide on your own website is up to date. Create high quality images of your hotel and services so that your facilities are presented in the best possible light. Just the fact of having good photos across your media channels greatly increases your chances of receiving booking requests.
How HotelFriend helps to build a good reputation for your hotel
It is worth mentioning that your online reputation starts at your property. There is no better way to protect a hotel from negative reviews than to provide impeccable service. The best guest experiences are always about attention to detail. It demonstrates your willingness to meeting every need and expectation of your client.
With this philosophy in mind, your main focus should be on satisfying your guest from the very beginning. Here is how HotelFriend can help you to make sure that your guest feels taken care of at any part of their journey:
1. Help them book a room at the lowest rate
Your own website with an integrated Booking Engine is not only a source of information for guests but also a gateway for direct bookings. OTAs usually charge high commissions of up to 25%, which means that your guests overpay, but you do not receive that profit.
By inviting your guests to book directly, you create a win-win situation for both sides. Your guests can book a room at an attractive price, and you do not need to share your revenue with third-party services.
2. Provide a stress-free arrival
Standing in a queue and filling out a form at the reception after a long flight is not the best part of the trip. However, you can let your guests check-in prior to their arrival with Mobile Check-In. Thus, they will be able to provide all the necessary data while they are still at home or during the transfer to the hotel.
3. Allow for a contactless guest room access
Another little thing to take care of is issuing digital keys so that your guests could access their rooms with a smartphone. Along with mobile check-in, this will also allow your guests to spend a minimum of time in the lobby. In addition, such an unusual detail will definitely be mentioned in a positive review.
4. Leverage in-stay service & leisure activities
At the stage of the guest's stay at the hotel, you need to unleash the full potential of your business. To do this, grant your customers access to all the most interesting offers available at your property.
Do you offer a great wellness program? It is possible to book a tennis court on site? Or do you have the most delicious cocktails at your bar? Tell your clients about it! Give them the opportunity to view all the options on the screen of their smartphone and book any service immediately via the Service Management System.
5. Enable hassle-free payments and quick checkout
When it comes to the final stage of the guest journey, you definitely don't want to lose any invoices, as this can lead to checkout delays. Luckily, all components of the HotelFriend system work seamlessly so your guest will not have to linger at the front desk. On the day of departure, they will get the final invoice via the Hotel Mobile App and will be able to pay it in any convenient way, including bank transfer and Google pay options.
Technology makes everything easier and faster and contributes to your reputation as a forward-thinking hotel. This means that your client will definitely want to leave you a "thank you" review for a great service. It is always better to build a good reputation from the start than to spend more time, money, and resources on its repair.
TOP 7 programs and services for reputation management
Monitoring and managing your online reputation takes tons of time. Luckily, reputation management tools make it easier to keep track of your online reputation. With these tools, you can quickly find negative opinions about your hotel and replace them with outstanding and positive reviews.
Here are seven best services for reputation building that will save your hours of time:
Conclusion
The online world is overflowing with content, and its amount is only growing. However, this shouldn't scare you, as reputation management can become easy once you know the basics and have the right tools at your fingertips. And if you're trying to build a good reputation right from the start by providing perfect service, you won't need to invest in repairing it in the future.
It is worth remembering that in today's digitalized world, a guest can find out everything about your business in a minute. So don't let your reputation live its own life and your efforts will pay off with more bookings.
Learn more about the System Get free trial
Autorin: