Jul 16, 2021 7:17 AM
As a hotelier, you may have come across such an abbreviation as MICE. Standing for Meetings, Incentives, Conferences, and Exhibitions, it denotes one of the most profitable sectors in the hospitality industry. This niche of group tourism is mainly focused on the large-scale business events that take place in a particular venue.
According to Brand Essence Research, the MICE industry had an estimated worth of USD 882.84 Billion in 2018 and was expected to reach USD 1546.69 Billion by 2025. A golden mine both for hoteliers and event organizers! However, there is no denying the fact that the MICE industry was severely affected by the global pandemic.
These estimations may not be that accurate by now, but the event industry is still in demand. Realizing that they have to adapt quickly, event coordinators in Singapore decided to switch to the new format that includes a blend of in-person and virtual partakers. And organizers all over the world partially move their events online, relying heavily on technology.
This increased adaptation proves that MICE still has a big future. Eventually, the borders will reopen, and business travel will resume. To remain competitive in this field, hoteliers should adjust as well and switch to innovative technologies that are essential in our "new normal"
In this article, we are going to offer a deeper insight into the MICE industry and its nearest future. How to attract MICE travelers and gain more profit for your hotel? Is this sector still relevant during the pandemic? Let's look into these and other related questions in more detail.
What is MICE and why is it so important for hospitality?
MICE is an important part of business-related tourism. It reunites a large number of people that participate in planning – from sponsors and suppliers to travel agents. What makes this sector profitable is that MICE travelers usually spend large sums on local services, such as accommodation, conference centers, restaurants, etc.
In general, it includes 4 types of events:
● Meetings are gatherings of ten or more people in a common location. The main objective is participation in educational sessions, socializing, and networking.
They include any imaginable kind of business assemblies, from training seminars to shareholders' meetings. Sometimes they may last more than a month, so they require a hotel, a stay, and conference facilities.
● Incentives are given by the companies to the employees as a kind of professional reward. Unlike the other components of MICE, incentives may consist entirely of leisure and entertainment.
They can be a part of a company's corporate culture that allows colleagues to unwind together in a less formal setting. Resort retreats, sightseeing tours, and day trips are famous examples of incentives. Thus, the hospitality industry immensely benefits from this type of event.
● Conferences (conventions or congresses) are similar to meetings, however, they are organized for large corporate groups and reunite hundreds of people.
They are often focused on information exchange between representatives of one professional field and last several days. One of the examples may be annual gatherings of industry associations.
Congresses/conventions are on a larger scale than conferences. Congressional tourists usually require top-notch facilities even if the event takes place in a developing country. They often spend more than average tourists, providing a great return on investments.
● Exhibitions are public events, where companies present their products or services. The main objective here is
The majority of exhibitions take place annually at the same venue. This way, they drive revenue to a certain region even in the off-peak seasons.
As you can see, MICE events are a great way to gain high amounts of profit. They bring huge benefits to local economies and directly contribute to the development of the hotels.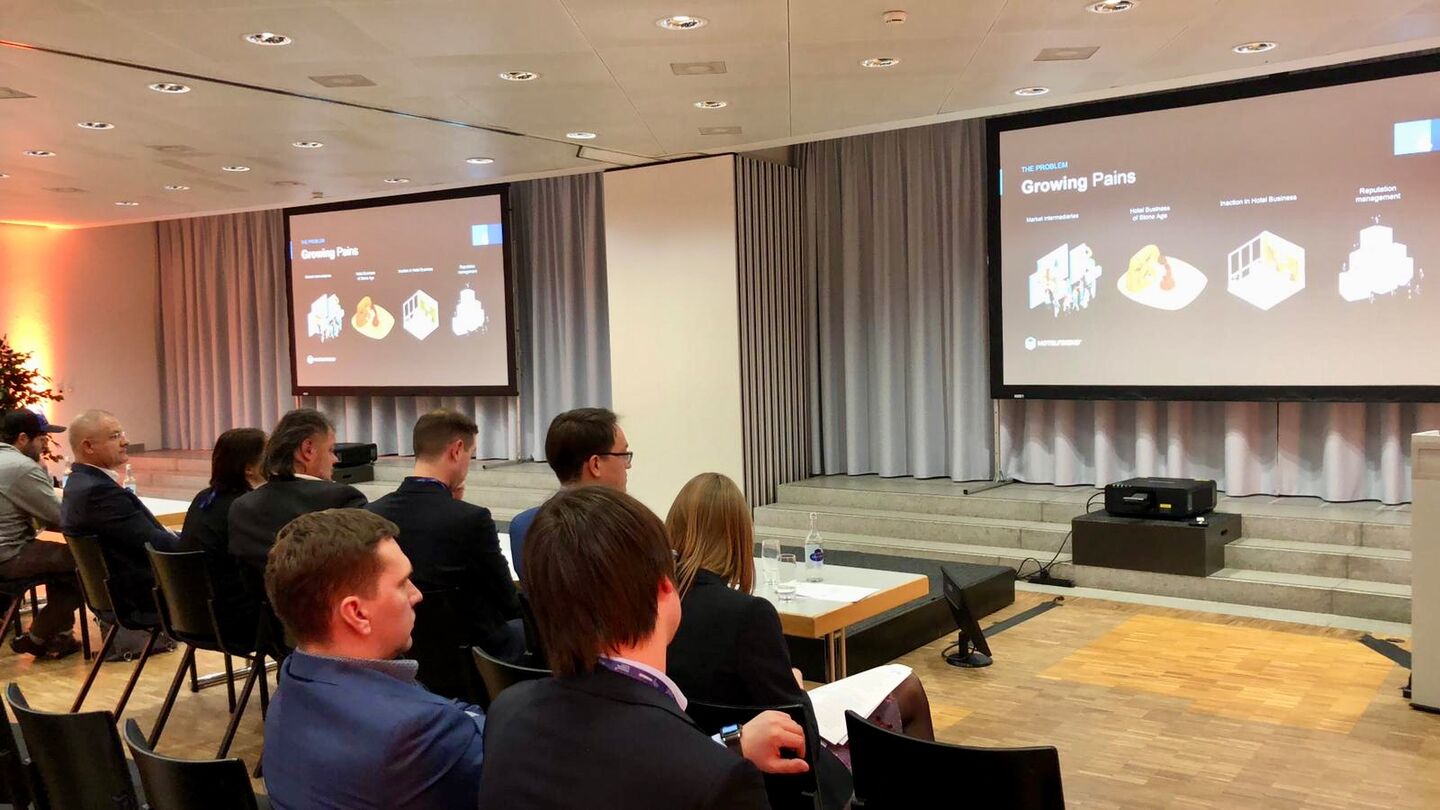 Among other reasons why this industry is so important for hospitality, we can name:
• Higher spending capacities of MICE travelers;
• An opportunity to attract upmarket travelers;
• The fact that business travel takes place throughout the year;
• Upselling opportunities;
• New ways to build a customer base and enhance brand loyalty;
• Higher yield thanks to the merge of business and leisure.
MICE requires a lot of planning and preparation – and local hotels participate in this as well. A hotel stay is one of the most important components that affect the overall customer experience.
Therefore, the organizers choose hotels that meet all the needs of their guests. Basically, these are luxury hotels or those in which there is an ideal combination of convenience, great infrastructure, and the use of the latest technology.
But will MICE survive the COVID-19 pandemic?
According to the World Tourism Organization, the number of international tourist arrivals dropped to 72% in January-October 2020. However, forecasts for the near future are a lot more positive, as UNWTO predicts a rebound by the second half of 2021. But the return to 2019's highs could take from 2,5 to 4 years.
Moving most MICE events online certainly supports the industry, but is a bit concerning. If restrictions continue to be imposed on the MICE sector, attendees and event organizers may start to become accustomed to this format. Plus, it is less costly, and in recovery from a pandemic crisis, many companies would choose to save money on business travel.
However, this applies more to meetings and conferences. As for exhibitions and trade shows, these events are only effective offline. Since their essence consists not only in the exchange of information but also in the personal assessment of the products.
But how soon will it be possible to attend such events again?
In fact, they are slowly returning. The Hong Kong International Dental Expo and Symposium (HKIDEAS), which took place on January 22-24, is an example of successfully organized trade shows in times of COVID-19. The average number of visitors to this exhibition was 3,000 visitors per day, which is a fairly serious number in the current situation.
Strict adherence to social distance measures, combined with a hybrid format of workshops and video conferencing, allowed visitors to feel safe at the Expo. And the fact of the successful holding of such an exhibition with positive forecasts for the resumption of international flights gives hope for a soon return of these large-scale events.
How to make your hotel MICE-friendly with technology?
If you want to attract MICE guests, your property will need a certain upgrade. With the help of modern technology, you can easily tailor your services to the needs of business travelers and increase profits. Here are some tips on how to do it:
1. Identify the strengths of your destination and promote it:
If you want to attract this category of tourists, first of all, you need to research the perks of your location. After you find out what MICE events are usually held near your hotel, it's time to act!
Get involved in the active promotion of your hotel and region with Destination Management. Show all the benefits of your property and promote lucrative premium packages designed specifically for MICE travelers. Be sure to include spa services or unlimited pool access, as, after a busy day, your guests will definitely want to unwind.
2. Define the requirements of your prospects
Since MICE travelers differ a lot from leisure tourists, they also have different requirements. Remember that your clients will not only be the business travelers themselves but the companies behind them.
MICE guests come to your destination for a specific purpose, so your hotel should provide everything they need for effective cooperation. This includes conference rooms and halls, a reliable Internet connection, necessary equipment for showing presentations, etc. In addition, a varied menu and coffee break options must be provided. Plus, you can offer your guests Digital Menu that can help unlock even more opportunities to increase profit.
3. Enable fully mobile customer experience
Business travelers are the people who value convenience and speed. And their smartphones allow them to keep working and stay connected. Mobile convenience within the Concierge app is the ultimate way to enhance customer experience.
The app allows guests to check-in in 5 minutes, order services online, and communicate with the hotel staff through one convenient application. All of that will help your hotel achieve the premium level required for this type of customer.
4. Make your team run like clockwork
Another prerequisite for successfully attracting business clients to your hotel is the impeccable work of your hotel team. To provide guests with the top-notch experience they expect, you need to organize your staff team down to the smallest detail.
Task management software will enable you to succeed with this task. It will help you to plan what needs to be done, distribute tasks among your colleagues from every department and monitor their productivity.
5. Use QR codes for quick payments and fast orders
QR codes are widely used at trade shows and events. This is a convenient way to provide guests with additional information and reduce paper consumption. In addition, they allow attendees to quickly open a registration form or pay for an item.
Using these at your hotel, you will help your guests quickly learn about the services you provide. Plus, they'll be able to pay for them quickly, without any unnecessary hassle.
Conclusion
All in all, the MICE industry is one of the most profitable sectors for hotel development. Despite temporary difficulties, once the pandemic is over, demand for it will rise again. Corporations will try to promote their products globally and the number of business travelers will increase. So don't waste a moment and get ready for it by enhancing your hotel services with technological solutions.
Get Free Trial
Author: