Nov 18, 2022 4:29 PM
MICE is probably something you've seen many times. It is a crucial segment in the hospitality industry and can generate most of a hotel's revenue. If you're interested in learning more about MICE, read on to find out the different types of technology used, jobs and career options, and more.
What is MICE, and why is it essential for the hospitality industry?
First, let's clarify the meaning of this term. The acronym MICE stands for meetings, incentives, conferences, and exhibitions. These activities comprise a large part of global business travel, as nearly every industry has regular events. The purpose of these events is always to bring professionals together, foster connections, promote new ideas, and encourage growth. MICE events have traditionally been primarily business-oriented. However, organizers have begun adding leisure elements to larger events to engage attendees and create a more memorable experience.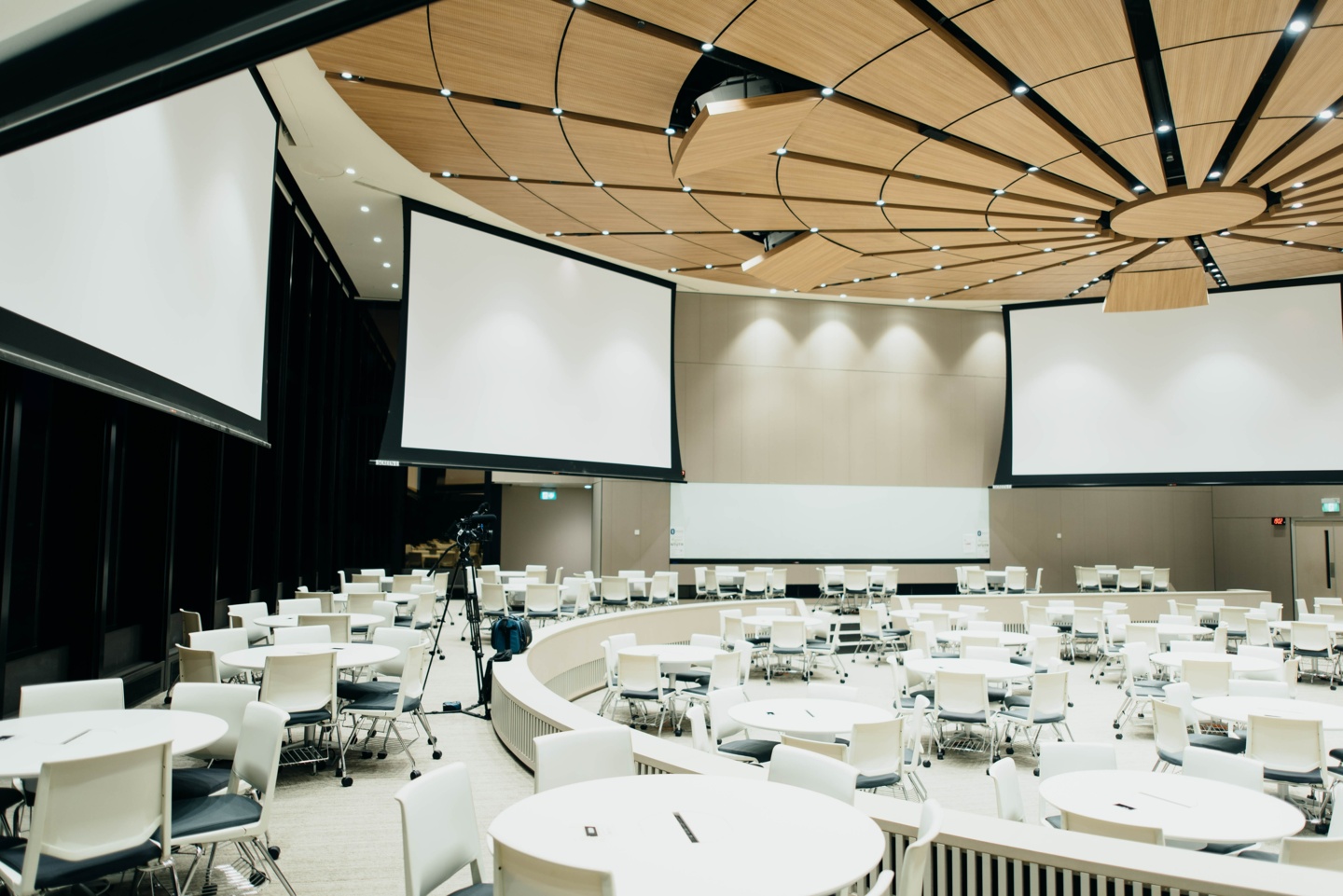 This kind of travel activity is a significant source of income for many hotels and the whole travel economy. MICE stands for a critical segment in the hospitality industry that, depending on a hotel's set-up, can generate over 50% of a property's revenue.
Exhibitors and attendees coming to town for events often need places to stay, and hotels near convention centers are typically able to capitalize on this. Exhibitors and attendees often fill up meeting facilities or hotel rooms near convention centers. A study conducted in Hong Kong found that, on average, MICE guests spend 17.5% more than leisure guests. This is partial because significant events in an area can lead to increased demand and higher room rates.
Hotels hosting on-site meetings or conferences may offer discounted rates to organizers. However, they can compensate for this with revenue from meeting and food & beverage packages. MICE can be a dependable source of recurring revenue because many conferences and trade shows occur regularly. As a result, hotels often plan their annual budgets around these events.
Things you should know about MICE
European spending on MICE is on the rise
MICE spending decreased during the economic crisis, but it is increasing again now that times are changing. More and more countries are investing in MICE and promoting their destinations as event venues. According to American Express, MICE spending in Europe is increasing the most, followed by Central and South America. North America has the highest growth rates.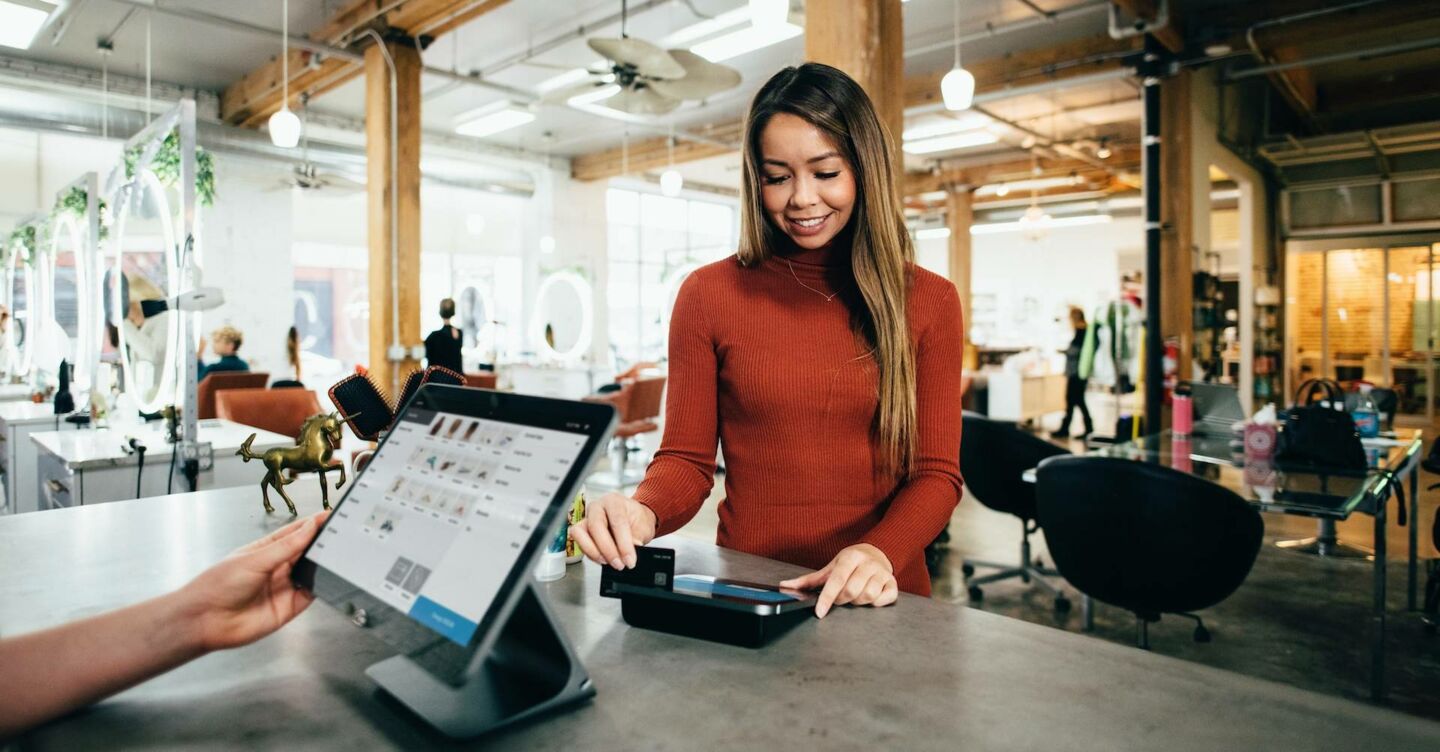 MICE travelers typically spend more money than leisure travelers
MICE travelers spend more money because their companies cover most of their expenses, while leisure travelers have to pay their way. Even if the company only pays for transportation and lodging, MICE travelers still have more money to spend because they don't have to use their budget on the most expensive parts of the trip.
Over 50% of business trips made are for MICE purposes
According to the UNWTO and IPK International, MICE tourism made up 54% of business travel. Changes in traditional business tourism, encouraged by technological developments that allow for video conference meetings, contrast with the ever-increasing demand for MICE tourism.
How the hospitality industry rebound after the COVID-19 pandemic
The hotel and MICE industries have been through a tough time, but things are starting to look up again. Most countries have lifted travel restrictions, so leisure and corporate travel are beginning to pick up again. This is excellent news for hoteliers and event management professionals.
Now we can see that corporations are increasingly opting for large in-person gatherings instead of virtual events, as people have come to appreciate the value of trips and live events. Organizers are investing more money into these events than before, as there is a renewed focus on ensuring high quality.
When will there be a total Return of MICE?
Travel demand has increased, leading to higher rates. Although it's still not back to where it was before, things are looking much better for the future. If this trend continues, 2023 will be an excellent year for travel, especially for in-person events.
How to attract MICE tourism clients to your hotel
1. Define and promote your benefits
To design a marketing strategy that will effectively attract MICE tourism clients, you should start by defining what benefits your hotel offers and understanding what value they have to potential clients. Consider what facilities you have that would be appealing to MICE travelers and what needs they have that you could best satisfy. Your hotel's location or unique features, such as a large ballroom, could be appealing to potential clients planning events. By the way, many hotels make their ballroom double as a plenary session hall.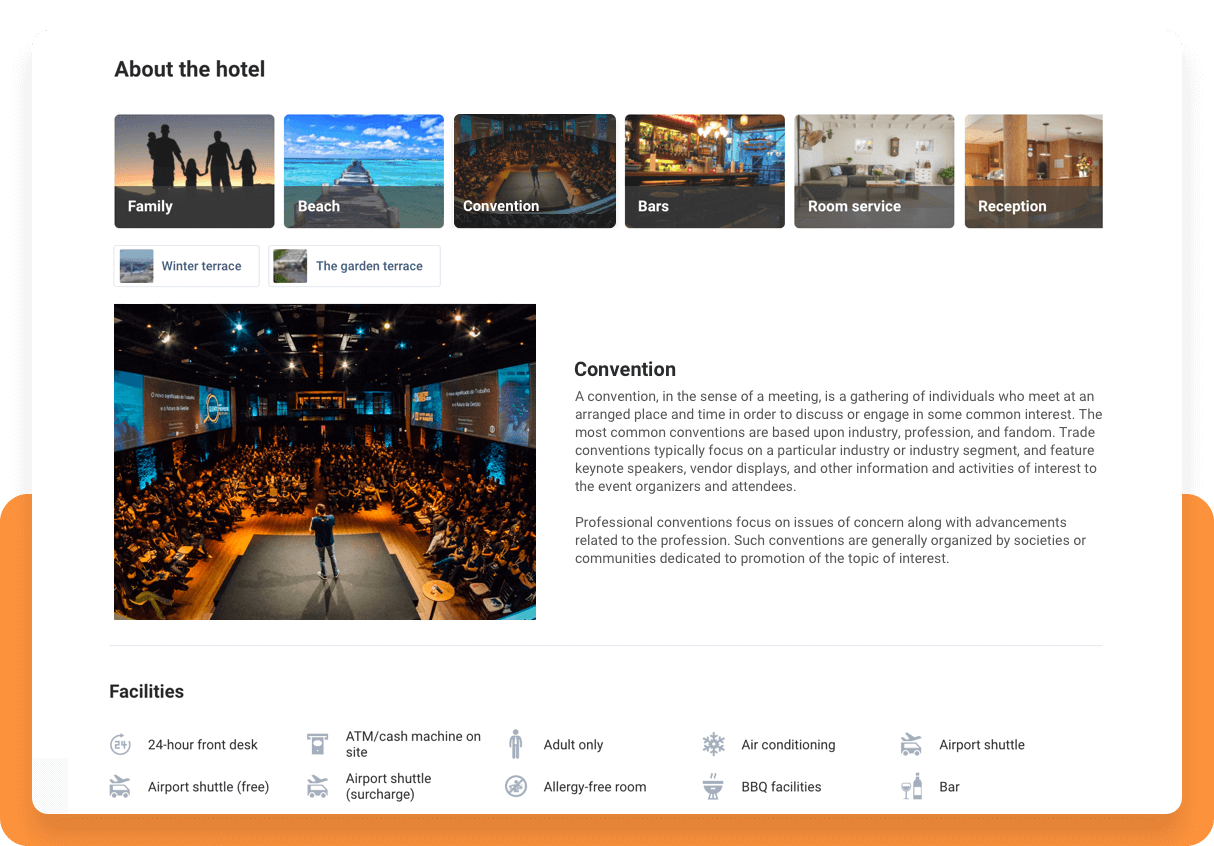 What else? Your next step is to create a landing page that clearly outlines what you have to offer your target market. Some hotels go so far as to create separate websites devoted to their MICE services because the hotel's positioning (for leisure travel vs. MICE tourism, for example) can be quite different. By changing the structure and presentation of your website content, you can make your MICE landing page more appealing to potential visitors.
Does it sound like a headache? Yes, it is. However, we have a solution for you. If you want to build revenue-driven and visually appealing mobile-optimized websites with a great user experience that will connect you with your potential guests, contact the experts from HotelFriend for high-quality web development services.
2. Determine customer needs
MICE clients consider the quality of service when choosing an event venue. They want to be confident that their event will be well-organized and that the hotel will take care of their needs.
● Flexibility. An essential factor for MICE clients is flexibility. Since the outbreak of the COVID-19 pandemic, travelers have become much more cautious. This has led to a strong preference for flexible bookings that come with the option for refunds. The hotels that provided ultra-flexible change and refund policies made the best decision for this challenging time, giving them a significant advantage over the competitors who skipped this. Flexible reservations are an excellent way to calm clients in this volatile world with COVID-19-related uncertainties.
Put your guests' needs first by using Online Booking Software by HotelFriend! This software provides a platform that centralizes everything your guests need. Your guests can check available rooms in a special calendar, book accommodation in just a few clicks, and order additional services or deals in advance via the website or app. Check out how it works here.
● Price. Of course, price is a significant consideration for MICE clients. They want to get the best value for their money and be sure that their event is within their budget.
● Location. The location of the venue is also vital to MICE clients. They want to be sure that the venue is easily accessible and conveniently located.
● Availability. MICE clients also want to be sure that the venue they choose is available on the dates they need. They want to maintain their dates and their event.
● Facilities. Customers need to be sure that the venue they choose has the facilities they need for their event. They want to be sure that their event will be comfortable. The safety of the participants and privacy guarantees are also important to them.
Use all the benefits of the mobile experience
Hoteliers now have an excellent opportunity to improve and optimize their services by implementing specialized software like the Concierge App by HotelFriend into their workflow. This app can help hoteliers solve many problems and provide their guests with better service.
This is a good deal for both hotel guests and hotel staff. The concierge service offered through the hotel's mobile app is more convenient for guests who are already familiar with mobile devices. It is also easier to avoid any language barriers this way. All of the primary services guests need are available through the app, such as checking into their room, ordering food, requesting room service, or booking other services.
Furthermore, the Concierge app by HotelFriend provides hotel staff with a digital record of guest requests and preferences, making it easy to upsell ancillary services, collect customer data, launch loyalty programs, offer marketing campaigns, and retain customers.
4. Enhanced staff collaboration
Technologies play an essential role in hoteliers' routines, but the well-coordinated work of the team will always have a huge impact. This helps to carry out the most complex and exciting projects qualitatively and efficiently to achieve significant success. The Task Management Software by HotelFriend makes it easy for hotel staff to collaborate across various properties and departments, giving them full control over their operations.
5. Use QR codes to better engage with customers
During the COVID-19 pandemic, QR codes became integral to the hospitality industry. They allow hotels & restaurants to meet healthcare regulations and enhance the whole customer experience. QR code is a contactless way to make a payment, view a menu, or create a reservation. It's more cost-effective and environmentally friendly than other methods. If you're looking for a great digital menu option, check out HotelFriend Order Management System. It offers many benefits, including being available for orders 24/7, contactless ordering, and time- and cost-saving.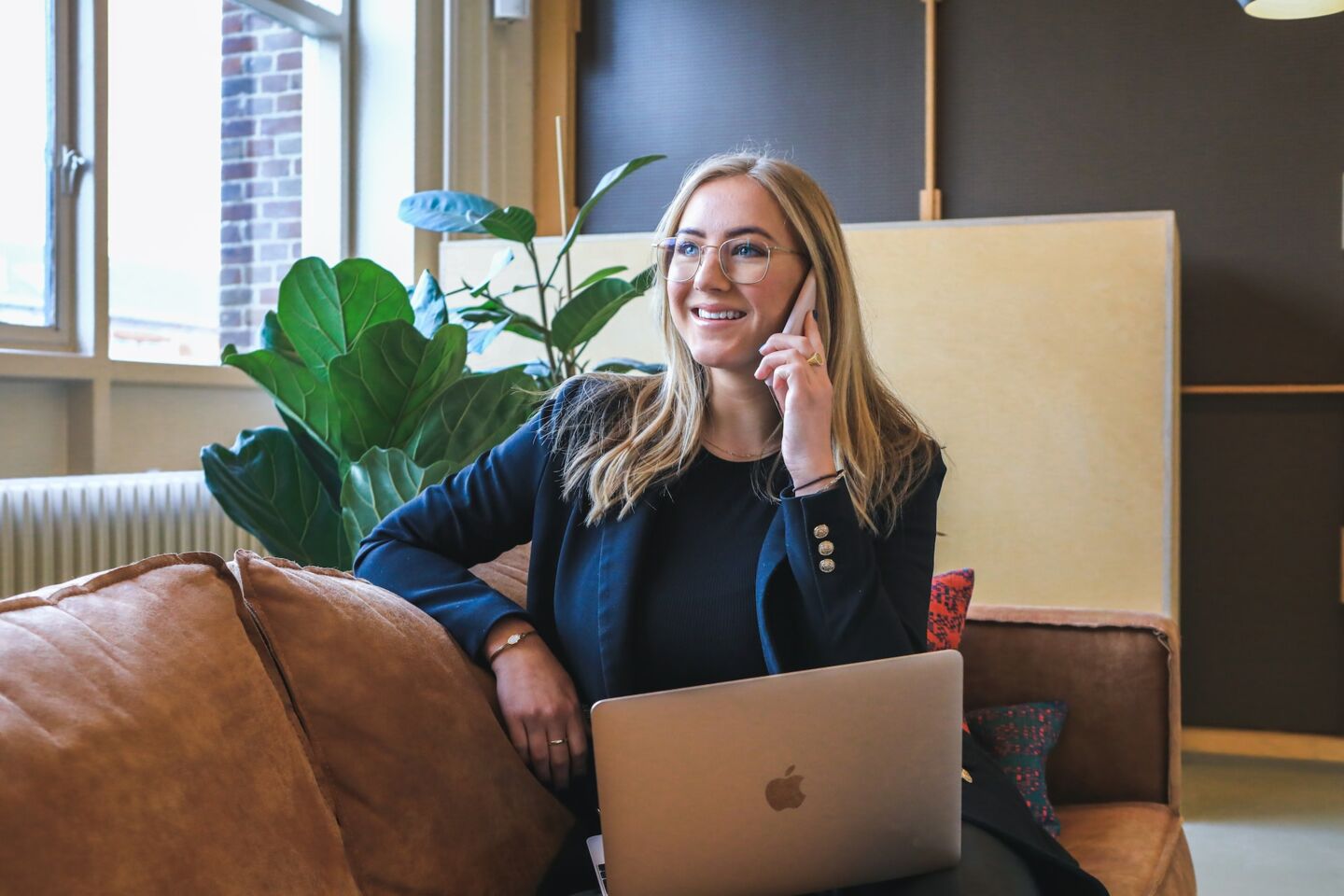 6. Maintain customer loyalty
When you're strategizing, it's essential to form long-term bonds since that's key in the MICE sector. MICE is a recurrent event, so if you're able to make a good impression, there's a chance you'll get return customers. Also, in the MICE industry, word-of-mouth is a powerful way of communication, and your satisfied customers would likely promote and suggest you to their professional peers. If you want to be successful in the MICE industry, make sure you're known as a rock-star MICE venue. Keep in mind that MICE clients are looking for unique experiences that provide good value for their money. For European MICE clients, value is more significant than price.
7. Check if there is a government support
In conclusion, the government can be a helpful ally for your hotel business if you are involved in MICE tourism. This type of tourism can positively impact the economy and promote tourism year-round. Hence, we recommend you check with regional and national policies regarding MICE tourism to see what assistance the government offers businesses in this industry.
Which European markets show the most promise for MICE events?
The Global Business Travel Association conducted research analyzing the MICE market's growth rate in 2017 in different European countries to identify which source markets are most promising. The study showed that Germany 🇩🇪, the UK 🇬🇧, France 🇫🇷, Spain 🇪🇸, and Italy 🇮🇹 make up 70% of the European business travel market. Of these countries, the UK and Germany have the most promising markets, growing by 12.4% and 8.4%, respectively.
Due to the convenience and visa policies, the most popular MICE destinations for European clients are closer to home in Europe. Germany, Spain, and the United Kingdom are the most sought-after destinations.
Conclusion
The MICE segment is a vital part of the hospitality industry and can generate a significant portion of a hotel's revenue. According to studies, MICE tourism makes up over 50% of business travel. Attracting MICE tourists can improve your establishment's bottom line and reputation. This is an excellent opportunity for hotels to expand their services and attract more business. We hope this article has given you some ideas on starting marketing to MICE travelers. Good luck!
Would you like to try Hotel Management Solutions?
Author: