Nov 2, 2020 8:50 AM
Green and eco-friendly hotels have been around for decades. However, they were a niche market but no more. Today, customers are interested in sustainability and prefer destinations that take initiatives to protect and preserve the environment. For 71% of people, climate change is as significant a threat as coronavirus in the long term.
Furthermore, launched in 2019, the European Green Deal turned into a new growth strategy becoming the cornerstone of Europe's pandemic recovery. For governments and businesses, it seems high time to reconsider an industrial and inclusive economy to achieve sustainability goals and fasten economic growth.
That said, the hospitality industry focused on two operational priorities, namely implementing a smart resilient hotel concept and increasing the digitalization of their processes, including management, sales, and marketing.
There are a number of options hotel businesses can implement in efforts to increase sustainability, including From Farm to Fork dining strategy, alternative energy sources like solar or wind power, energy-saving lighting, recycling, occupancy sensors in rooms that control lights, paperless hotel management, digital menus in restaurants and contactless check-ins, etc.
The benefits of green and smart resilient hotels are significant ranging from cost savings to risk management. Yet, without biodiversity, the green strategy won't be complete. Below, we'll cover the ways how to integrate green practices and biodiversity in hotel operations, as well as eco-friendly tech solutions.
Integrating biodiversity in hotel operations
Biodiversity is everywhere inside and outside the hotel: from the food in the restaurant and wood in furniture to plants and animals in the hotel's public areas, gardens, and parks. The hospitality industry depends strongly on healthy ecosystems because they are the very thing that draws guests to the destination and leads to the long-term financial success of the hotel business.
Besides, biodiversity is a key pillar of the Green Deal. According to the European Commission, the 2030 Biodiversity Strategy is Europe's growth strategy that will drive the recovery after coronavirus and bring economic benefits to help strengthen our resilience to future crises. The Strategy includes investing in local jobs and business opportunities like nature restoration, organic farming, and agriculture, green and blue infrastructure.
Now, hotels can contribute to biodiversity conservation at each stage of their life-cycle, which are as follows: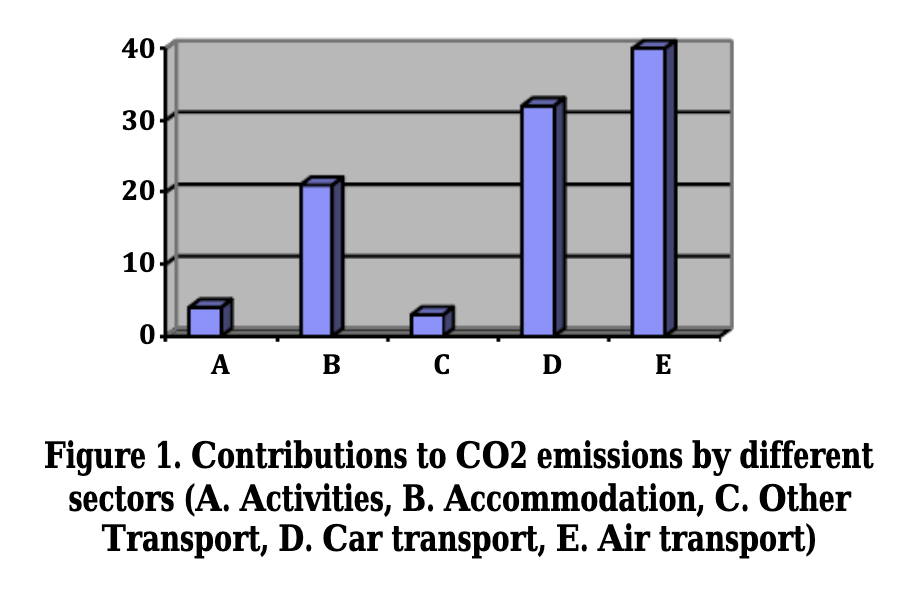 Source: researchgate.net
● Planning stage. The choices of the sitting and the design of the hotel should be responsible. It is always important to clearly identify the level of infrastructure accessibility and public services, as well as consider what materials builders use to construct the hotel, where they come from, and how construction is managed. For example, Marriott retrofitted existing hotels to meet LEED (Leadership in Energy and Environmental Design) standards.
● Construction stage: About 35-40% of the annual waste sum of industrialized countries includes construction-resulted wastes. Most buildings in Europe, North America, and Japan are made of timbers that come from tropical forests and they need expensive energy. While talking about the hospitality business, it is playing a significant role in the construction of buildings, having a negative impact on the integrity of landscapes and contributing to CO2 emissions on par with air and car transport.
Sustainability in design and construction is a strategic plan recommendation here. It is good to take into account the size and location of the area cleared for development, used construction methods, the sources and type of materials, construction waste, water and energy used to build the hotel, other types of damage, including surface soil erosion, disruption of natural water flows and drainage patterns, etc.
For instance, at The Ritz-Carlton, Charlotte, more than 80% of the hotel's construction waste was recycled, diverting 3,900 tons of debris from area landfills.
Kapawi, an ecotourism/eco-lodge project in a rainforest locality of the Amazonian region of Ecuador, is another good example of a design with minimum cultural and environmental impacts. The building was constructed only by members of the Achuar community. Within the framework, they used a few foreign elements combined with the original Achuar design, such as individual rooms within each house, electrical systems powered by solar energy, and bathrooms with sanitary installations that required non-traditional materials such as wires, cement, metallic mosquito netting, furniture, modern waste management, organic black water treatment. The huts were built on stilts, so there was less damage to the surrounding vegetation.
● Operational stage. Hotels use large amounts of energy, water, food, and other resources. The advice here is to use energy and water more efficiently, buy organic and sustainably produced food, reduce and dispose of waste appropriately, make sustainable purchasing decisions, and manage gardens with natural-style plans. For example, Starwood Hotels and Resorts Worldwide, Inc. developed an environmental sustainability policy aimed at conserving natural resources, minimizing waste and pollution, enhancing indoor environmental quality, establishing and reporting on key environmental performance indicators, and educating associates, guests, and communities on environmental issues.
● Closure stage. There is a need to review the options for the disposal of materials. The solution here is to reuse and recycle them, and avoid toxic materials, supporting the practice of ecological restoration for older buildings. For instance, the Ritz-Carlton Hotel Company implemented eco-friendly practices to minimize the environmental imprint of the hotel chain, such as cleaning beaches and roadsides, restoring native plants, protecting endangered species, etc. The company utilized products created with recycled leather. Also, the chain used FSC (Forest Stewardship Council)-certified Sapele logs (sustainable wood) in multiple places throughout the property.
Responsible hotel sitting, design, and construction combined with the effective management of energy and water consumption, recycling of waste can be challenging for hoteliers but these practices also bring with them significant opportunities. In this respect, the use of technology can help improve sustainability and provide guests with the opportunity to experience and enjoy the environment.
Implementing environmentally-friendly technologies and innovations
Hoteliers worldwide feel their responsibility to provide guests with sustainable experiences through digital technology. There are a number of economic benefits that come from eco-friendly facilities and innovations. Based on the European Commission case study, environmentally-friendly technologies and energy efficiency will be key in achieving the strategy's sustainable growth objectives. They can help improve existing products, processes, and business models, and thus create regional competitive advantages in advanced manufacturing.
To achieve the above sustainability goals, as well as minimize the effects of the coronavirus crisis, Europe is going to increase and simplify access to finance for SMEs. And we can already see this implemented in Germany. The Digital Now state grant allows hoteliers to get financing of up to 50K euros for 4 years with HotelFriend.
Are you a hotelier from Germany looking to get funding for your business?
You can get financing of up to 50K euros for 4 years with HotelFriend help.
Learn more
Thanks to the use of efficient eco-friendly technology during the operations, hoteliers can do lots of things that will help both reduce the amounts of waste and improve management. These technologies can be implemented in hotel rooms, restaurants, and public areas:
● Mobile technologies. Starting from check-in/out, food and service orders to payments, guests can use their smartphones to do all the above actions, and more. As an attractive alternative to cash reimbursement, hoteliers can create digital travel vouchers and deals.
● Water-related technologies. Greywater reuse systems, water-saving products like low-flow showerheads and taps, low flush toilets and vacuum toilets, waterless urinals, alternative sewage treatment systems, solar energy, wind energy, hydroelectric and geothermal energy.
● Heating and Cooling Equipment. Renewable energy systems, solar-powered fans, cooling systems and refrigerators, solar space heaters, heat recovery systems, building management systems, combined heat and power systems.
● Waste management techniques. Paper and plastic compactors, composting vessels, and composting toilets. In addition, there is no need to use paper documents and bills. Instead, hoteliers can automate all routine accounting and paperwork with Billing, Invoicing Software. Restaurateurs can offer their customers digital menus, instead of traditional printed ones.
● Energy-efficient lighting. Low energy lighting lamps, control systems like photoelectric cells, solar power exterior lighting.
These are only a few of the alternative options that can improve the sustainability of a hotel. We are certain that their popularity will continue to grow and flourish.
Conclusion
There is hardly a hotelier that doesn't realize the necessity of applying cutting-edge innovations and sustainability approaches. In the new normal, they are both a trend and a chance to recover.
By reducing our adverse impacts on the natural world and biodiversity due to taking the actions above, we will be able to achieve significant results and have a unique power to change the world.
Would you like to try Hotel Management Solutions?
Get Free Trial
Author: