Providing completely
digital experience
Hotel Guest Service Mobile App
A mobile application for hotels and hotel chains of any size to get a big boost in service sales and client satisfaction. Guests make orders, choose the exact time and pick up point, and pay directly from their smartphones before arrival or when a guest in-house. Monetize convenience - be digital, be modern, be better than other hotels.
Why is it necessary
As everybody knows, reputation is a very delicate thing. If it is spoiled once due to inadequate service, it can never be restored. So, a single missed or delayed order can cause a lot of chaos and dissatisfaction of guests even in a small hotel. Using the HotelFriend management system, you can provide top-notch service and make your hotel's working process more organized and transparent.
In our app, guests can view not only accommodation but also services offered by the hotel. They are divided into categories, such as "Beverages" or "Food". Clients add services to the cart, set time and date when they want to get their order and can also write a comment if there are some specific requests. For example, in case of an allergy, the guest can let the staff know about it when ordering dinner.
If the order status is changed to "confirmed" or "completed", the client also gets notifications from the hotel without any calls from the manager. With our system, there will be no missed orders. Every reservation goes directly to the appropriate department and is managed online in Front Desk (you can change status, set date and time, etc.). Incomes will be transparent, and the hotelier can track and predict additional revenue flow.
Create and manage orders right in the system
set time and date
chat with guests
Hotel Guest App
Another benefit of Mobile Guest Application is that it gives a possibility to increase sales without staff engagement. Guests only need a few clicks to have dinner in their room. This option is more comfortable than calling and asking. But if necessary, the guest can start a direct chat with the personnel and discuss details of the order.
On request of the client, the hotelier can also change the number of ordered services, time and date of delivery and set a custom price. It means that if there are some problems with the hotel stay of the guest, it is possible to avoid conflict by indicating a lower price than in the app.
Join the digital revolution - use HotelFriend products
It's time to move up to a completely new level of hospitality.
Get Free Trial
Benefits
Flexibility
Personalize orders according to the guest's needs.
Handy planning
Predict your additional revenue.
Well-organized workflow
Manage orders online.
Price
Hotel Guest App
Select the package meeting your exact needs to start 14-day free trial
Concierge App
Hotel Software
CRS Features
Marketing Kit
The Mobile App lets your guests' book services via smartphone, indicate time, date, and specific requests. Create, manage, and delete orders online - HotelFriend.
100,00 / monthly
after free trial
yearly payment discount 20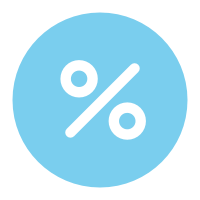 HotelFriend Features
Hotel Management
Front-Desk
Department Management
Employee Management
Room Management
Hotel Dashboard
Housekeeping
Maintenance Management
Mobile Hotel Live Chat
Operations Outsourcing
Task Management
Finance & Payment
Accounting and Document
Payment Management
Reporting System
Booking Balance
Digital Cash Book
Revenue Management
Room Rates
Service Management
Guest Relations
Guest Management
Booking Request, Offer
Self Check-In
Guest Communications
Communication Automation
Digital Marketing
Hotel Website Development
Destination Management
Deal, Package Composer