Dec 12, 2022 4:00 PM
Have you ever thought: "How great it would be if my business could run on its own?". Well, achieving this to the full extent is impossible. However, apartment management has a lot of aspects that you can easily tackle with automation.
Many people think that this option is available to large companies only. But after COVID-19 entered the game, property automation became a new trend. Now anyone can benefit from it to optimize daily workflow and save money.
According to a
conducted by Samanage, workers spend an average of 520 hours a year on mundane tasks. This translates to one full day of work each week spent on routine work which could be automated. If we talk numbers, it's more than $13,200 a year per worker that businesses lose on such tasks!
In this article, we will tell you about the 10 best ways to automate your business and add value to your apartments. Let's get started!
What is apartment automation?
Apartment automation is what can make your work as fulfilling and simple as possible. In simple terms, this is a set of tools and processes designed to handle manual tasks. Technology, such as desktop programs or mobile applications, will do everything for you. Collecting rent, invoicing, updating your listings – all that will take you only a few minutes with automation.
In 2021, 40% percent of respondents worldwide reported that their employers have increased investment in automation software. There are many reasons for this apart from the pandemic. The main reason is, property management software saves time and improves efficiency while minimizing contact between the owner and guests during the stay.
All the important work is performed centrally through a single system. You can also integrate third-party products to customize your workflow. The integration options may include smart locks, lighting and climate control, and more. All this will certainly take your business to the next level.
Here are some of the core advantages of apartment automation systems:
● Avoid the need to hire more workers
● Optimize all the main processes such as accounting and reporting
● Give guests the ability to control their stay from their smartphone
● Increase your key performance indicators
Why do we need apartment automation?
First, it has a high return on investment, as it will help you save time and money on a regular basis. An optimized workflow will help you focus only on those tasks that require your special attention. In addition, automated apartments have dozens of other benefits:
✔️ Giving your guests more privacy
Whenever technology appears, new possibilities appear as well. One of these is the ability to use self-service options as a tool that gives tenants more privacy and freedom of planning. For example, an automated self-check-in available any time of the day gives your guests more flexibility and independence and increases customer satisfaction as a result.
✔️ Managing your business remotely
Modern property management technologies provide all the tools to manage apartments remotely. You can check in guests and accept payments from anywhere in the world! Make sure that your apartment has a good security system in place, and it will work for you just fine.
✔️ Improving operational efficiency
An apartment managed via a dedicated system runs like clockwork. Once you confirmed a booking, it will automatically appear on your Front Desk. Further, you only need to accept a payment, provide guests with a code for self-check-in and organize post-stay cleaning services in a few clicks.
✔️ Adding value with smart tech options
The ability to control the apartment via a voice assistant or watch your favorite Netflix series from the big screen can add extra value to your property. Any smart features will be especially appreciated by Millennials and Generation Z. This can instantly increase your average business yields and elevate your competitiveness on the market.
✔️ Reducing paperwork
Get one step closer to making your business environmentally friendly. Transfer all the paperwork to the digital space of a property management system. You will also save your spending on paper that you earlier used for check-in forms and reports.
✔️ Gaining more free time for what really matters
Automating routine tasks helps you devote time to meaningful work. Perhaps you have long wanted to expand your business but did not have enough time to implement your ideas. Fortunately, the solution here is simple, as automated processes save you time.
Are you ready to improve the way you manage and present your apartments with technology? It's time to go on with the best solutions to achieve this.
10 best solutions for smart apartment automation
If you want to make your apartments interactive and give your business an advantage over competitors, here is what you can start with:
1. Virtual front desk
Move your check-in counter into the virtual space. With the Virtual Front Desk, you will get a full picture of your apartment occupancy. It includes an overview of all your Front Desk operations, including the monthly occupancy calendar, rates, and cleaning status.
All this information will always be at your fingertips, accessible from any device. In addition, you will be able to extend bookings with drag-and-drop and monitor if the apartment is ready for the new check-in.
2. Automated listings
Property management solutions like HotelFriend allow you to sell apartments not only on Airbnb but also on Booking and other online platforms. You won't need to update prices and availability manually, as Channel Manager will do all this for you.
This way you can receive new bookings and manage your listings from one central hub. The absolute plus is that it helps you to increase the number of bookings while reducing the effects of low season.
3. Online rent collection
The ability to collect rent online adds extra speed and convenience. One of the great things about apartment management systems is that they allow your guests to easily pay rent online. If you provide any extra services, you can also receive payments online via PayPal, Stripe, or Google Pay. Guests can make payments from any device, including their own smartphone, which they use for everything.
4. Round-the-clock communication
Whether you do a long-term or short-term rental, it is extremely important to stay in touch with customers. That's how you can always know what happens in your property, and tenants can receive valuable information from you.
They may need to ask how to turn on the microwave or what are the directions to the local supermarket. Always be there for them with Live Chat. You can draft some of the common replies to resolve issues quickly and efficiently.
5. Housekeeping tasks management
If you decide to automate your apartment, you won't need to hire employees. Bookings, payments, and check-ins will be processed automatically, and all the system needs is your approval.
However, if you have more than a few apartments, you are likely to cooperate with housekeeping and maintenance specialists. With Task Management you will be able to assign tasks and monitor their completion in real-time. You will always be aware when the apartment is ready for new guests.
6. Your own website
Your own website plays a huge role in generating revenue. First of all, when you have one, you will get an attractive presentation of available services. But the cherry on top is that you can get direct bookings with 0% commissions! If you manage to make your website one of the main sources of incoming bookings, you will save significantly on third-party commissions.
7. Smart check-in & room access
To make your apartment a "smart" one, consider smart locks. It can be either a lock with a code or a lock that opens with a mobile application. The latter has long been in trend and is safe & great for remote apartment management. All in all, a dedicated mobile app can make your customers' stay a lot more enjoyable!
For example, in a HotelFriend app, guests can fill out a form in advance and send them directly to your system. No need for endless paper forms! This is how their stay, which will never be forgotten, will begin in a simple and pleasant way.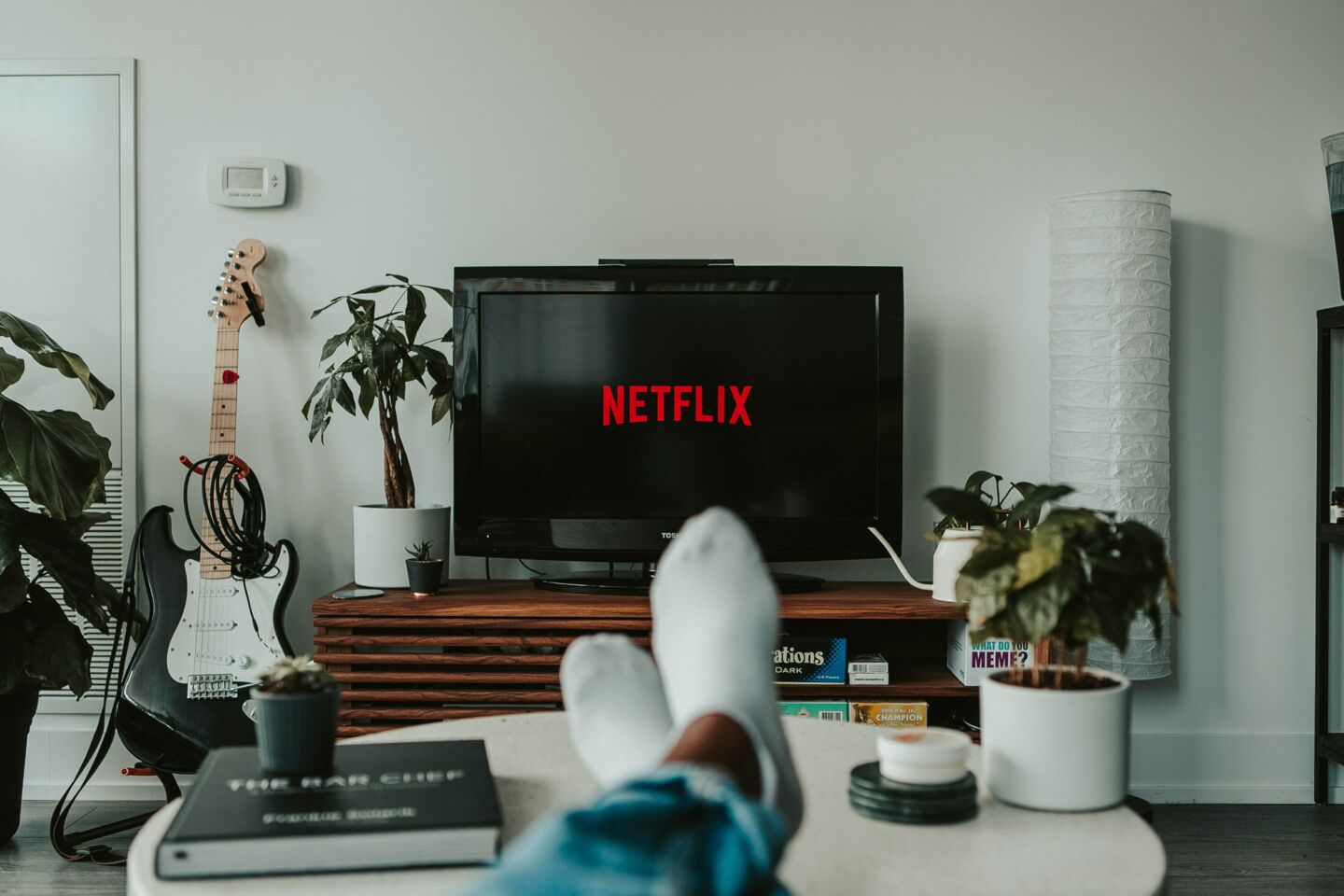 8. Streaming services
Today, a smart TV with access to the most popular streaming services is crucial for guest entertainment. Modern consumers are no longer interested in cable TV. Most likely, after long walks around the city, they would like to spend the evening as usual. That is, watching a movie or series on Netflix, Amazon Prime, or HBO. Be sure to consider this possibility, as, by 2027, the global number of SVOD subscriptions will reach 1.7 billion!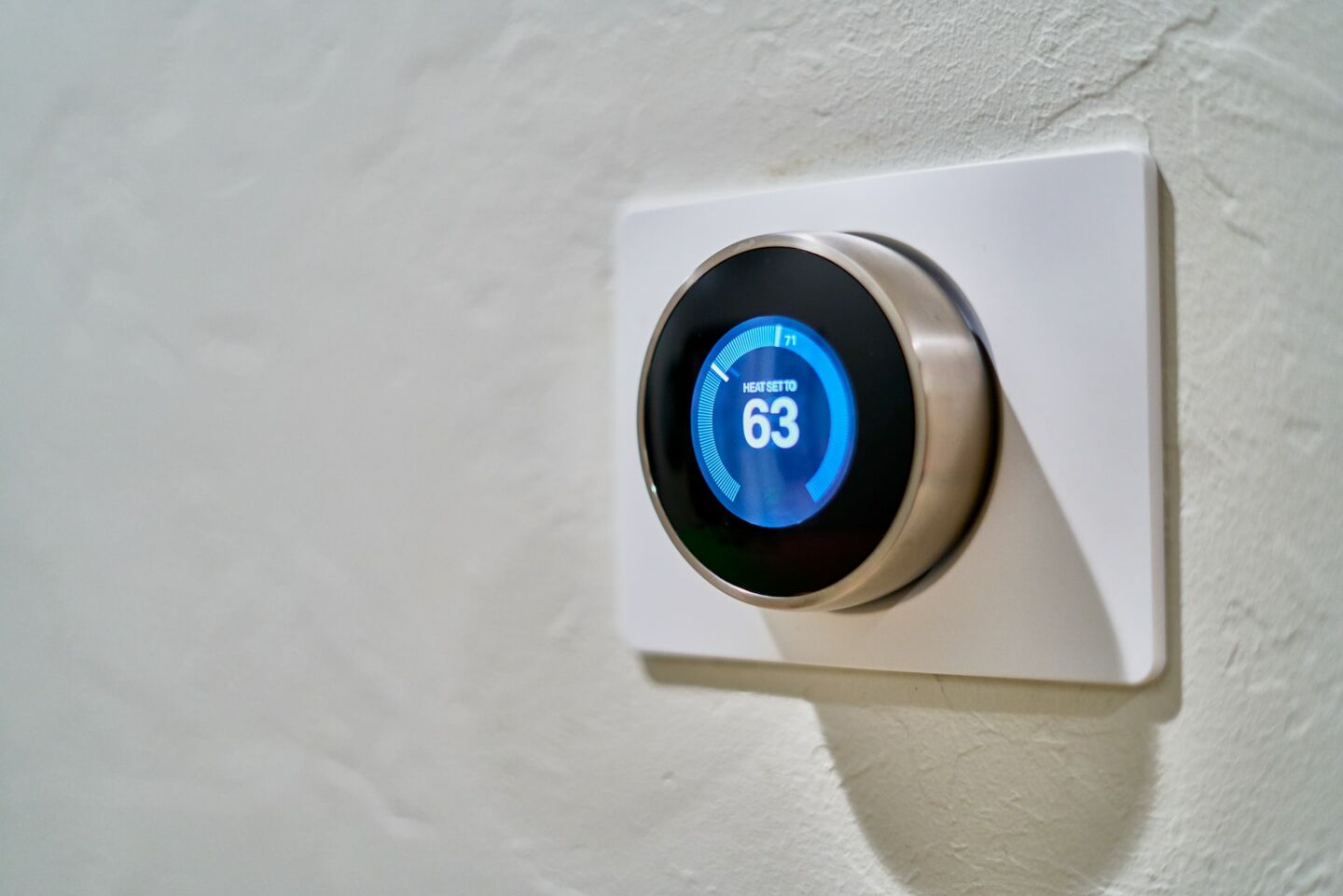 9. Climate control
While talking about in-apartment technologies, a smart thermostat is another great device. This solution will automatically monitor the temperature and humidity in the apartment.
That's how you can increase guest comfort while saving a lot on your energy bills.
10. Voice activation
Many consumers are already accustomed to voice-control gadgets. It can help to switch between tracks in the playlist or google anything on one's command. The main benefit of such a feature is that it creates a feeling of a "live" & interactive environment. It can give your customers control over smart lighting and TV, or even adjust a room temperature through speech. This is a great way to deliver a superior customer experience. Therefore, we advise you to take a closer look at the most popular voice-controlled smart hubs such as Amazon Echo, Google Home, and Apple HomePod.
Conclusion
When you're deciding on how to automate your apartment, it can be hard to make the right choice of technology. Luckily, Apartment Management Software by HotelFriend has almost everything you need to start running your business smarter today. Automate property management and free yourself from the burden of routine work.
HotelFriend is here to help you with this!
Free Consultation
Author: