Nov 23, 2020 1:36 PM
There is no denying the fact that the importance of e-commerce is continuously rising, forcing businesses to get more and more creative about their online distribution strategies. Well, these efforts seem to be successfully paying off! According to Statista, in 2019, around 1.92 billion consumers all around the world have made their purchases online. Altogether, they spent more than $3.5 trillion on goods and services offered on the internet. And this number is expected to grow in the future, as the share of digital sales in the global market is expected to increase from 14% to 22% in 2023.
The emergence of the COVID-19 pandemic made this tendency even more solid. With the national lockdowns and social distancing reinforcement, people all over the world had to alter their usual lifestyle. Digital shopping has become the safest way to make purchases, causing changes to customer behavior. Thus, hoteliers had to adapt and lean on Social Media Marketing, OTAs, and their own websites even more than before. In the countries where travel restrictions were lifted, domestic traveling was one of the first categories to rise, and online distribution combined with the proper marketing strategy played a huge role in that matter.
One of the most effective ways to boost conversion rate online is by creating special offers. Black Friday and Cyber Monday are on the horizon, and so are the new opportunities to attract customers! Black Friday 2020 falls on the 27th of November, and Cyber Monday on the 30th of November. For millions of hoteliers worldwide, this day is often the most fruitful in bookings in a whole year. Seize the moment and take action – our tips on Black Friday sales strategies will help you to be a success.
How does Black Friday work?
Black Friday goes hand in hand with the start of the pre-Christmas shopping weeks in the US and is celebrated on Friday that follows the Thanksgiving day. The Monday after this shopping holiday is called Cyber Monday, and its distinctive feature is the abundance of deals and offers only in online stores. This year, there will not be much difference between them since both will be held online. The tradition of November shopping holidays gained worldwide popularity, bringing revenue to businesses of any size.
The travel and hospitality sector was among the last ones who joined the Black Friday tradition. Nevertheless, in the last few years, it gained astonishingly huge profits. The customer's expectations of good bargains now extend to the travel industry as well, and they see this time as an opportunity to get the best offer for their future trip. The discounts from 30% to 60% or more entice travelers to give in to the temptation of buying a deal even if they did not intend to purchase it initially.
FOMO (fear of missing out) plays a vital role in this case. As Black Friday is the focus of numerous media, it is hard to resist the urge to go on a shopping spree. When it seems that everyone is winning a great bargain, people can't help thinking about getting one themselves. Social media evokes the old good desire to "keep up with the Joneses", so if they see friends boasting their purchases on Instagram, they are likely to succumb to the shopping frenzy. This feeling is the most intense at the end of the week, so no wonder that Black Friday happens just before the weekend.
Black Friday sales tactics for hotels
Whatever kind of hotel you have, Black Friday marketing tactics will always be somewhat similar. And this does not make them less effective! Here are 5 simple approaches that will help you to boost sales during this shopping holiday:
#1 Upsell services and promote special offers via mobile app
A little bit more statistics: in 2019, around 60% of website traffic was generated through mobile devices. These numbers grew exponentially over the years, so creating a pleasant booking experience for this category of visitors is a must. These numbers grew exponentially over the years, especially in countries that lack other digital infrastructure.
Mobile shopping becomes more and more popular, so providing a pleasant user experience for this category of visitors is a must. During Black Friday, push your upsell deals via Concierge App to catch up on mobile e-commerce sales and trigger your clients' impulse to buy.
Here is how smooth and efficient order processing runs in HotelFriend Concierge App!
#2 Brainstorm the added-value offers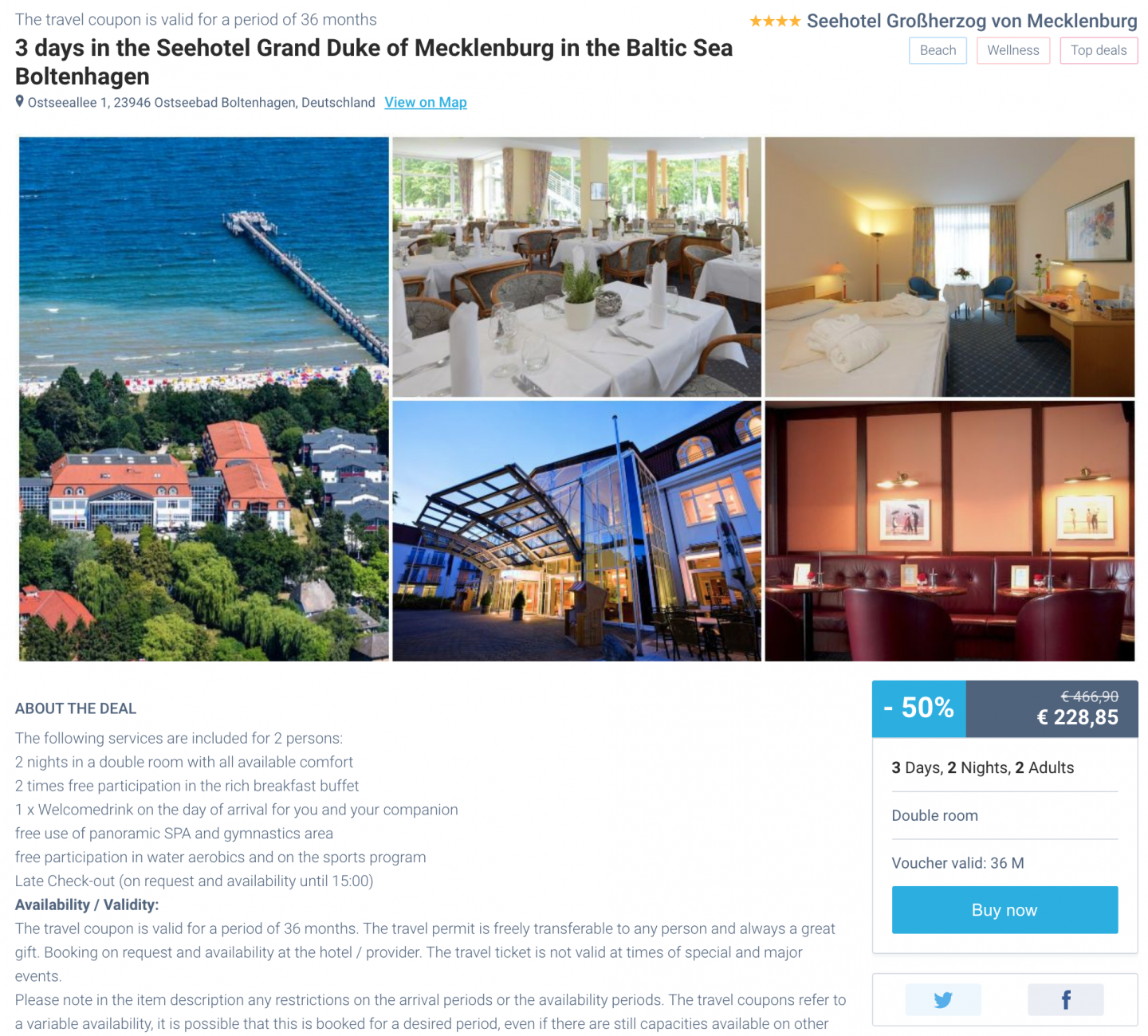 While setting rock-bottom prices remains the most popular strategy in retail, hoteliers have more space for creativity. Undoubtedly, setting discounts remains quite an effective way to attract potential customers. But your property will win more if you consider making added-value options. This will help you to create an impression of selling not just rooms and services, but unique experiences that your future guests will be looking forward to. All sorts of exclusive deals, seasonal packages, complimentary upgrades, and coupons will be relevant on Black Friday.
You may suppose that composing a special package or a deal takes a lot of time and effort, but it has never been easier with a Deal Manager. This time-saving tool enables you to generate vouchers only by adding services to accommodation and then setting a tempting price.
#3 Extend the duration of the discount period
Even though this drastic spike of bookings will make you believe in magic, one day is too little to gain a decent amount of revenue. Instead, we recommend extending the sales period for around two more weeks. There may be some people who will forget about Black Friday sales, but when they decide to go on a bargain hunt later, you will be here for them. This will help you to remain competitive in the run-up to the Christmas holidays.
Another thing that can give you an advantage is a proper email marketing strategy. To make it work, you need to create a base of emails, in which you will send notifications about special offers to those who are interested. Just make a pop-up window with entry fields, and encourage new visitors to subscribe. Create some sort of motivation, offering, for instance, a -5% discount coupon or a gift.
#4 Set a countdown clock and encourage staycation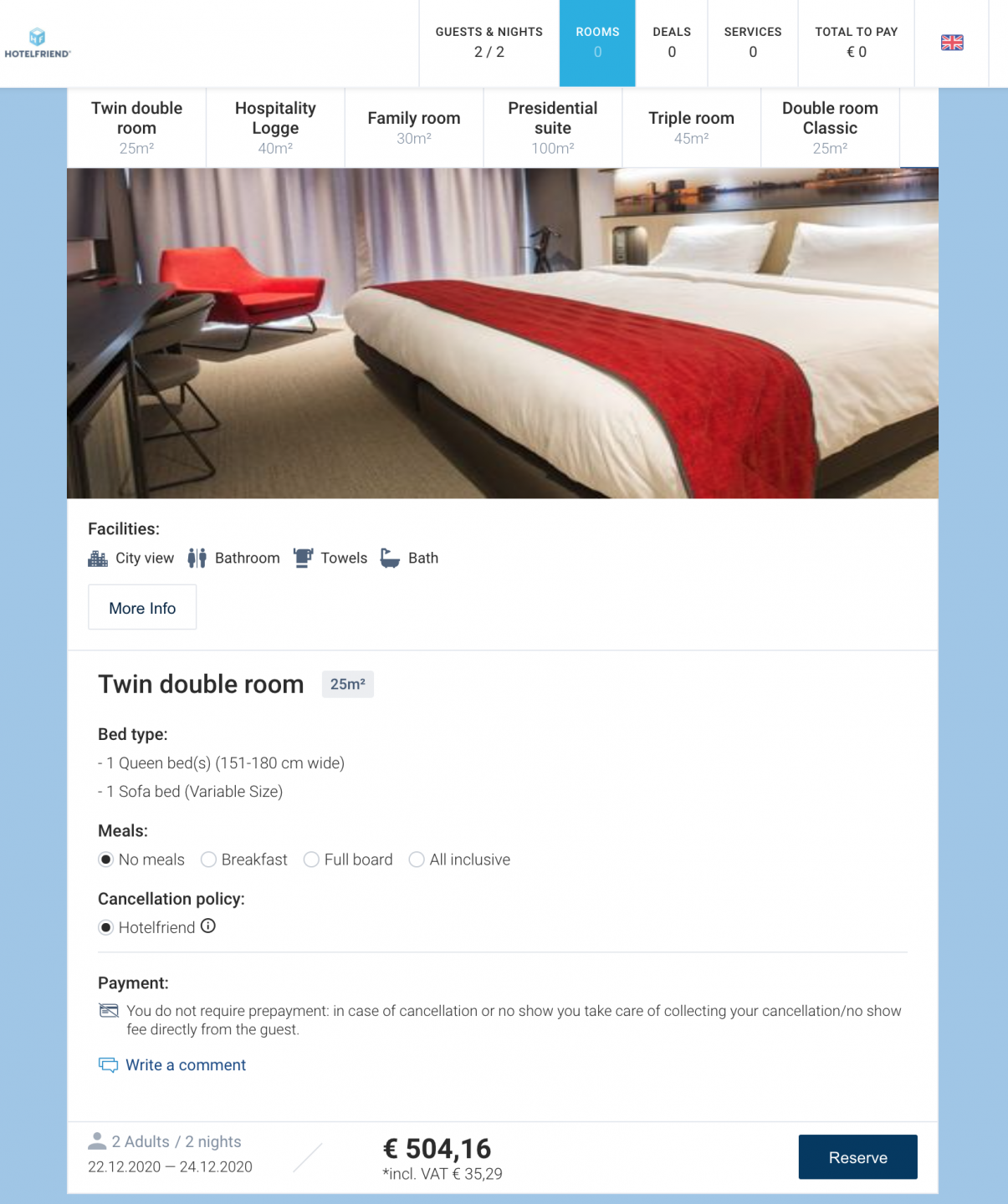 As an alternative to the previous strategy, you can create a sense of urgency by setting a reverse countdown on the Homepage of your website. Setting a time limit will give users less time for overthinking. Do not forget to personalize their experience, and target locals – they should be your priority for now. With Destination Management, you will certainly spark their interest in a staycation. All they need is to know more about the perks of your destination, and with this feature, you will be able to inspire them.
The mobile version of your website should be both beautiful and functional, and the main message should be laid out clearly on the page. Make sure that on Black Friday day it will be easy for your audience to find out about your special offers, and that the Booking Button is in their field of vision.
You can also learn from Booking.com and try some other tricks, such as pop-ups with the number of guests who have already checked the room under consideration.
Wondering how Booking Engine will look like on your website?
Try the new HotelFriend Booking Button now
Check it out
#5 Be proactive on social media
The choice of social media depends on your target audience. For instance, Instagram is popular with Millenials and Gen Z, while Facebook is more common among older generations. Instagram's new feature, Insta Shops, may be quite handy, as you can add here your special offers and promote them here as well. In its turn, Facebook suits more for sharing both text and visual content. Constantly remind your subscribers that you are planning something special for Black Friday, creating anticipation to fuel their interest.
Secure your success with an impeccable online reputation. Check out our guide with Reputation Management tips and learn more about how to influence the public perception of your brand.
Conclusion
Black Friday provides a huge range of opportunities to promote your hotel and increase traffic. Even during a pandemic, consumers tend to hunt for bargains for future travels. Offer them the best possible deals and use our strategies to incite their interest in your property.
And do not forget to think about your advertising campaign! For instance, using Google Ads will work in your favor as it will increase the visibility of your hotel. Plus, during Black Friday, users are comparing different deals, and a clear layout of your rating and reviews will give you a significant advantage.
And remember, the Black Friday frenzy is the best time for building relationships with your new customers. Keep up with the times, go digital, and create an impeccable customer journey during these shopping holidays for them with HotelFriend.
Would you like to try Hotel Management Solutions?
Get Free Trial
Autor: