Sep 26, 2022 3:23 PM
With new technologies popping here and there, the usual customer journey has gradually turned into a digital customer journey. Once this was a thing only for e-commerce. But after COVID-19, digital interactions have become the norm throughout the hospitality industry. This has permeated the psychology of today's travelers, who now expect hotels to provide instant, connected, and personalized digital experiences.

Thus, are you sure that the digital guest experience in your hotel does not require fixing? A broken customer journey occurs when companies fail to connect all digital touchpoints, which negatively impacts customer experience and conversions. In this article, we will talk about several ways to avoid or resolve this issue.
What is the digital customer journey?
A digital customer journey is a series of actions (or a "path") that your customer takes when interacting with your business online. It has pretty much similar stages as a classic customer journey. It starts at the awareness stage and continues even after the purchase is made.
The main parts of the digital customer journey include:
●

Awareness

– the phase when the customer realizes their need, e.g., after seeing an online advertisement.
●

Consideration

– the stage at which the customer is making a decision based on the information they found on the Internet (for example, guides, product videos, and customer reviews).
●

Purchase

– the customer knows what they need and is ready to make a purchase.
●

Experience

– after making a purchase, the buyer continues to interact with the brand and make additional purchases (for example, buying services while staying at your hotel).
●

Advocacy

– if they are satisfied with their purchase, they will advocate for your business on social media and review websites.
Indeed, after booking a room in a modern hotel, the guest is likely to keep interacting with the hotel digitally. The recent contactless trend has accelerated the adoption of self-service technology, mobile check-ins, and personalized services. However, while such a customer path adds value to your hotel, it may also come with some challenges.
The main problem that may arise is the fragmentation of the customer experience. An example would be a case in which your guests can easily book a room on your website, but this function does not work in the hotel app. So let's look into the ways to provide your customers with a seamless guest journey.
Getting the digital guest journey right!
Once guests realize that their experience is disconnected, they become frustrated. And if the guests are frustrated, there is a good chance that they will leave you for a competitor who is doing better. To avoid this, check out our list of recommendations for fixing an inefficient digital customer journey:
● Provide as many ways to check in as possible
You can only offer a traditional way to check in? Then it's time to look for alternatives! In the DACH region, digital registration has been allowed since 2020. Thus, hoteliers have had an opportunity to receive guest data without unnecessary bureaucracy for several years now.
If you are aware of that and have already implemented a digital customer registration form, consider adopting additional registration channels. This will help your guests choose the method that suits them best. Here are some options that deserve your attention:
✔️ Online Check-In via website
Invite guests to pre-fill out a form with their details on your hotel site. This method of check-in is already familiar to many guests, as it reminds them of the pre-check-in on a plane. Or, you also can send guests a link, for instance, to a Google form, in the booking confirmation email.
✔️ Mobile Check-In via Hotel App
The ability to manage bookings using a mobile phone gives customers maximum control over their stay. Numerous hotel giants such as Hilton and Marriott have already placed their apps in the heart of the hotel ecosystem, allowing guests to check in directly from their phones. This way, guests can check in as early as 2 days before arrival, and then get the key at the reception without lingering in the lobby.
✔️ Self Check-In kiosk at the reception
Another way to simplify check-in for your clients is to set up a self-check-in kiosk at the front desk. No need to invest in expensive equipment! You can use an ordinary tablet for this. All that your guests need to do is enter personal data on the device, take a photo of documents and submit the form. This is a win-win for both parties because this self-service option saves your hotel team time and frees guests from waiting in line.
● Save them a trip to the front desk
Another thing that creates gaps in the digital hotel guest journey is the need to go down to the front desk to resolve any issues. The situation when a guest can book a room online, but cannot contact the staff online as well sounds like a failure. Even the need to call the front desk agent is bothering modern guests.
But here's what can help you to address guest's needs while maintaining the continuity of their digital experience:
✔️ Live chat with staff
Many of your customers are Millennials or Generation Z representatives. What they all have in common is a love for technology and a desire to interact with other people as little as possible. And the most convenient way of communication for them is through a messenger.
You can let them communicate without boundaries with the help of live chat. The ability to contact the hotel staff with any query is available in our Concierge application. With this feature, your guests will be able to instantly get an answer to any question that interests them.
✔️ Remote services
Invite your guests to benefit from the advanced features of your website or hotel application. With the HotelFriend integrated Booking Engine, guests can add any hotel service to their shopping cart at the very time of booking and securely pay for everything online. In addition, they will be able to take a look at your hotel's special offers, which strengthens your upsell strategy.
All this and more will also be available in the Concierge App. With the help of the application, your guests can order any service, anytime. Whether they want to book an in-room breakfast for a specific date or pay for an evening massage right away, it will all be available to them one click away.
● Tune into flexibility on each touchpoint
A really important condition for a perfect digital journey is flexibility. Flexibility should be one of the core values of your hotel, which is always available to the guest. Here are some things that can help you and your guests to remain flexible & resilient: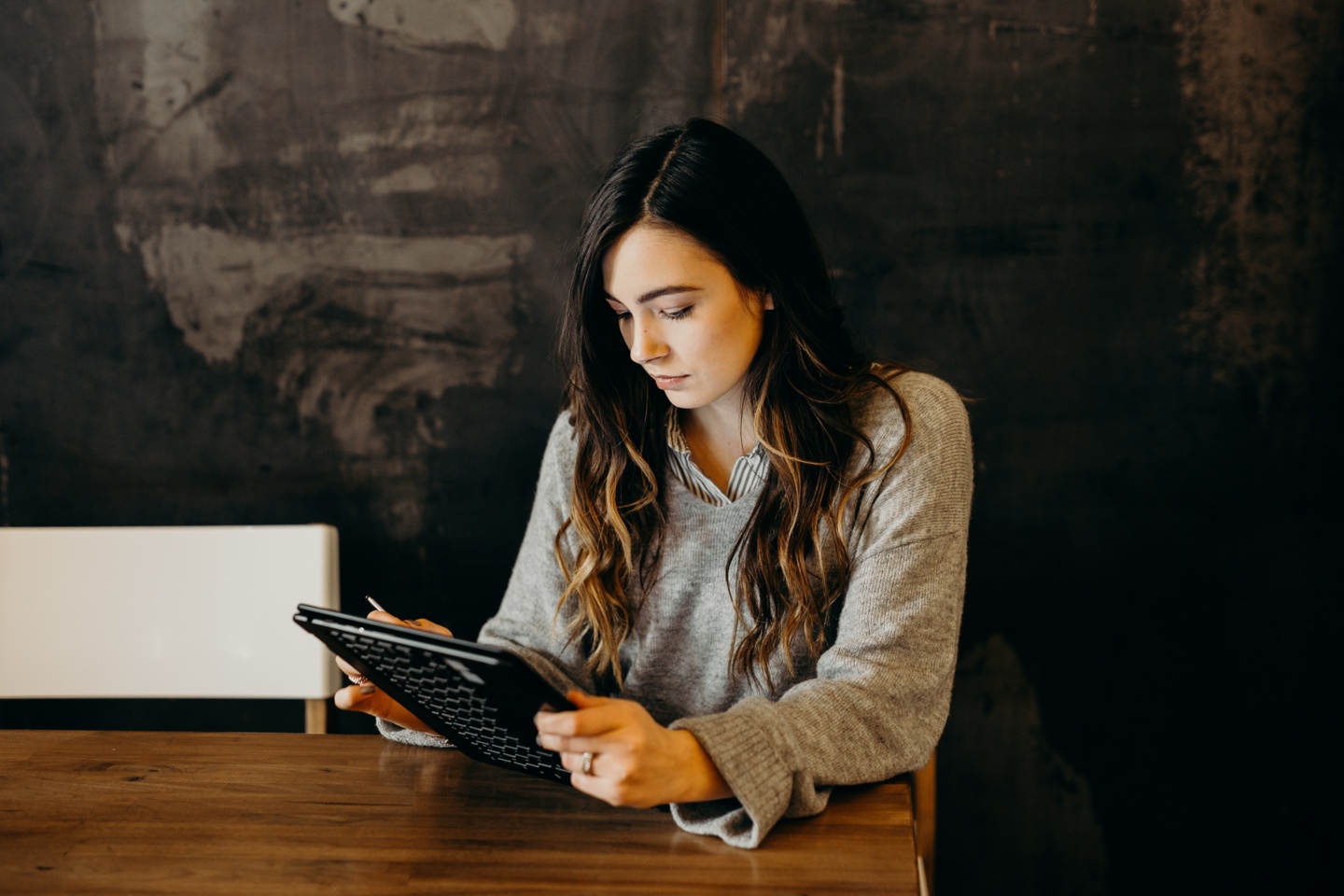 ✔️ Hotel App pre-installed on in-room devices
A hotel app solves a lot of guest problems and greatly improves their experience. If... The guest downloads it. For some reason, your customer may not be able to do this. In this case, their digital customer journey stops right after check-in.
To avoid this issue, we recommend placing tablets with a pre-downloaded App in the hotel rooms. This will relieve your guest's anxiety about the possible inconveniences and greatly increases the chances that your application will be used regularly.
✔️ Various ways to pay
Another essential thing for a connected digital customer journey is the availability of many different payment methods. Contactless transactions have long become the new norm in hospitality after the pandemic. Therefore, it will be extremely inconvenient if the hotel only allows one or two payment methods during checkout.
Here are some types of payments that can be easily implemented in hotels and now are a "must":
● Mobile wallet payments
● Payments via QR codes
● NFC payments
● In-app payments (Google Pay, Apple Pay)
● Online payments via Booking Engine
In addition, you can allow your guests to pay for their stay with gift cards and vouchers. Any of these payment methods will be quickly available in your hotel if you set up an efficient POS and PMS bundle Together with a white-label app for your hotel, HotelFriend can provide you with this basis for an ideal guest experience.
Conclusion
Connecting disparate guest actions by providing as many digital touchpoints as possible is only real with an end-to-end hotel solution. It will allow you to attract new customers and turn them into repeat guests thanks to the seamlessness of their digital hotel experience. With these best practices in mind, we hope you will reimagine the customer journey and achieve maximum business prosperity.
Author: