May 2, 2018 12:15 PM
HotelFriend CEO Denis Severyuk answered the most important questions about HotelFriend in the interview with Startup Valley.
HotelFriend is an international startup, which is revolutionizing the hotel industry in completely new ways. Our international team of 50 is spread in Berlin, Leipzig and Kiev and consists of programmers, SEO- and data science specialists, copywriters, project managers, developers, researchers and distributors. Together we have developed three innovative products, that work hand in hand and offer the most comfortable way of planning, booking and experiencing journey.
The vacation has never been so easy!
The long and boring check-in and check-out process as well as complicated service ordering - all this exactly has a huge potential for improvement. And so the idea of HotelFriend to create a Concierge App was born. With this tool the guest will be able to view information about the hotel and book offered services.
We are on the threshold of the technology era, where all people will use smartphones for every possible task.
Among other things, we have optimized the check-in and check-out processes, and so we created two more products: our online marketplace for the guest, were they can arrange the holiday ordering packages and services as they want, and the hotel management software, with which the hotelier can control and manage all service orders and administrative activities.
With this we have taken on the pioneering role, which is associated with a great deal of effort in the testing and development of functionalities. We have already passed many challenges and in the close cooperation with hotels and guests we developed a completely new solution .
HotelFriend considers the specific needs and preferences of the guests.
We offer perfect hotel-guest matching in a quality that that no one yet has to offer. The hotel knows exactly what a guest might need and knows their wishes. The guest also knows what to expect and so enjoys a vacation without unpleasant surprises.
Via the online marketplace and the app, the guest can view and book the travel packages of rooms and services and arrange their hotel stay individually.
The software, in turn, can be considered a unique product for hoteliers, enabling the digitization of all in-house processes and daily tasks, making life easier for hotel staff.
3 Success Tips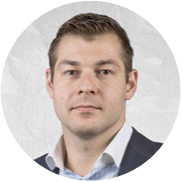 1. Focus on the market you want to enter.
2. Set specific goals and levels that you want to achieve and work towards that goal.
3. Build a team of people who share your vision.
Public relations: Ralph Eichelberger
Join us today