Dec 30, 2020 2:41 PM
This year has brought a lot of changes. Yet, there have also been happy moments in our lives, as well as many new opportunities. Everyone had to find new ways of operation.
Fortunately, we were the ones who managed to adapt to the new circumstances and use the time as efficiently as possible.
Let's end this year by remembering those special moments at home and lean into the uniqueness of this year more so than the negative. Below, we will look back at 2020 in numbers.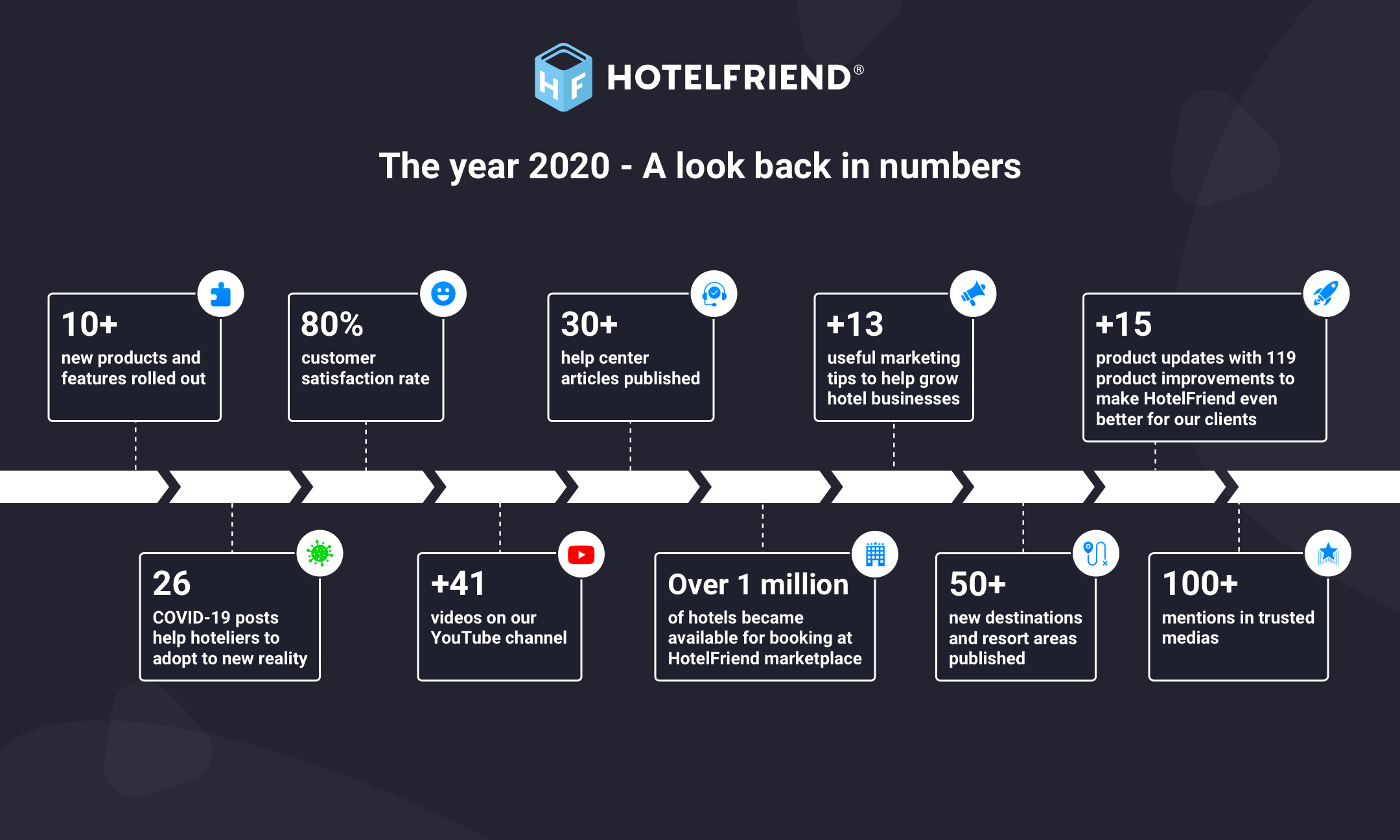 New products, new services, new offers, new features…
We have had a refresh this year and want to share some of the positive milestones in HotelFriend life below.
January
2020 started for us with an honorable Gold Sponsor award from the professional swim team SSG Leipzig. HotelFriend was proud to have supported the young athletes. Our hearts were filled with joy and gladness.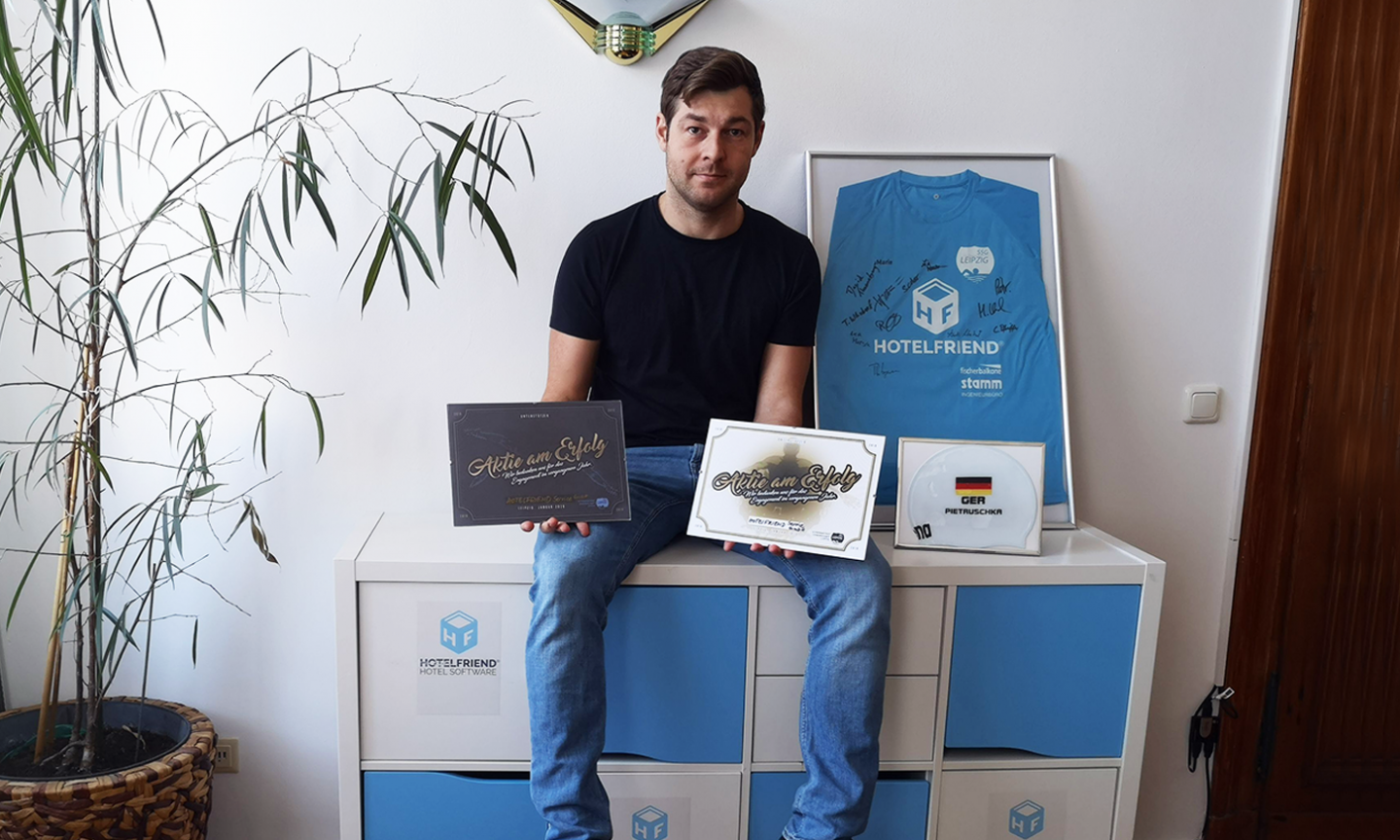 The HotelFriend system updates included:
• new settings with the ability to set up and preview hotel concierge on mobile on the same page;
• reservations editing and payment settings were improved;
• and more.
February
At the beginning of 2020, Hotelfriend and the Ministry of Tourism of Georgia started a partnership. As a result, we have launched a unified administration platform for all Georgian agents and a safe marketplace for all travelers with relevant features that guarantee success for all participants.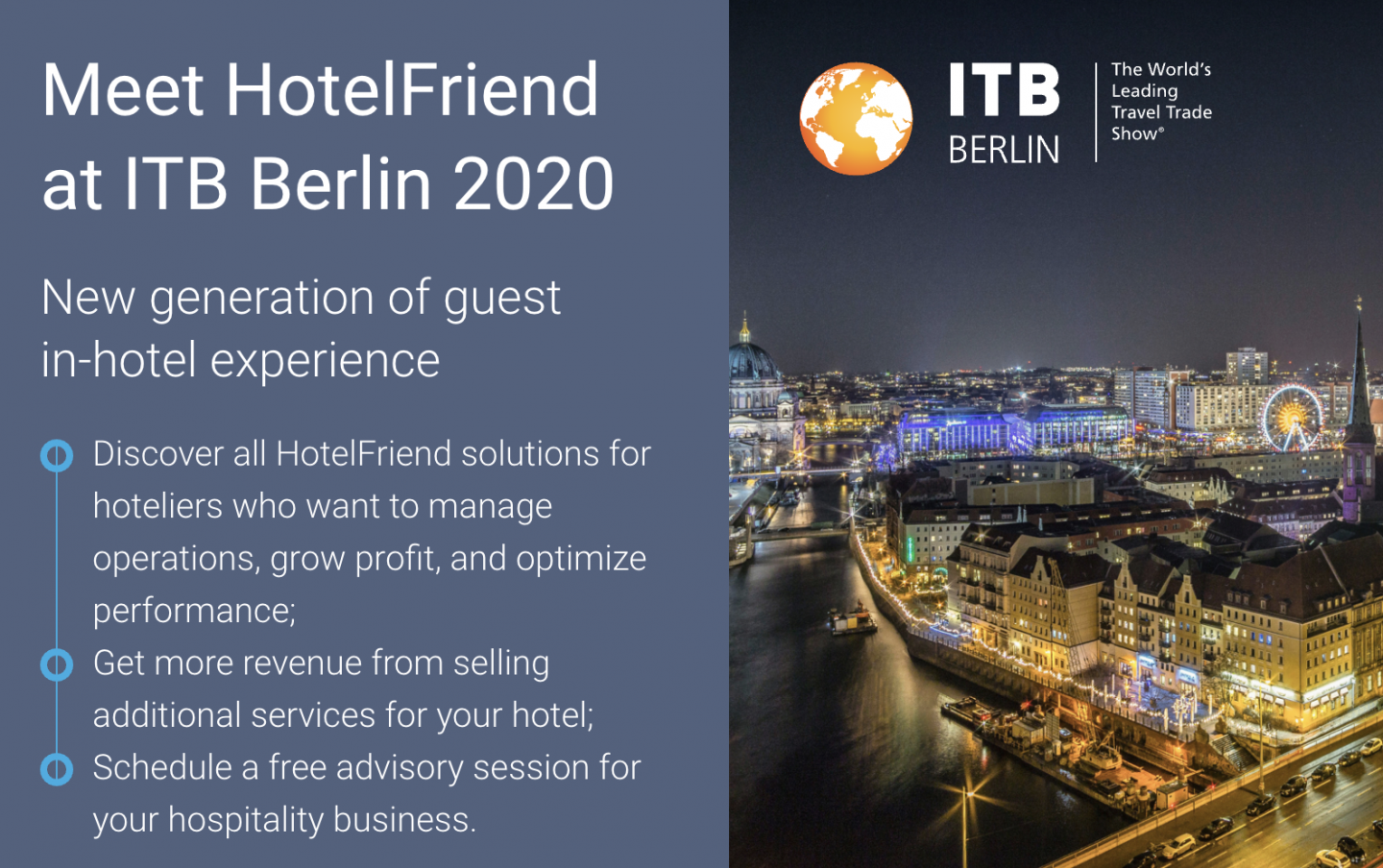 We were ready for ITB Berlin 2020. Unfortunately, it was canceled due to the coronavirus outbreak.
We launched a remote hospitality service - so important in these times. From daily tasks and FrontDesk operations to remote hospitality team, outsourcing hotel operations to a reliable partner HotelFriend became a perfect solution that hoteliers needed.
March
The rapid spread of coronavirus has led to a massive 75% decline of international hotel bookings in March 2020.
HotelFriend launched a free software program during the coronavirus outbreak to help hotels overcome the severe economic impact on their business, as it can be used to reduce personal contact while living in a hotel.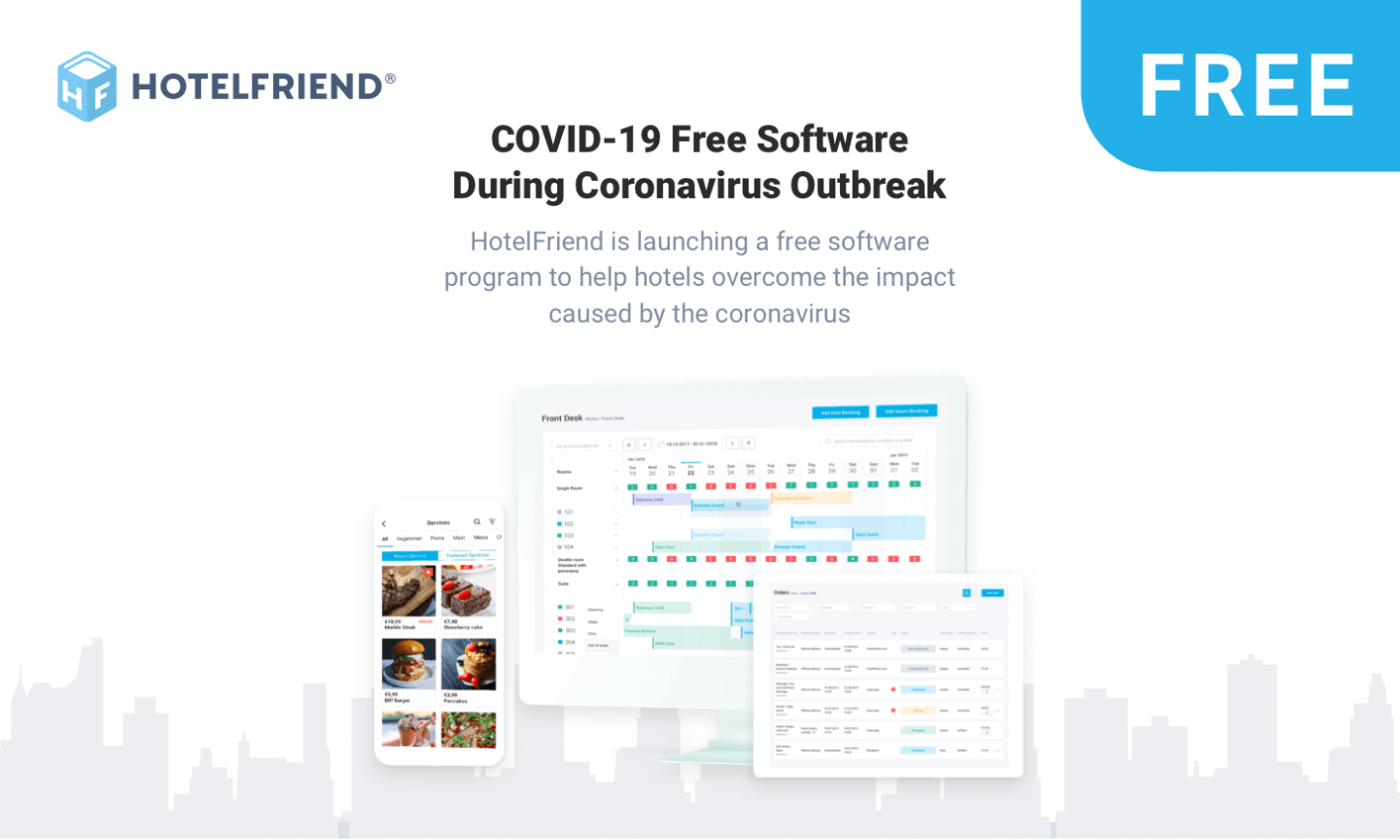 We made every effort to help hoteliers deliver the best guest experience possible so we have prepared The ultimate guest experience guide.
We added new capabilities into the HotelFriend system:
• atocomplete orders by scanning QR-code;
• guests UI was reworked;
• and more.
April
The travel restrictions led to a fall of 97% in international tourist arrivals. The tourism industry sank by 86%. 223,000 companies in Germany lost around 10 billion in sales by the end of April. 70,000 companies are threatened with bankruptcy.
It was a month of considerations and analysis. This was the way for us to live up to our name - a real Friend of the Hotel - HotelFriend. Our customers could offer their guests contactless servicing and cashless payments that were not only safer but also much faster with our Concierge App. As food and beverage delivery was on the unprecedented rise, we offered a ready-to-use app to restaurants and cafes at a predictable fixed cost, so they didn't have to pay a commission fee to third-party services.
• full booking refunds to travelers;
• no fees to hotels for canceled bookings;
• provided our solution free of monthly charge to our clients;
• free remote working management workshops for hoteliers;
• workshops on the benefits of SaaS solutions.
Also, we helped hoteliers create effective recovery strategies. Our articles and opinion pieces were published in reputed sources: hospitalitynet.org, ots.at.
The HotelFriend system was improved:
• booking card redesigned;
• improved management: invoices, payments, orders, guests - all in one place;
• and more.
May
To support the hospitality industry through recovery, HotelFriend has started podcasts with industry insiders. We've collected a variety of opinions and questions, and conducted interviews with important personalities of the industry.
Learn from hotel industry leaders and find answers to urgent questions as well as new business solutions that can help implement the new requirements and recommendations. Check them out!
The Corona Podcast for the Hospitality Industry with Frank Doepelheuer
We compiled essential requirements for hotels from Germany into a comprehensive guide to help them re-open faster.
New changes were made in the system:
• orders statistics improvements: Total, Completed, Revenue, Paid and Lost by the department and by date - data analysis became easier and more convenient. Now hoteliers can make business decisions faster; Self-checkout became available to Concierge App users. Remote checkout is now also possible;
• and more.
June
The launch of the HotelFriend Digital Menu Software has unlocked new digital-era opportunities for profit growth.
All of us were tired of long coronavirus lockdown, felt stressed, and all we needed was a holiday. We wanted to travel again and tried to find ways to do it safely in the new normal.
We gathered the most important information about housekeeping in the hospitality industry to help hoteliers meet new health and hygiene requirements. It allowed them to improve the work of the cleaning crew and optimize the workflow of the entire department.
A new episode with Frank Wagner came out. In this episode, we discussed the current market situation in the hotel industry and investigated how hoteliers can future-proof their businesses and assure compliance with the Corona requirements.
It was a very productive month for our development team. A lot has been done and improved:
• custom options setting included: this allowed to add more detailed information about accommodation;
• channels setting added: view available channels, add new channels, request connection or disconnection of hotel's channels. Now it is more convenient to set up sales channels;
• booking import appeared which significantly accelerated the setup of a new hotel in the system;
• UI Orders significantly improved;
• and more.
July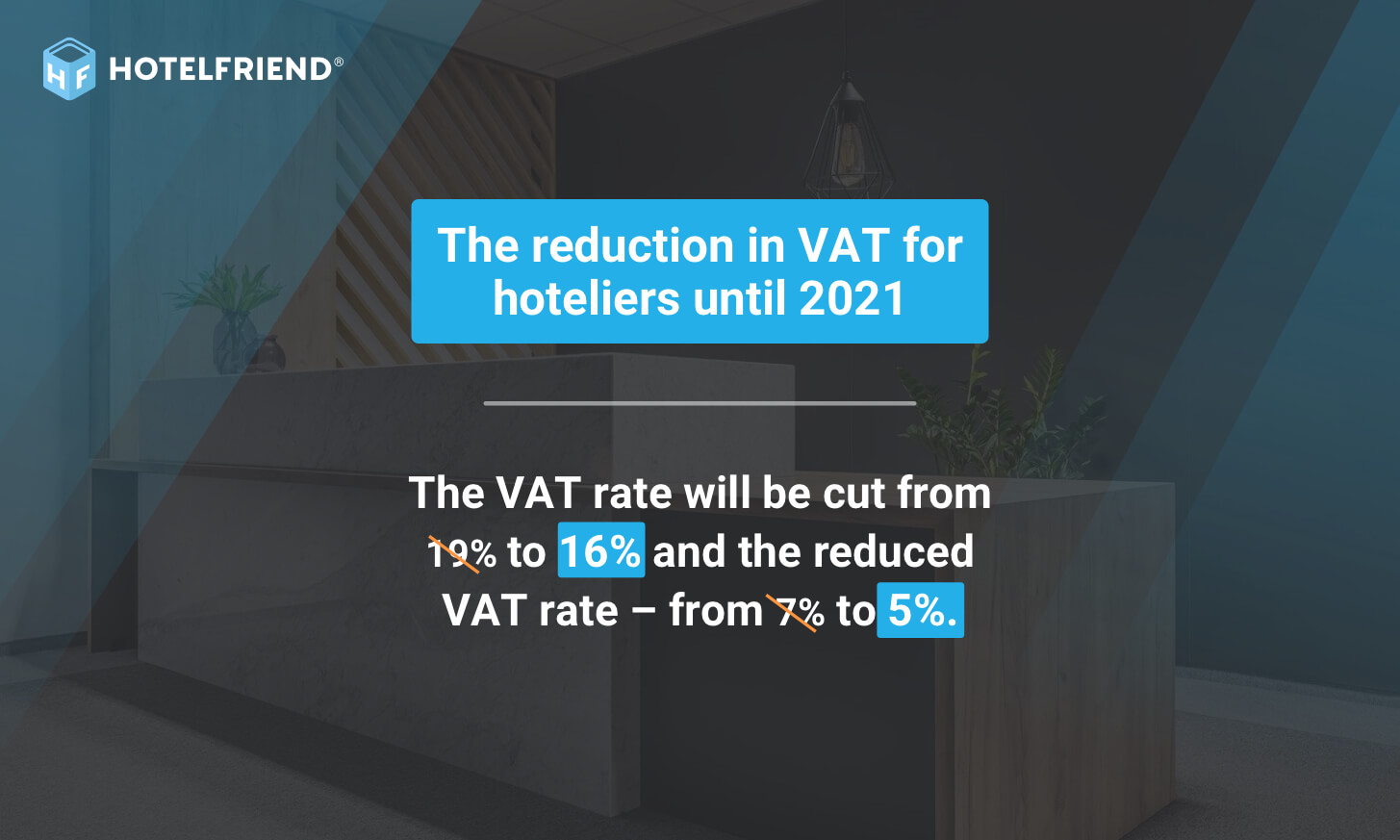 Fortunately, a slight recovery was on the other side of this. Starting from July 1, VAT rates were reduced for hoteliers in Germany.
Hotels started reopening and occupancy levels were rising. Hoteliers took full advantage of HotelFriend eCommerce Marketplace to outpace the competition and boost hotel room sales, travel tours, and deals in a simple and efficient way.
In this respect, all of us focused on estimating the success and deciding on the vectors of further development, such as hotel metrics and KPIs or search engine marketing (SEM strategies).
We deep-dived into statistics and studies that presented the state of the hotel industry in 2020 and beyond.
Over 1 million hotels became available for booking at the HotelFriend marketplace.
There were many improvements in the system:
• Group Booking released - the feature many customers have been waiting for;
• Accounting Report done;
Boking Booking management improvements;
• and many more.
August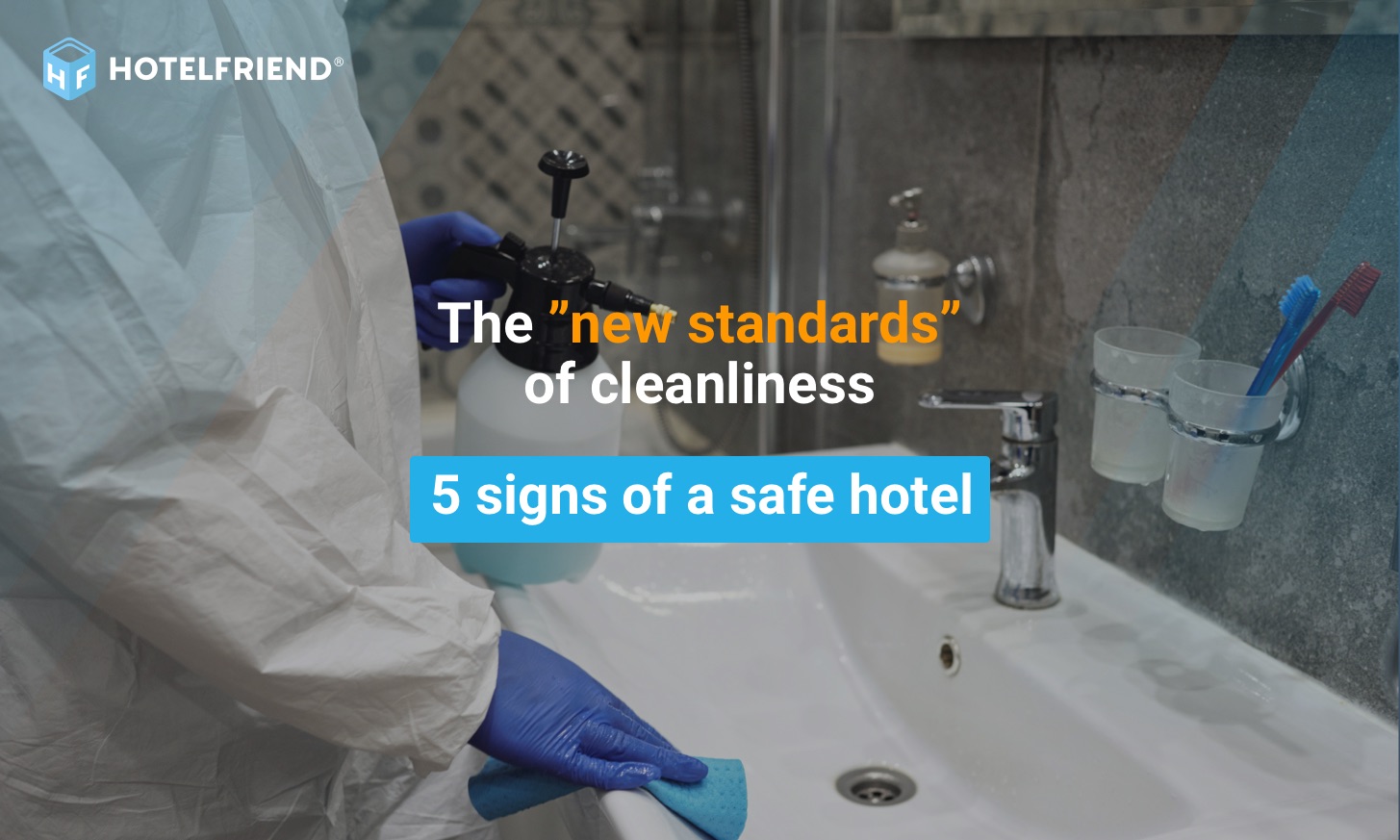 We have revealed the most effective strategies that big hotel chains use today to protect their customers. Also, we made a checklist of markers that show that the accommodation meets all safety requirements.
An important component of a company-level transformation to the cost-efficiency and digital-transformation efforts in the wake of both tackling climate changes and the pandemic.
We have examined chatbots and live chats to prepare for the new normal and grow in the post-COVID-19 age.
New features were added to the system:
• HotelFriend added the Onboarding Wizard for hotel setting and updated management of Guest/Company card, payments for SaaS, the menu for a hotelier, and many more;
• the hotels catalog on the web was significantly redesigned and improved;
• dynamic filters were added to the marketplace. This made the process of choosing a hotel more convenient.
September
It was high time of rolling in new products, offers, and features, including the "Digital Now" funding program, Hotel Maintenance Management, Guest Communication Automation, Order Management System, and more. In addition, we explored the smart resilient hotel and digitization process concepts aimed at helping hoteliers resume operations and ensure they are better prepared for future crises.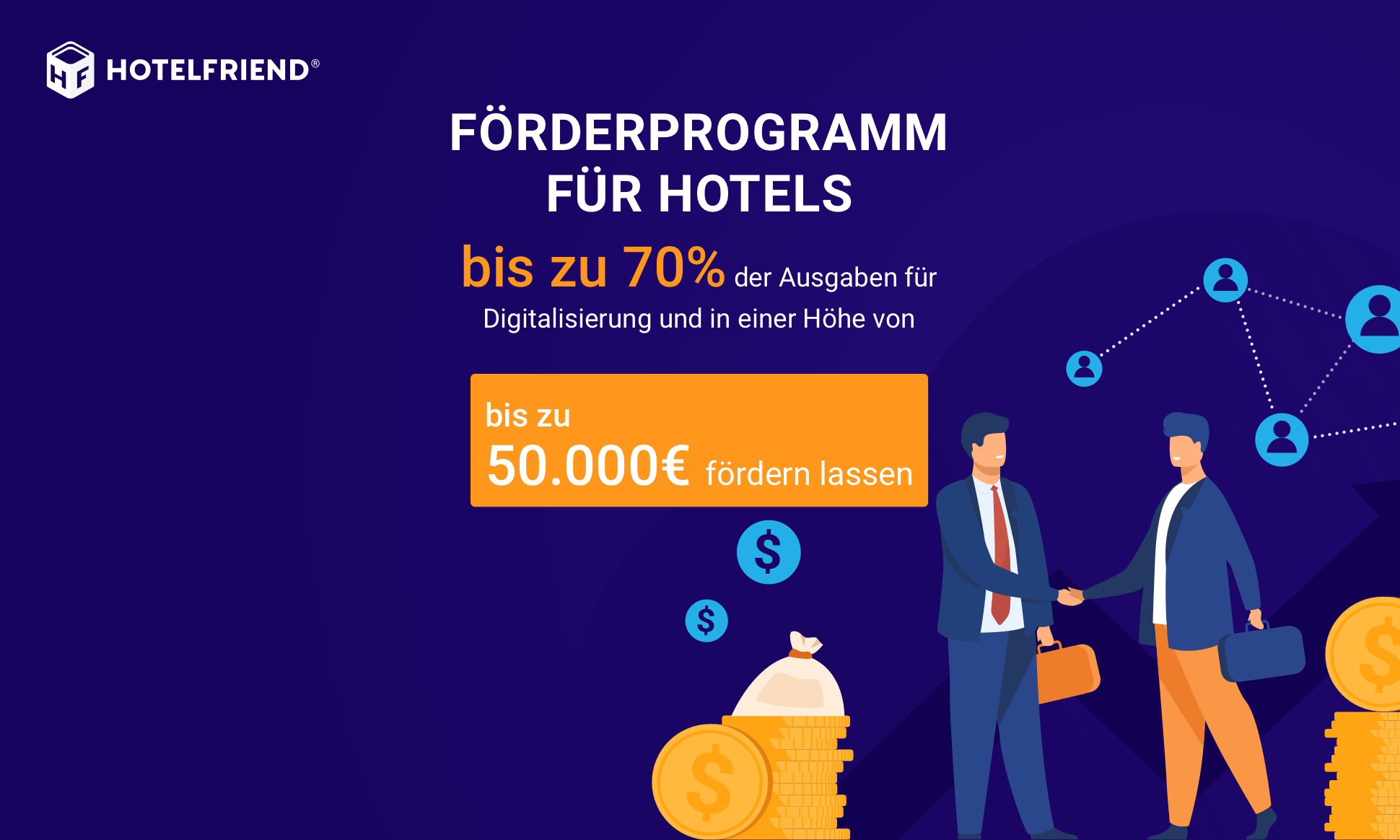 New features were added to the system:
• Added new "Missions" module with basic tours for better user experience;
• Onboarding Wizard: improved layout and usability for new users;
• "Out of Order" room status appeared;
• It became possible to send the invoice by email with the link to Stripe payment;
• and more.
October
HotelFriend facilitated the validation of COVID-19 test results right upon guests' self-check-in. Thanks to the HotelFriend app, guests only have to upload the negative test and send the results together with check-in documents to the hotel.
We provided hoteliers with case studies and navigated them through post-coronavirus scenarios and strategies that worked out for well-known and not-so-famous hotels:
Also, we understood how important it was to reduce costs while increasing productivity and adapting to the new normal and covered effective approaches and strategies to save costs without sacrificing productivity growth, efficiency, and the quality of services.
New features were added to the system:
• Added Billing module with the ability to overview billing details;
• Added new Invoice tab for hotel invoice customization;
• New communication automation settings;
• And many other improvements.
November
HotelFriend AG launched a new service offer for medium-sized hotels in cooperation with AGL Activ Services GmbH. Companies in the hospitality industry can now lease the HotelFriend software package, including all services and guarantees, at a stable monthly rate.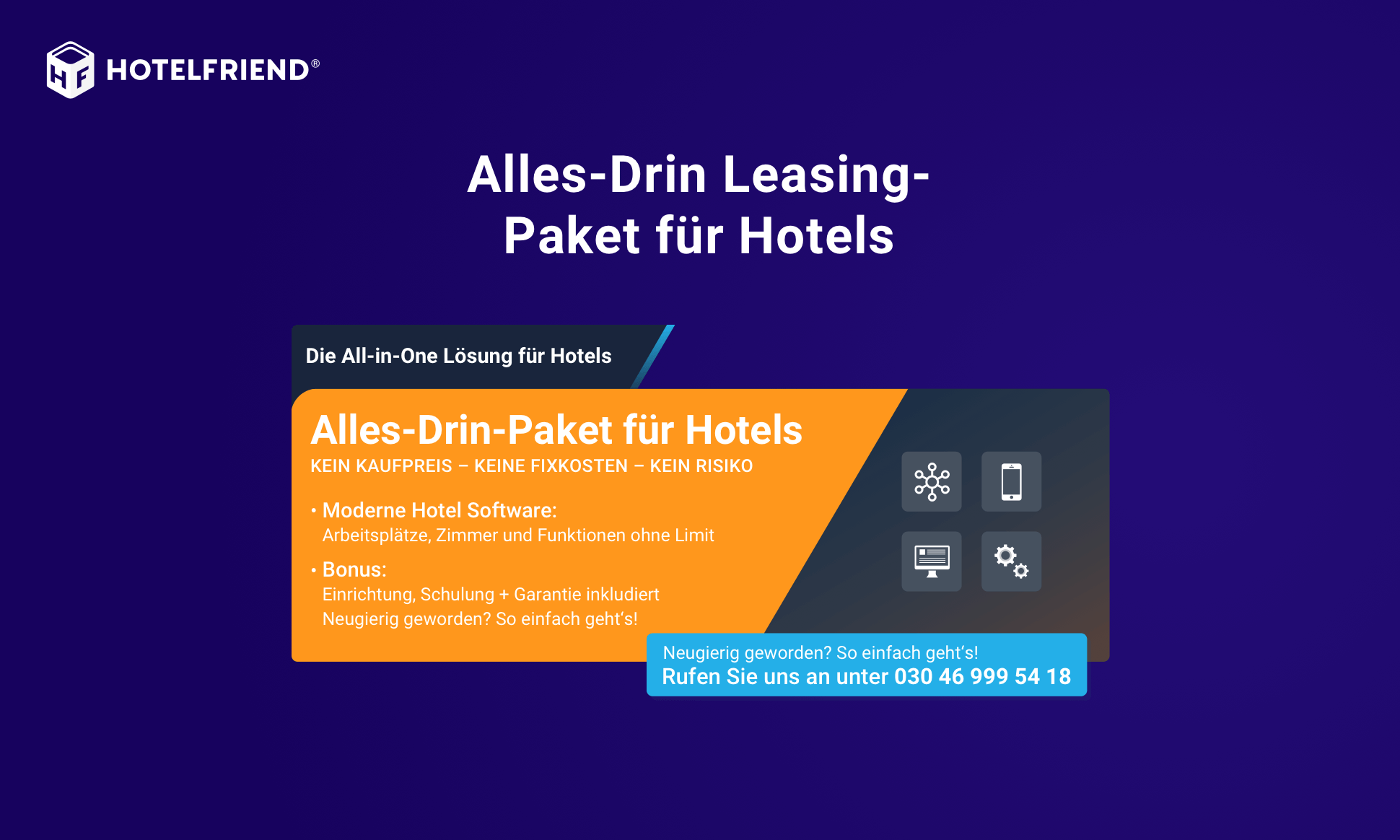 Adam Knight invited Denis Severyuk, HotelFriend CEO, to the Proven Principles Podcast to discuss the most important questions regarding hotel tech and innovations to help hoteliers achieve desired business outcomes.
We have covered the ways to integrate green practices and biodiversity in hotel operations, as well as eco-friendly tech solutions: Tackling climate changes: the way towards a "green" hotel.
We presented some of the safety measurements around the world and make predictions for 2021.
System updates:
• added 2 management reports for service categories: "F&B management report (booked)" and "F&B management report (invoiced);
• invoice settings improved;
• new communication settings added;
• room rates updated;
• and many other improvements were made.
It has become much more convenient to select a hotel on the map.
HotelFriend Booking Engine has been significantly improved.
The Gastgewerbe Magazin highlighted HotelFriend's all-in-one solution for medium-sized hotels in leasing for a great value.
December
We're constantly focusing on what's important, starting from tackling climate changes to the ways how to help our customers and partners overcome this tough time. And the New Year will be no different.
We made a deep-dive into the sources of revenue to address the current concerns of the hotel industry and help find some income ideas.
We have compiled a checklist of must-have PMS features, aimed to make the right choice.
New improvements were added to the system:
• completely reworked Guests' grid;
• and much more.
What to expect in 2021
We studied the experience of 2020 and compiled the forecasts and trends for 2021 for you. Are you ready for new challenges?
Put innovation on the agenda. Choose the right digitalization financing model.
Check if you're ready to fill your hotel up to 100% in the post-COVID-19 times!
Learn about the essential steps for the hotel industry recovery after COVID-19.
Check out the new normal of travel and hospitality.
Have you already used all sources of revenue?
Strategic predictions for 2021 and beyond.
We're all hoping for a better 2021 – a year to achieve better, bigger, and brighter things. But first, we want to thank you for your continued support and encouragement. It is a real pleasure for us to have your preference, but even more your trust. We're looking forward to bringing you exciting new things that we are currently working on next year!
May you have happy holidays and a prosperous New Year.
Autor: